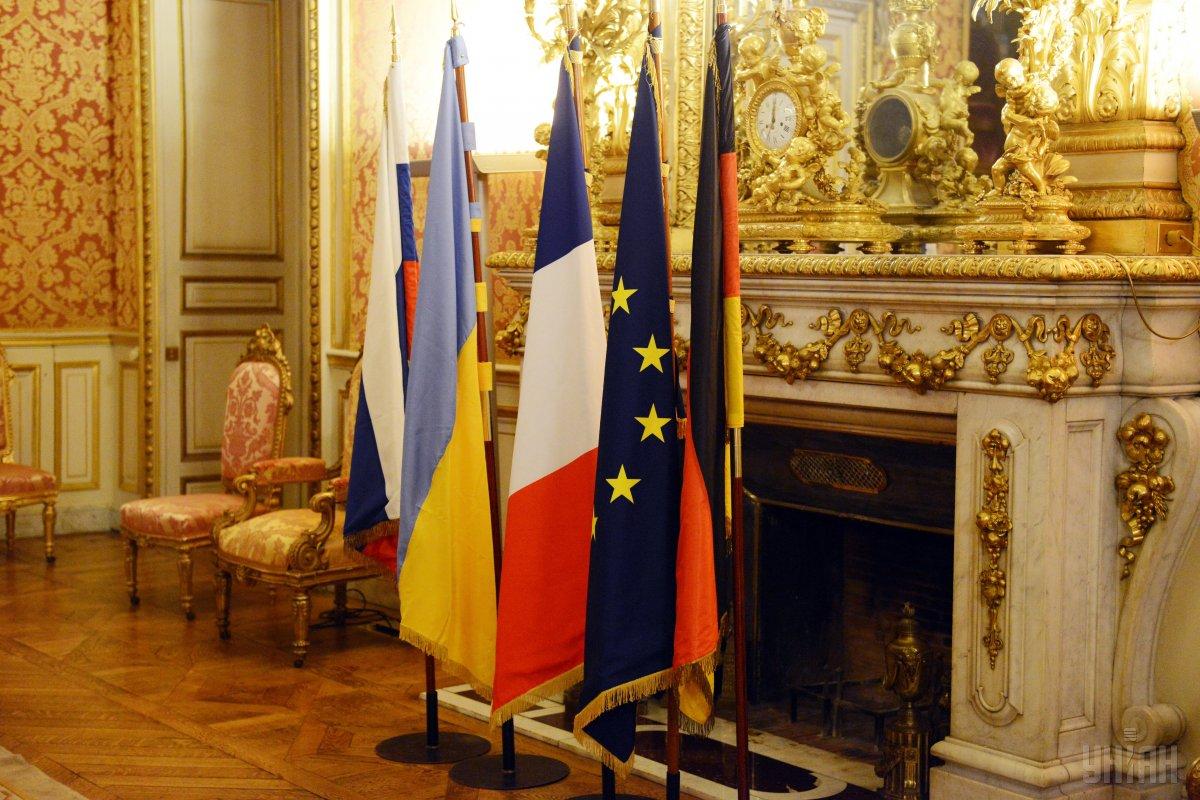 Photo from UNIAN
The meeting of foreign ministers of the Normandy Four (Ukraine, Germany, France, and Russia) will be held in September, after the advisors to the countries' leaders meet, says Ukraine's Foreign Minister Dmytro Kuleba.
"The plan is for the foreign ministers to meet after the advisors to the Normandy format leaders meet," Kuleba told an online briefing on Friday, September 4, according to an UNIAN correspondent.
Active preparations are underway for the advisors' meeting, Kuleba added.
Read alsoElections in Donbas amid "leaky" border unimaginable – KulebaThe minister added that during his latest visit to the Verkhovna Rada for the government Q&A, he was from time to time being distracted for chats with colleagues on the preparation of the advisors' meeting.
"As soon as the advisors meet, we will see how this meeting will go and what results will be achieved. I think that if nothing wrong happens at this meeting, nothing of force majeure nature, then conditions will be created for a foreign affairs ministerial to be held," he said.
"Both I and the German and French colleagues are disposed to hold the meeting in September, and as far as my colleagues have informed me, the Russian minister, Sergei Lavrov, has no objections to such a meeting either," Kuleba said.
Normandy Four talks: background
On August 26, Head of the Ukrainian President's Office Andriy Yermak said the meeting of advisors to the Normandy Four leaders, which was initially scheduled for August 28, has been postponed to early September.
Russia was set to be represented by deputy chief of presidential administration Dmitry Kozak, Ukraine – by Andriy Yermak, Germany – by an aide to the chancellor for foreign policy, Jan Hecker, and France - by an advisor to the president, Emmanuel Bonne.
On August 28, at a meeting with European Commission President Ursula von der Leyen, Ukrainian President Volodymyr Zelensky said Kyiv was making every effort to end the war in Donbas, expecting that the leaders of the Normandy Four would hold a summit after their advisors meet.