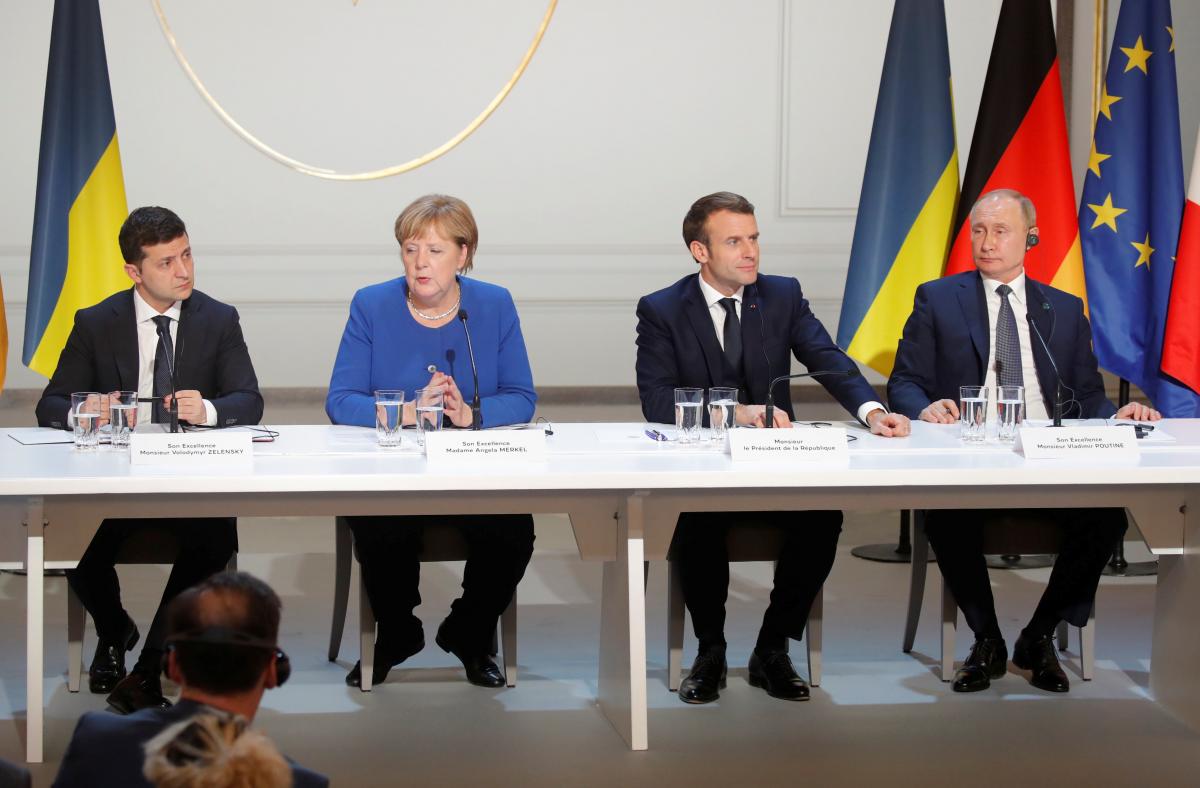 The previous Normandy meeting took place in December 2019 / REUTERS
Ukrainian President Volodymyr Zelensky says he expects that the leaders of the Normandy Four (Ukraine, Germany, France, and the Russian Federation) will gather for a summit after a meeting of their advisers.
Zelensky told journalists during a working trip to Kherson region on August 20 that the advisers were scheduled to meet late in August, according to an UNIAN correspondent.
"They've confirmed the Normandy-format advisers' meeting, which means that after the advisers we will wait for further developments and Normandy leaders' summit," Zelensky said.
The Ukrainian president pointed to the progress of the peace talks on Donbas.
"Today, the negotiation process is not standing still. So, am I satisfied? I am. Do I want more? Yes," he said, according to the presidential press service.
Normandy summit 2020 in brief
Journalist Serhiy Garmash, who was engaged by the Ukrainian side in the work of the Trilateral Contact Group on the settlement of the Donbas crisis, had previously announced that advisers involved in Normandy talks on Donbas might meet on August 28.
On August 19, the Kremlin announced preparations for a meeting of advisers to the Normandy leaders.