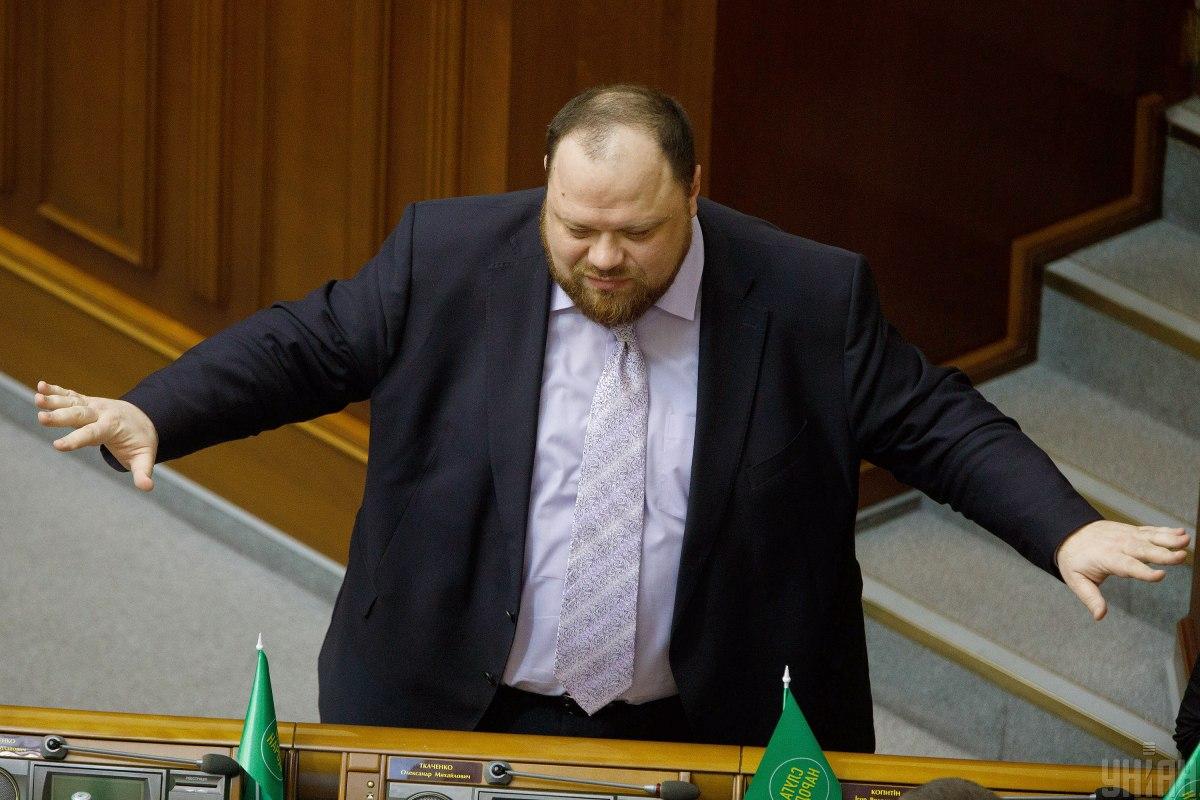 Ruslan Stefanchuk in parliament / Photo from UNIAN
First Deputy Chairman of the Verkhovna Rada, Ukraine's parliament, Ruslan Stefanchuk says the issue of granting special status to Russia-occupied Donbas may be put to a referendum.
Answering a question under what conditions the future of Donbas or Crimea could be decided by putting the issue of their "special status" to the vote at a referendum, he said in an interview for the Focus magazine: "Any question that the people of Ukraine wish could be put to a referendum."
Read alsoFM Kuleba elaborates on compromises Ukraine ready to make to regain control over Donbas
"Exceptions are those that are aimed at liquidating Ukraine's independence, violating the sovereignty and, what is important, the territorial integrity of the country, as well as incitement to national, interethnic, racial and religious hatred. And also the issues of taxes, amnesty and law enforcement agencies, courts."
Stefanchuk emphasized that separation of the territories is out of the question.
"It is important to understand: only one question is to be put to a referendum, its wording must be clear, and the answer is either 'yes' or 'no,' without suggesting options," he added.
Stefanchuk noted that "if the issues the nation is interested in require amendments to the Constitution, they also need to be solved and approved by referendum, if necessary."
What is more, answering a question whether a decision made by Ukrainians through a referendum is non-binding or binding, the parliament's first deputy speaker said that referendums are expensive, and "opinion polls are enough for consultation with the people."
"We have created a formula according to which the decision of the people is obligatory for implementation by the state authorities," Stefanchuk emphasized.
As UNIAN reported earlier, Spiegel reported on July 3 that at Berlin talks between the advisers to the Normandy leaders (Ukraine, Germany, France, and Russia), the Russian side demanded that by July 6 Kyiv should submit via the Trilateral Contact Group in Minsk a draft amendment to the Constitution of Ukraine on the future special status of certain regions of Donbas.
Ukrainian President Volodymyr Zelensky responded by saying that no one could demand anything from Ukraine.