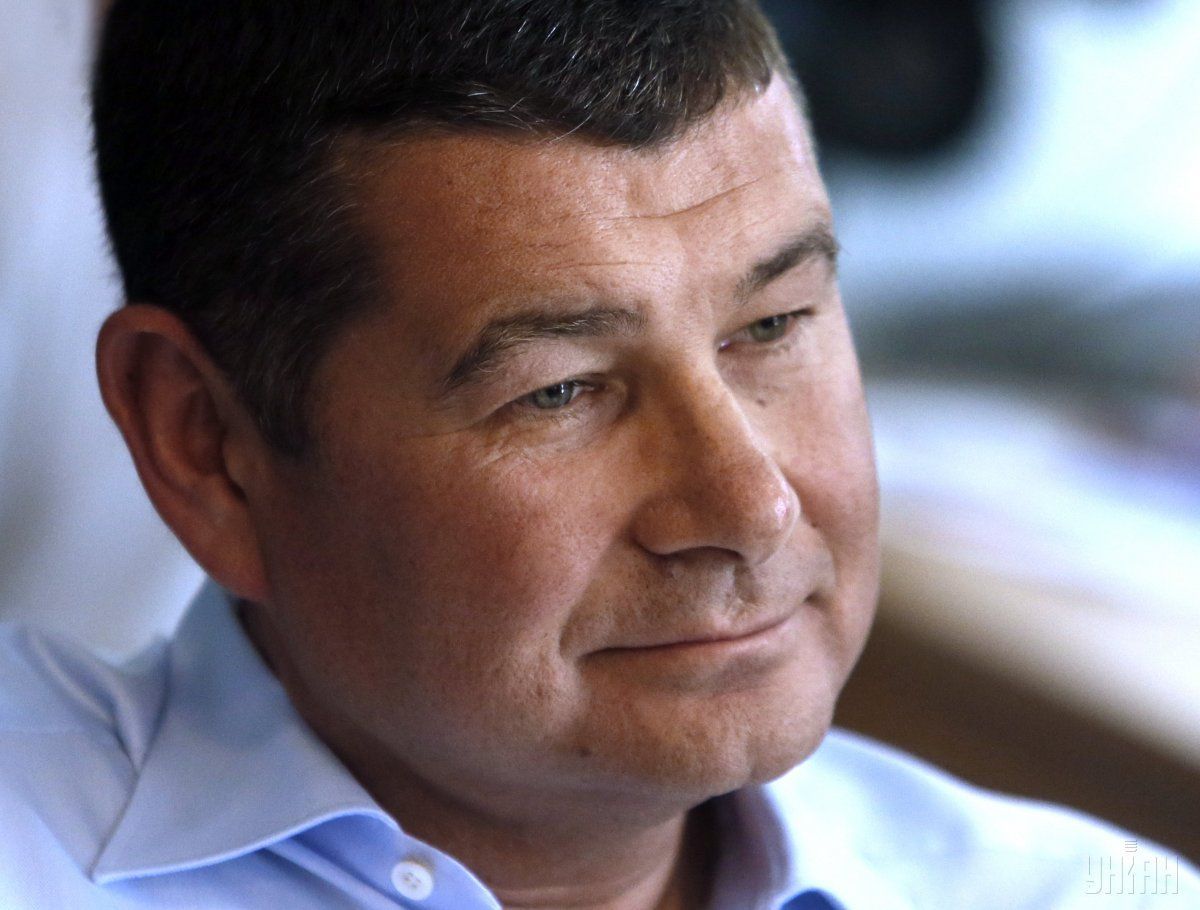 Ex-lawmaker Onyshchenko has again sought asylum in Germany / Photo from UNIAN
Former Ukrainian Member of Parliament Oleksandr Onyshchenko, who is wanted in Ukraine for alleged fraud and money laundering, has been refused political asylum in Germany.
In early May, the Federal Office for Migration and Refugees refused the former lawmaker from Ukraine political asylum in Germany and urged him to leave the country immediately, Deutsche Welle's Ukrainian Service reported with reference to the press service of the court in the city of Oldenburg, Germany.
Read alsoGerman court rules not to extradite ex-MP Onyshchenko to Ukraine
This is not the first time when Onyshchenko was denied asylum in Germany. Two years ago, the German Embassy in Madrid refused to issue him a national visa, with which he could apply for a residence permit in Germany. To obtain such a visa, the former lawmaker became director of a German company founded by himself. The company was used to register the acquisition of elite horses for his own manor.
According to the lawyer, his client appealed against the refusal of asylum in a court of Osnabrück, Germany. Onyshchenko also applied for permission to remain in Germany for the duration of the trial. "Onyshchenko wants to stay in Germany," the lawyer said. If, nevertheless, the ex-lawmaker is refused German asylum, he still has an opportunity to go to Russia whose citizen he is, the lawyer confirmed.
In addition, the lawyer says his client will be able to travel to European countries.
The lawyer points out that a German court ruled not to extradite the Ukrainian to Ukraine based on the provisions of the European charter on human rights, and his client could hope that the decision would be taken into account by other jurisdictions' courts and law enforcement agencies.
However, courts of Spain where Onyshchenko had lived for several years after he had fled Ukraine had earlier refused him asylum and ruled to extradite the fugitive.
As UNIAN reported, agents of the National Anti-corruption Bureau of Ukraine (NABU) in December 2015 began a pretrial investigation into the theft of funds during the extraction and sale of natural gas under Ukrgazvydobuvannya's joint operation agreements, as a result of which the state suffered losses amounting to about UAH 3 billion, or US$111.1 million.
Investigators established that from January 2013 to June 2016, the suspects illegally seized UAH 1.6 billion (US$59.3 million), received from gas sales, inflicting damage to Ukrgazvydobuvannya in the amount of over UAH 740 million (US$27.4 million).
Detectives found that 29 persons had been involved in the crimes. Seven of them, in particular, the organizer of the scheme, Onyshchenko, were put on the wanted list.
The Verkhovna Rada in summer 2016 deprived Onyshchenko of parliamentary immunity, and also voted for his detention and arrest. But before that, using parliamentary immunity, he managed to flee Ukraine.
Onyshchenko was detained in Germany late in November 2019 at the request of the National Anti-corruption Bureau of Ukraine (NABU) and the Specialized Anti-corruption Prosecutor's Office (SAPO), which were seeking his extradition to Ukraine.
In February 2020, Onyshchenko's lawyer, Ingo Minoggio, said his client had disputed the extradition request and applied for political asylum in Germany.
On May 27, 2020, the Higher Regional Court of Oldenburg in Germany ruled not to extradite Onyshchenko to Ukraine. The judges suggested that if Onyshchenko had been extradited, Ukraine would have been unable to ensure international law regarding conditions in prisons, in particular the European Convention on Human Rights. Therefore, they said his extradition was unacceptable.