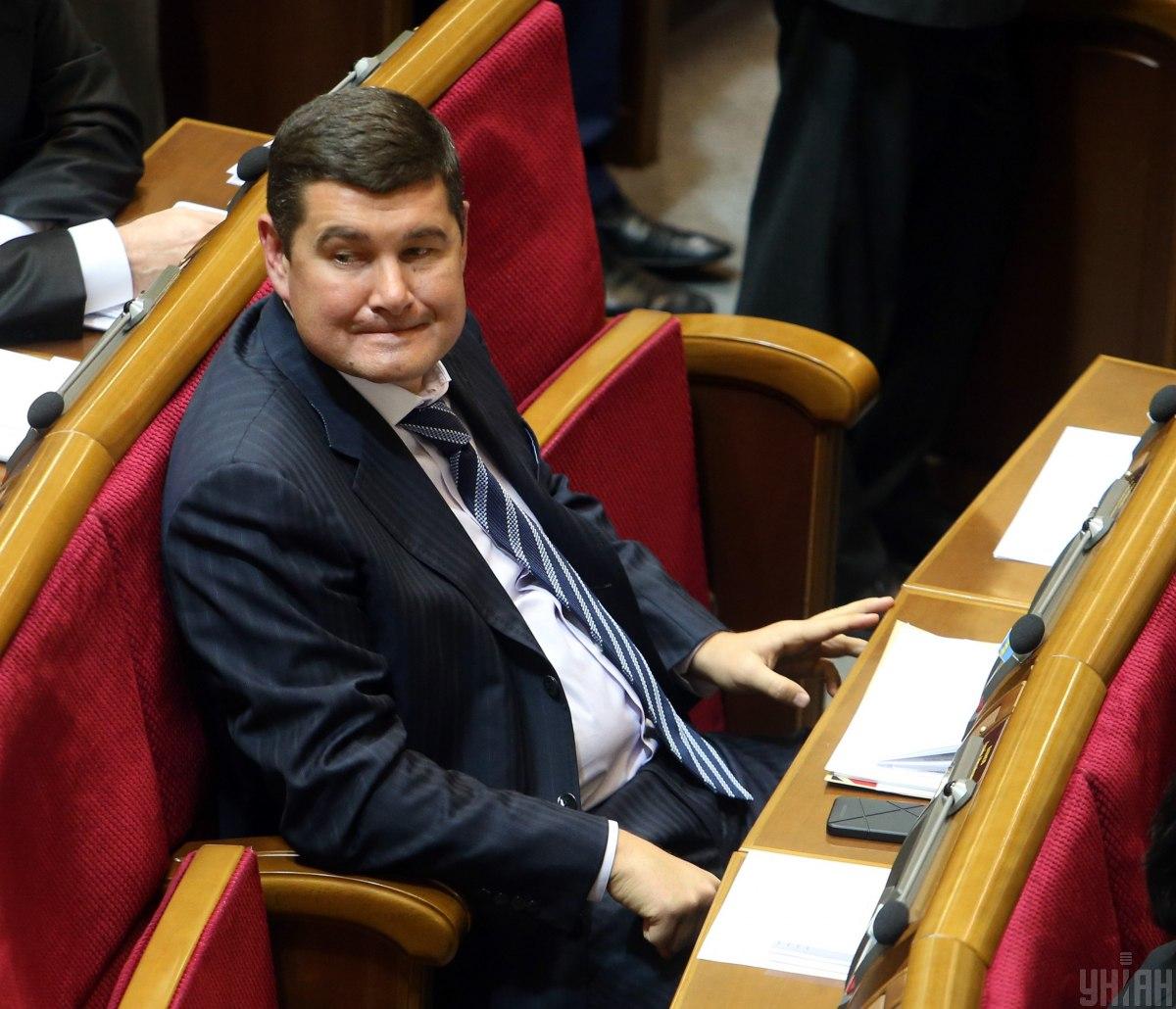 Onyshchenko was stripped of parliamentary immunity / Photo from UNIAN
The Higher Regional Court of Oldenburg in Germany has ruled not to extradite former Ukrainian Member of Parliament Oleksandr Onyshchenko who is wanted in Ukraine for alleged fraud and money laundering.
The ruling is based on the judges' decision that it was not possible to establish whether Onyshchenko's case in Ukraine was not politically motivated, according to Deutsche Welle's Ukrainian Service.
What is more, the judges suggested that if Onyshchenko was extradited, Ukraine would not be able to ensure international law regarding conditions in prisons, in particular the European Convention on Human Rights. Therefore, they said his extradition was unacceptable.
The judges refer to a report by the Council of Europe, which includes materials collected in 2017-2018 on "inhuman conditions of detention of prisoners [in Ukraine], degrading human dignity."
The court also canceled a warrant for Onyshchenko's arrest.
Read alsoFugitive MP Onyshchenko detained in Germany – media
As UNIAN reported, agents of the National Anti-corruption Bureau of Ukraine (NABU) in December 2015 began a pretrial investigation into the theft of funds during the extraction and sale of natural gas under Ukrgazvydobuvannya's joint operation agreements, as a result of which the state suffered losses amounting to about UAH 3 billion, or US$111.1 million.
Investigators established that from January 2013 to June 2016, the suspects illegally seized UAH 1.6 billion (US$59.3 million), received from gas sales, inflicting damage to Ukrgazvydobuvannya in the amount of over UAH 740 million (US$27.4 million). Detectives found that 29 persons had been involved in the crimes. Seven of them, in particular, the organizer of the scheme, Onyshchenko, were put on the wanted list.
The Verkhovna Rada in summer 2016 deprived Onyshchenko of parliamentary immunity, and also voted for his detention and arrest. But before that, using parliamentary immunity, he managed to flee Ukraine.
On November 14, NABU chief Artem Sytnyk said Onyshchenko could be extradited from Spain to Ukraine as early as in December 2019.
At the end of November, Onyshchenko announced that he was going to return to Kyiv on December 13. As evidence, he demonstrated a ticket for a Ryanair economy flight from Barcelona to Kyiv, which was scheduled for December 13.
On November 29, he was detained in Germany's Aachen at the request of NABU and the Specialized Anti-corruption Prosecutor's Office (SAPO).