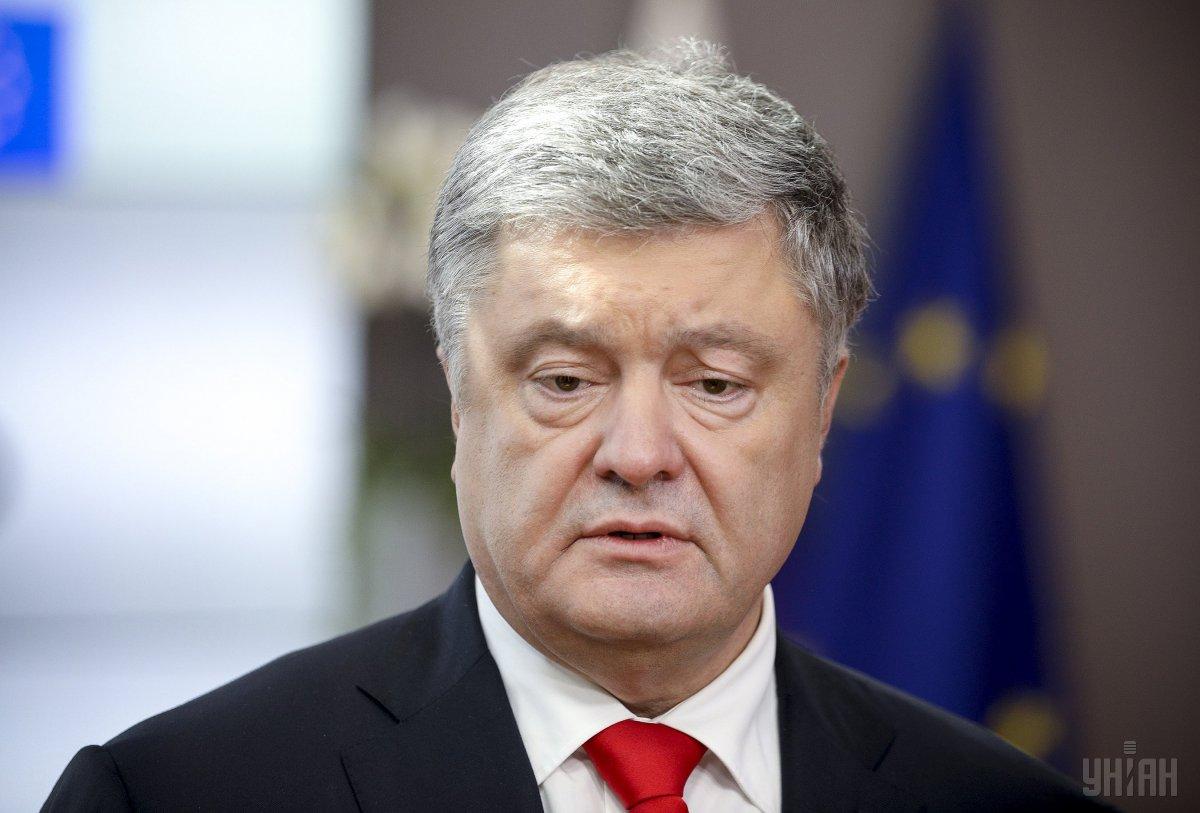 Petro Poroshenko / Photo from UNIAN
The Office of the Prosecutor General of Ukraine has handed down a suspicion notice to a former President of Ukraine, now MP Petro Poroshenko, charging him with issuing a "criminal order" during his cadence.
That's according to the press service for the Office of the Prosecutor General.
"The investigation says MP is suspected of persuading, while being President of Ukraine, a military official, the Head of the Foreign Intelligence Service of Ukraine, to act beyond his authority and official powers by issuing a clearly criminal order, that is, intentionally committing during a special period acts, which obviously exceed the rights and powers granted to him (Part 4 Article 27, Part 4 Article 41, and Part 4  Article 426-1 of the Criminal Code of Ukraine)," the statement said.
Read alsoUkraine's SBI serves Poroshenko with charge papers
Pre-trial investigation is carried out by investigators of the State Bureau of Investigation.
The issue is now being decided on taking the ex-president into custody as the preventive measure in the criminal proceeding.