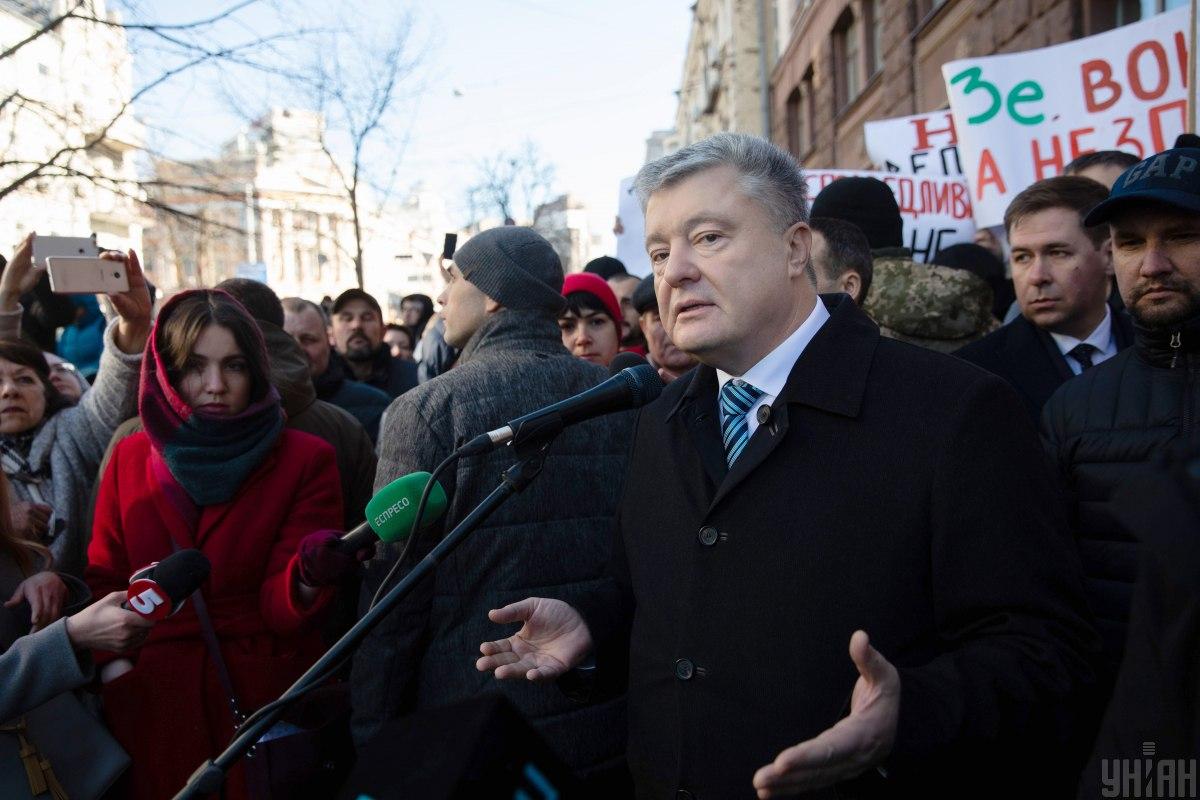 Photo from UNIAN
Ihor Golovan, the lawyer representing the fifth president of Ukraine, now Member of Parliament Petro Poroshenko, has issued a comment on the court subpoena allowing investigative authorities to bring his client for questioning by force, if required.
The lawyer says his client had not been informed about the upcoming court hearing where the question of issuing a subpoena was considered, and neither had he been invited to attend it.
At the same time, legislation says witnesses shall attend such hearings, the lawyer wrote on Facebook.
Read alsoKyiv's court authorizes compulsory interrogation of Poroshenko on June 10
Holovan has referred to the court's move as "another confirmation of the purely political nature of all cases" where his client is involved and that law enforcement are trying to interfere with Poroshenko's activities.
The latest summons for questioning that Poroshenko's legal team claims were never properly delivered relate to the case of the alleged artwork smuggling and the one about the circumstances of the alleged eavesdropping of presidential conversations at his office (initiated in the wake of the recent leaks of what purportedly is communications between Poroshenko and U.S. officials, including former Vice President Joe Biden and ex-Secretary of State John Kerry).