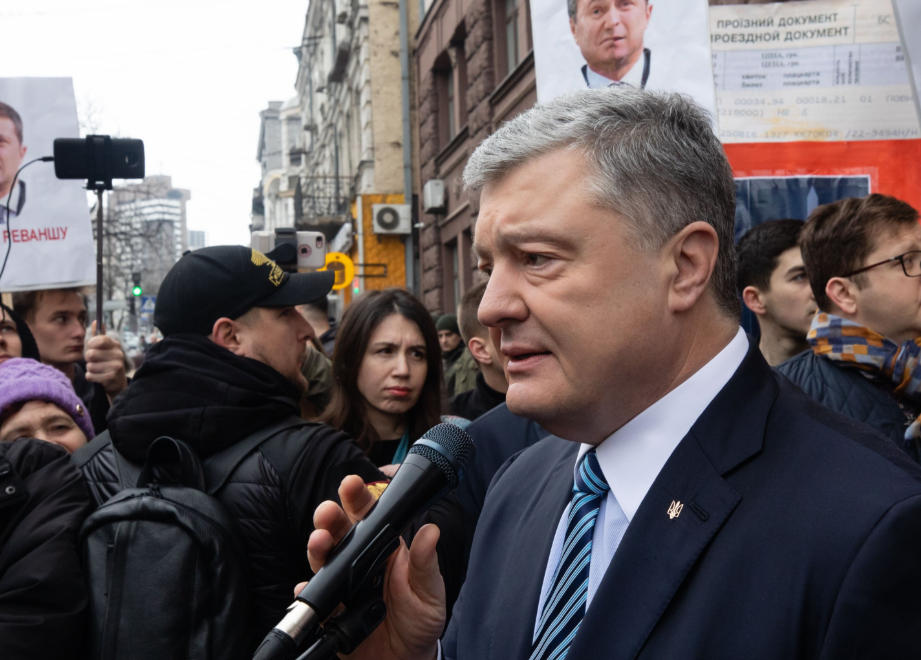 /twitter.com/poroshenko
Former Ukrainian President Petro Poroshenko has skipped today's questioning scheduled by the State Bureau of Investigation (SBI).
His lawyers told journalists outside the SBI's HQ in Kyiv that the detectives had failed to properly hand over the summons to the former president, an UNIAN correspondent reports.
When asked by journalists whether the SBI really sent the summons to Poroshenko's office, home, and registration address, the lawyers said: "They [the SBI] are lying."
The latest time Poroshenko was summoned for questioning was in the case of the alleged smuggling of paintings. That time, Poroshenko did not report to the SBI either.
Read alsoSBI goes to museum to serve summons on Poroshenko for questioning
Today, at 11:00 Kyiv time, he was set to be questioned in this case, as well as at 12:00 – in that into the illegal eavesdropping of his phone conversations with former U.S. Vice President Joe Biden.
As UNIAN reported earlier, it became known on May 22 that Poroshenko had urgently been summoned to the SBI for questioning as a witness on May 26 in a criminal proceeding probing into the alleged transfer of 43 paintings across the customs border of Ukraine in circumvention of customs control. On the same day, Poroshenko hosted an exhibition at Kyiv's Ivan Honchar Museum where he showcased the paintings in question along with the original custom clearance paperwork.
On the afternoon of May 26, SBI investigators arrived at the museum to conduct urgent investigative actions and search the museum's premises "in order to preserve the assets [paintings]." They did not present any search warrant.
The director of the museum, Petro Honchar, claimed that the SBI agents had broken the entrance door of the museum and blocked him from entering into the premises. He added that Poroshenko had not commissioned the museum's administration to relocate the paintings that were on exhibit.
The SBI officers conducted an inventory of the paintings from Poroshenko's collection and seized the original customs declarations.
On May 27, the SBI summoned Poroshenko for questioning in two cases scheduled for May 29.