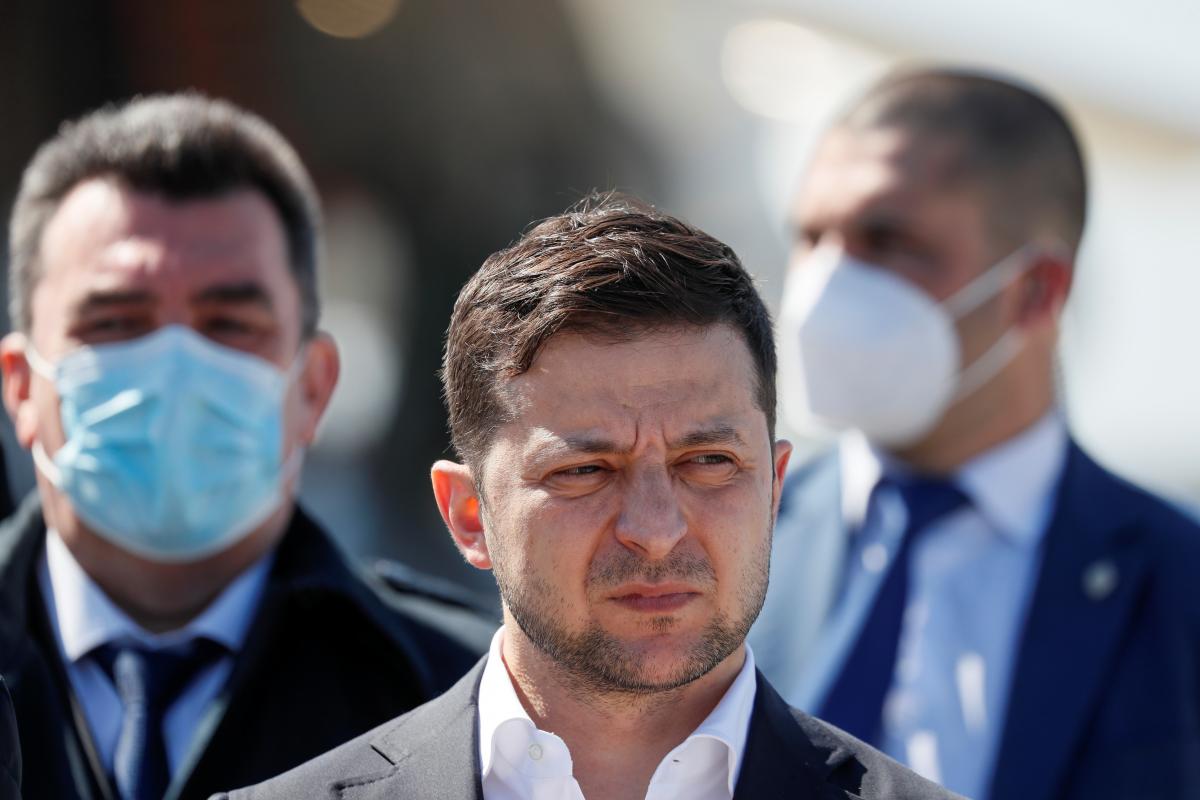 Zelensky meets with intel chiefs and law enforcers to discuss Belarus / REUTERS
Ukrainian President Volodymyr Zelensky says that events in Belarus could have a significant impact on Ukraine.
"The Head of State noted that the events in this country could significantly affect Ukraine," the presidential press service reported on August 17.
Read alsoUkraine recalls ambassador from Belarus
Developments in Belarus were on the agenda of a meeting between the president and chiefs of Ukraine's intelligence and law enforcement agencies, as well as some regional governors.
During the meeting, they analyzed the political situation in Belarus, as well as numerous external factors that might influence the development of post-election events.
They also assessed possible scenarios of the further development of today's domestic political aggravation in the neighboring country, including "various types of escalation given the so-called hybrid types of world conflicts."
In addition, participants in the meeting analyzed direct risks Ukraine is facing under such scenarios.
Recent developments in Belarus in brief
On August 9, presidential elections were held in Belarus.
The country's Central Election Commission announced the final election results. In particular, 80.1% of voters supported incumbent President Alexander Lukashenko, 10.1% voted for Svetlana Tikhanovskaya, 1.67% for Anna Kanopatskaya, 1.2% for Andrey Dmitriev, and 1.14% for Sergei Cherechnya. Some 4.59% voted against all candidates.
Thousands of residents of Belarus who disagreed with the results of the presidential elections in that country took to the streets to join protest rallies, which was followed by clashes with riot police.
Belarus' Ministry of Internal Affairs said about 7,000 protesters had been detained in different cities since August 9. On the evening of August 13, the authorities started to release detainees.
Lukashenko has repeatedly warned against meddling in Belarus' domestic affairs. He had phone calls with his Russian counterpart Vladimir Putin. As a result, the Kremlin assured it was ready to provide "assistance in solving the problems" in Belarus.
On August 14, the European Union announced it did not recognize the outcome of the presidential elections in Belarus and said work had begun to introduce sanctions over electoral fraud and violence against protesters.