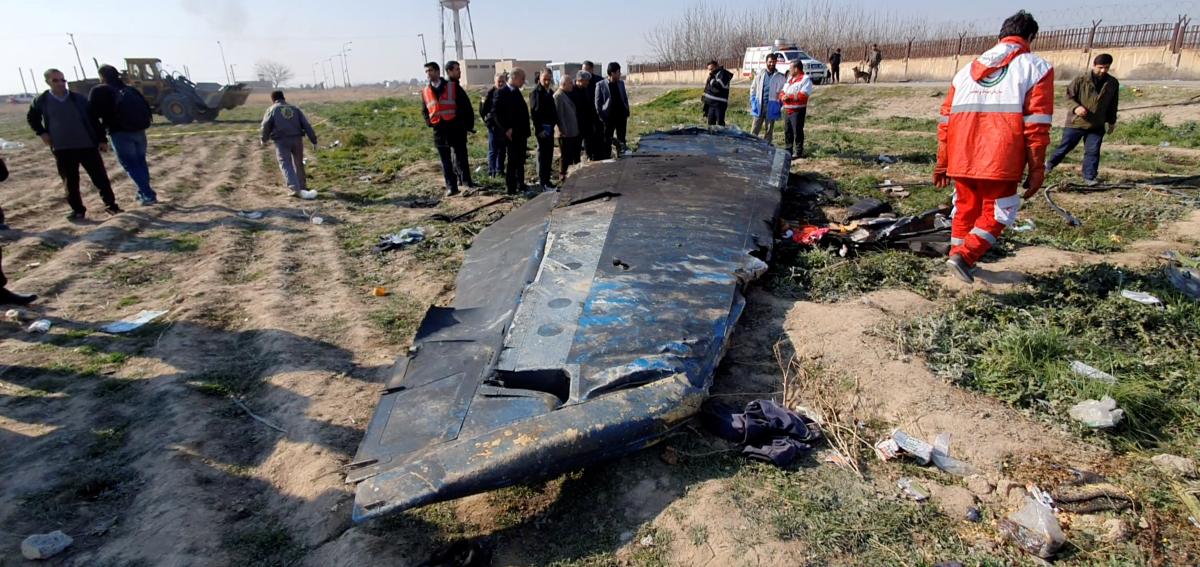 REUTERS
Iran has sent the black boxes from Ukraine International Airlines (UIA) flight PS752 downed near Tehran to France.
"The black boxes were transferred to Paris yesterday by aviation organization officials and a judge, and their reading will start on Monday," Mohsen Baharvand, deputy foreign minister for international and legal affairs, was quoted as saying by the Etemad newspaper, France24 wrote, referring to Agence France-Presse.
At the same time, the Iranian official added that the French government had cooperated very well with the Iranian delegation.
Read alsoPS752 downing: Iran vows to send flight recorders to France, MFA Ukraine says
As UNIAN reported earlier, a Kyiv-bound UIA flight PS752 crashed shortly after takeoff from Tehran's Imam Khomeini International Airport in the early hours of January 8. It was carrying 167 passengers and nine crew members on board. Two passengers and the crew members were Ukrainians. There were also 82 citizens of Iran, 63 citizens of Canada, 10 citizens of Sweden, four citizens of Afghanistan, three citizens of Germany and the United Kingdom each. There were no survivors.
On January 11, Iranian President Hassan Rouhani officially admitted that the Ukrainian airliner had been shot down by accident as a result of a "human error" and that those responsible would be held accountable.
Member countries of the International Coordination and Response Group for Flight PS752 Victims have repeatedly demanded that Iran hand over "black boxes" of the plane to the group.
On July 6, the Iranian side promised to send the black boxes from the downed Ukrainian plane to France to decipher their data by specialists from the United States, Canada, France, Great Britain, and Ukraine.
According to a report from Iran's Civil Aviation Organization, an Iranian air defense unit that "forgot" to adjust its radar system triggered a chain of communication and human errors that led to the deadly downing of the Ukrainian passenger jet in January 2020.
Iran also intends to send its envoys to Ukraine in July to start negotiations on compensation for downing UIA plane.
On July 14, Ukrainian Foreign Minister Dmytro Kuleba said Kyiv could not agree with Iran's statement that Ukraine International Airlines Flight 752 was shot down by the Iranian military outside Tehran as a result of human error. Ukraine's foreign ministry also does not rule out that the country will have to sue Iran over the downing of flight PS752, and bring the case to the International Court of Justice.