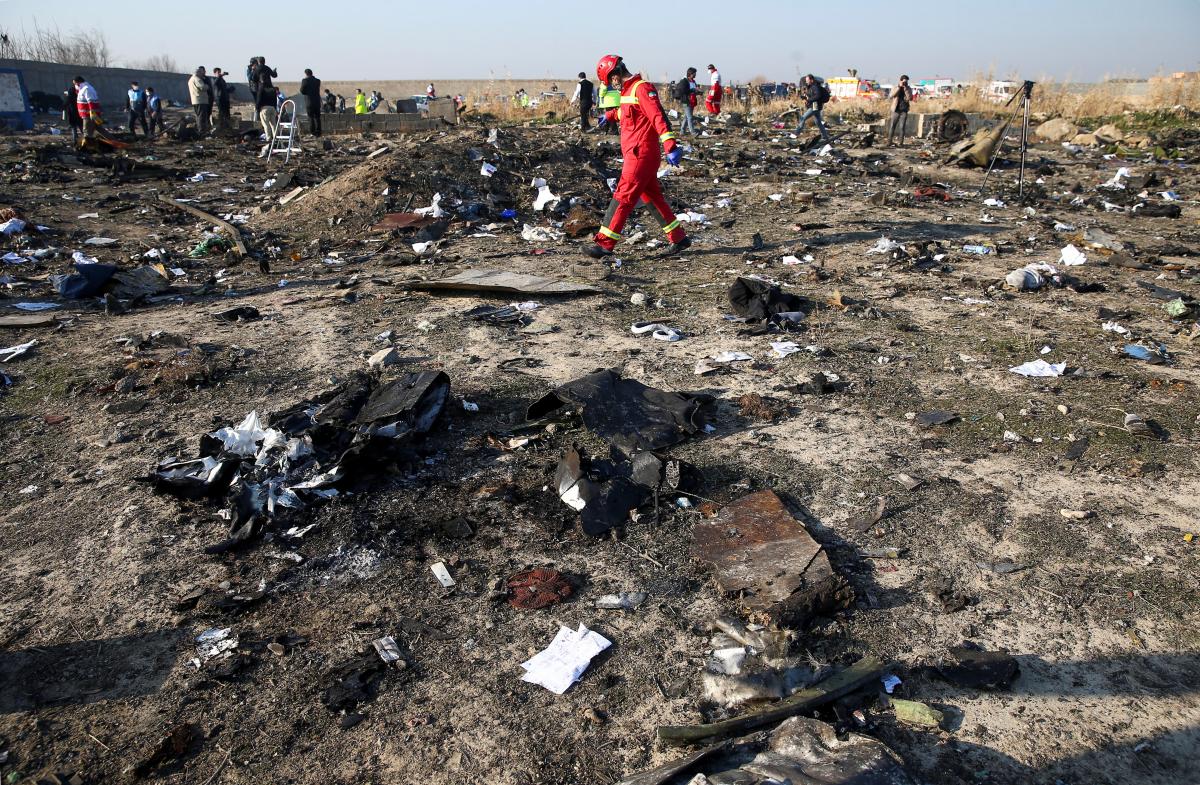 The plane crash site outside Tehran / REUTERS
Ukrainian President Volodymyr Zelensky says Ukraine will seek justice in international courts if Iran does not fulfill its promises in relation to issues related to the downing of Ukraine International Airlines' flight PS752.
"I hope that we will be able, eventually, to be able to count on a result-oriented policy from the Iranian government," he said in an interview with The Globe and Mail, a Canadian media outlet. "Because it is not only that they don't give us back the black boxes. It is also about their [other] promises. They have to give an official apology. They have to pay adequate compensations…. They have to do what they have promised. Otherwise, we will have no other choice – and they know our position – but to resort to the international courts."
Read alsoReuters: Iran to send black boxes from downed Ukrainian airliner to Ukraine
According to Zelensky, the Iranian side blamed the pandemic for the delay in delivering the flight recorders to Kyiv, but "this problem cannot wait indefinitely because we have been waiting for quite a long time now."
UNIAN memo. Kyiv-bound Ukraine International Airlines (UIA) flight PS752 crashed shortly after takeoff from Tehran's Imam Khomeini International Airport in the early hours of January 8. It was carrying 167 passengers and nine crew members on board. Two passengers and the crew members were Ukrainians. There were also 82 citizens of Iran, 63 citizens of Canada, 10 citizens of Sweden, four citizens of Afghanistan, three citizens of Germany and the United Kingdom each. There were no survivors.
On January 11, Iranian President Hassan Rouhani officially admitted that the Ukrainian airliner had been shot down by accident as a result of a "human error" and that those responsible would be held accountable.
Member countries of the International Coordination and Response Group for Flight PS752 Victims have repeatedly demanded that Iran hand over "black boxes" of the plane to the group.
On June 7, Ukrainian Deputy Foreign Minister Yevhen Enin said that Iran had still not responded to Ukraine's note on settling all issues related to the UIA flight PS752 case.