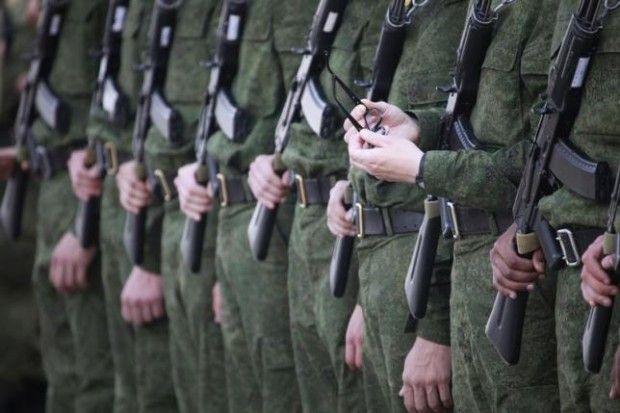 REUTERS
Former deputy chief of staff of the Armed Forces of Ukraine, Lieutenant-General (Reserve) Ihor Romanenko has said Russian President Vladimir Putin and Russian army's general staff, together with political and military analysts, have been trying throughout the past year to impose their rules of the game on Ukraine, employing diplomatic means.
They had been aiming to force Kyiv into signing agreements with the Kremlin puppet forces in Donbas that would be primarily in the Kremlin's interests, he told the Ukrainian Fakty daily newspaper.
The general said that diplomatic attempts yielded no effect, while the Kremlin also failed to exert sufficient economic pressure on Ukraine since the country is already almost independent of Russia in the matter of gas and oil supplies.
Therefore, the only option Putin had available was military escalation.
"This had happened before, when Ukraine was coerced into signing treaties beneficial to Putin following acts of Russian armed aggression. For example, it was the case in the aftermath of the Ilovaisk battles in August 2014, where many Ukrainian soldiers died [after Russian military broke the agreement on safe retreat of Ukrainian forces from the encirclement]. The situation was even worse after the battles of Debaltseve in February 2015," he said.
Read alsoZelensky explains why one-on-one meeting with Putin needed
That is why Putin was planning another military escalation in Ukraine for this spring to once again force Kyiv to make concessions.
Moscow would have put forward an ultimatum, Romanenko says, to pass all Russia-required laws within a week, threatening to develop the incursion if Ukraine resists.
For these purposes, Russians could invade and capture eastern and southern regions of Ukraine, beyond the currently occupied areas of Donbas.
"Most likely, they could have divided our country along the Dnipro River to once again try to set up the so-called 'Novorossiya'," the military expert said.
Had Russia gained new ground, they would have insisted during talks with the participation of the leaders of Ukraine, Russia, France and Germany that the Ukrainian side agree to the disengagement of forces.
The Kremlin planned to complete such a "victorious march" in Ukraine by the Victory parade on May 9, and then to dictate their conditions from a position of power.