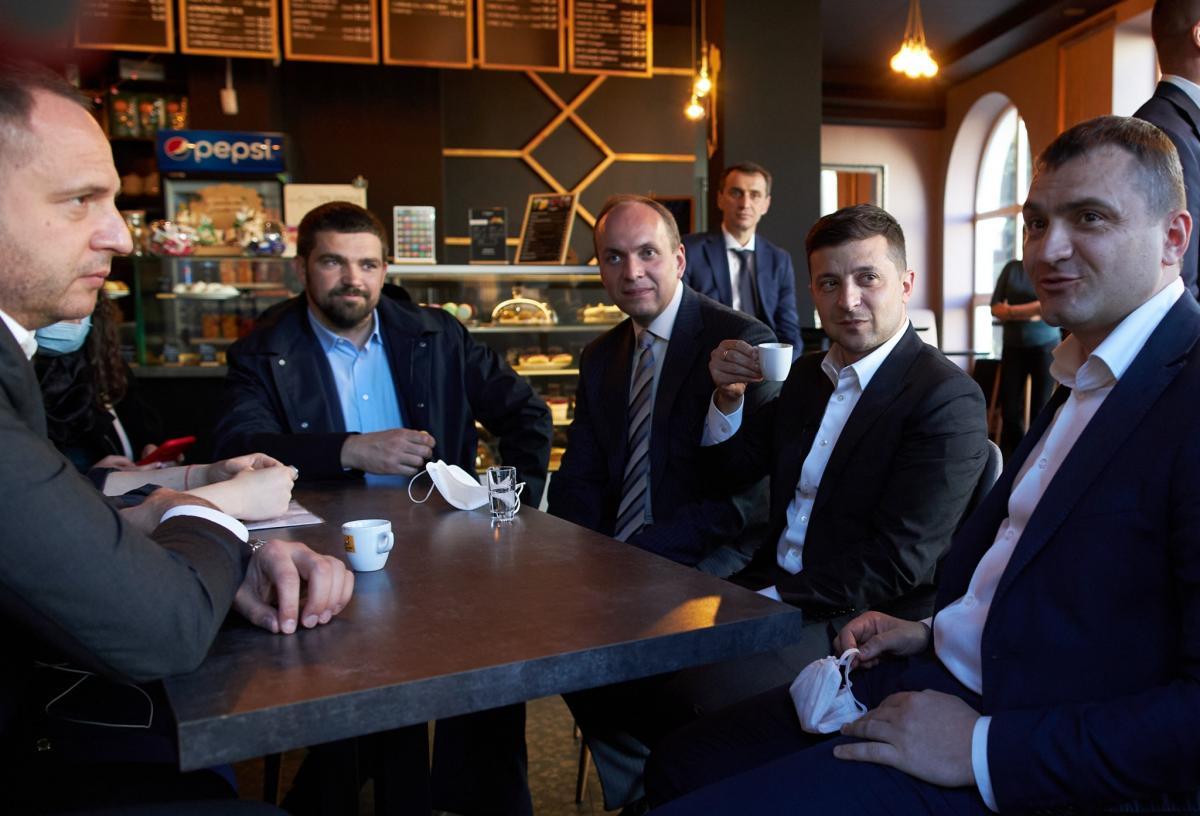 facebook.com/president.gov.ua
Ukrainian President Volodymyr Zelensky has said he is ready to pay a fine if his indoor meeting at a café in the city of Khmelnytsky is considered a violation of the quarantine rules.
"I am ready to pay a fine if I've violated something... I was invited, I went in, everything was checked there," he told a local journalist, according to the Ukrayinska Pravda online newspaper.
On June 3, the President Office's Telegram channel posted a photo showing Zelensky sitting at one table with other officials, including President's Chief of Staff Andriy Yermak, First Deputy Head of the President's Office Serhiy Trofimov, Khmelnytsky Governor Dmytro Gabinet, and Khmelnytsky Mayor Oleksandr Symchyshyn.
Read alsoSome 76% of Ukrainian restaurants reopen after lockdown
"President Volodymyr Zelensky had a walk around the central part of the city of Khmelnytsky and tried coffee at a local café," the president's press service said.
"Nice coffee in Khmelnytsky! Fragrant and delicious! The first cafés are exiting from quarantine, we are rebounding from the coronavirus epidemic," as reported on the president's Instagram account under another similar photo taken in the same café.
As UNIAN reported earlier, on June 3, Ukrainian Prime Minister Denys Shmyhal said the Cabinet of Ministers plans to let cafés and restaurants serve visitors indoors from June 5 as part of the easing of quarantine-related measures.
Until then, cafés and restaurants are allowed to work as open-air seating subject to 1.5-meter social distancing rules.