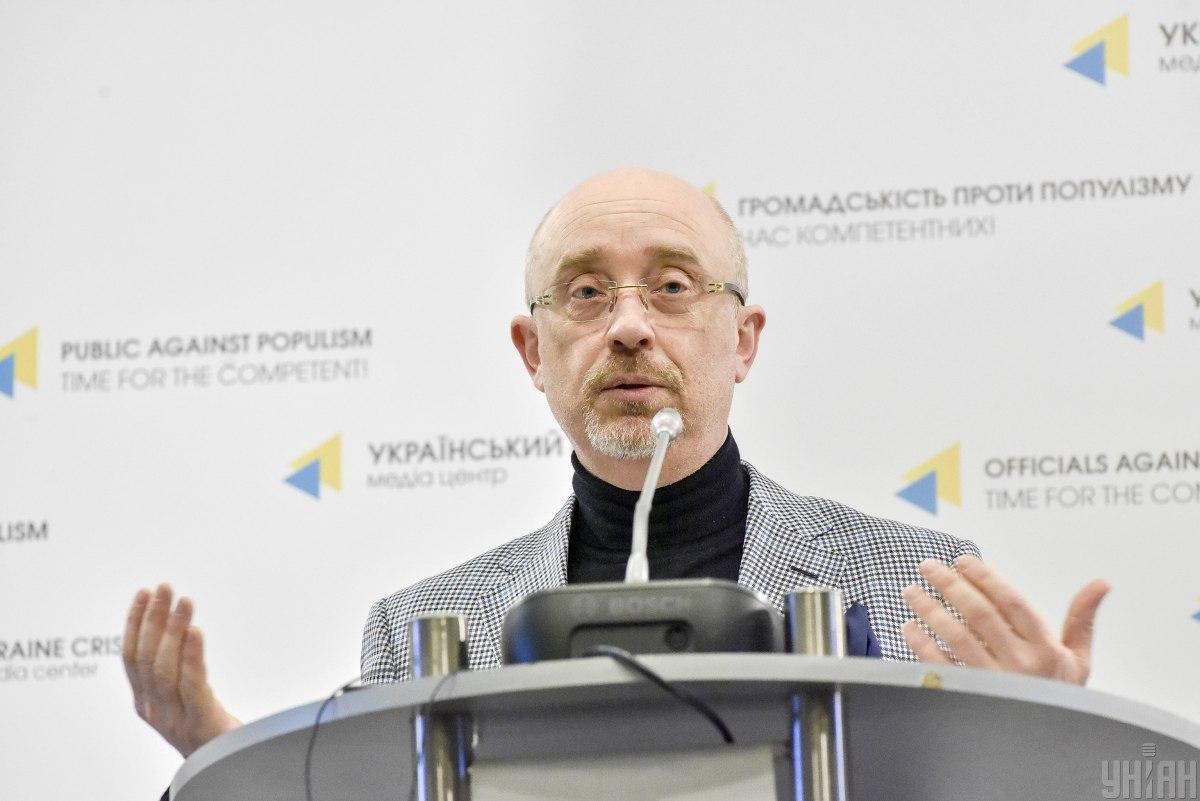 Russia traps itself by signing Minsk agreements / Photo from UNIAN
Ukraine's Deputy Prime Minister for Reintegration of Temporarily Occupied Territories Oleksiy Reznikov says that having signed the Minsk agreements on Donbas, Russia trapped itself.
"When the Russians agreed to this political and diplomatic deal, which we call the Minsk agreements, since this is not an international treaty, they trapped themselves as they had agreed the elections in ORDLO [certain areas of Donetsk and Luhansk regions] would be held under the control of the OSCE Office for Democratic Institutions and Human Rights (ODIHR)," he told Ukraine 24 TV channel.
"Accordingly, they [ODIHR] work only with the Copenhagen standard [the OSCE 1990 Copenhagen Document], which clearly states no free independent elections could be held in a territory if it is not controlled by the government. Because the government is obliged to provide security guarantees to representatives of a monitoring mission that is to come [to monitor]," the official said.
Read alsoElections in occupied Donbas possible only after complete de-occupation – YermakThe only way out of the difficult situation in negotiations with Russia is to involve a third party, Reznikov said.
"If the government does not guarantee that they can freely and safely move across the territory, they do not come, accordingly, they do not monitor, there will be no the OSCE/ODIHR conclusion that the elections were held in accordance with Ukrainian laws, the Constitution, and the Copenhagen standard. This means they [the Russians] have nothing to do but to turn over control of the border to the Ukrainian government for holding the elections. The only thing that can serve here as a compromise solution, which could be reached through diplomatic channels, is the involvement of a third party, about which a discussion is already underway, i.e. we get back to the issue of peacekeepers," he said.
Difficulties in implementing Minsk agreements
Head of the Ukrainian delegation to the Trilateral Contact Group on Donbas settlement Leonid Kravchuk says the Minsk agreements will not be implemented due to the different positions of Ukraine and Russia.
Russian President Vladimir Putin in a phone talk with French President Emmanuel Macron said Ukraine "interprets" the Minsk agreements in its own way and takes "a selective approach to its commitments."
On September 16, Kravchuk said Ukraine was consistently fulfilling the agreements reached at the Normandy Four summit in Paris in December 2019.