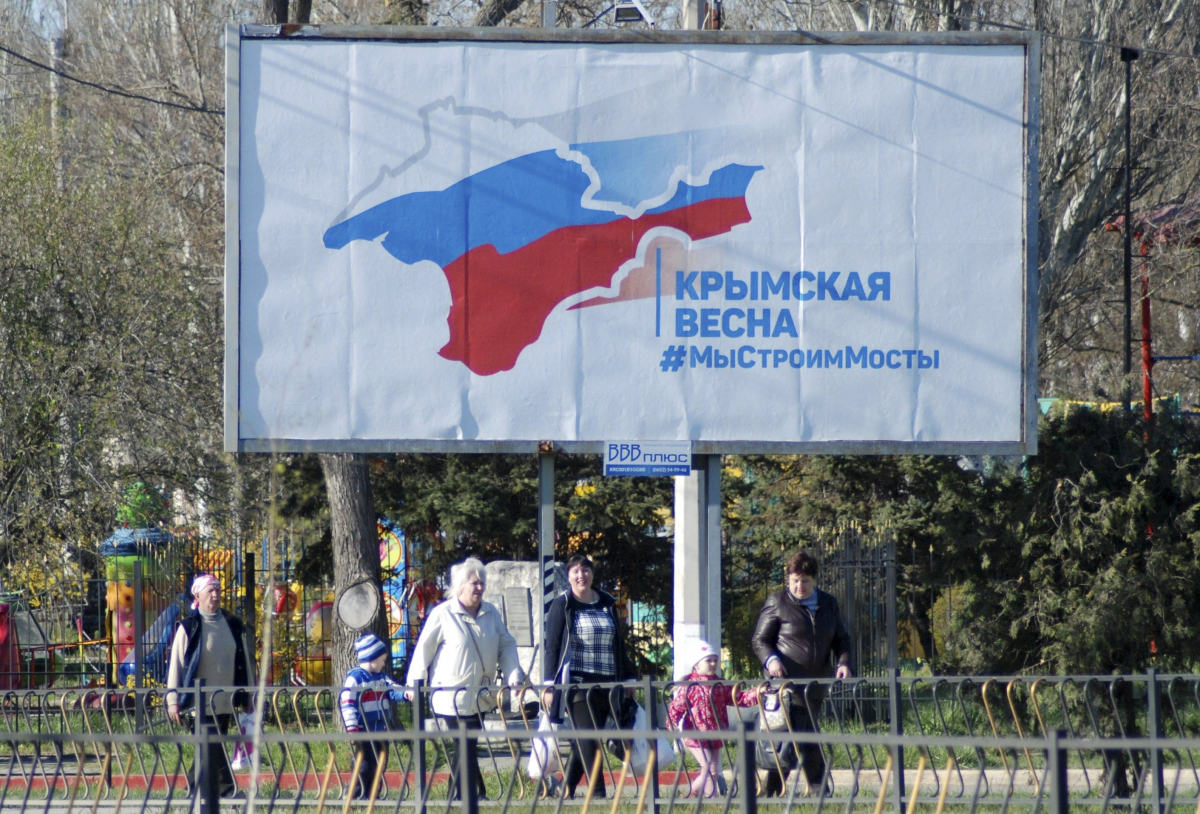 Russians are holding illegal elections in Crimea on Sept 13 / REUTERS
Ukraine's Ministry of Foreign Affairs (MFA) has called on the international community to expand sanctions against the Russian Federation over new "elections" in Russia-occupied Crimea.
The ministry announced this in an official statement on the polls illegally held by the Russian Federation on September 13 in the temporarily occupied Autonomous Republic of Crimea and the city of Sevastopol.
"Ukraine's MFA condemns the so called 'elections' conducted by Russian [occupying administrations] in the temporarily occupied Crimea," the ministry said on Twitter on September 13. "They are illegitimate and their results are null and void. We call on [the] int'l community to condemn Russia's illegal actions. All those involved will face legal responsibility."
Read alsoU.S. slaps sanctions on MP Andriy Derkach
"We call on foreign states and international organizations to condemn the illegal actions of the Russian Federation and to clearly declare non-recognition of the results of the so-called 'elections' in the temporarily occupied territories of the Autonomous Republic of Crimea and the city of Sevastopol, as well as to increase political and diplomatic pressure on the Russian Federation, including by expanding sanctions," the ministry said in the official statement in Ukrainian, which was posted on its website on September 13.
September 13 is the main voting day at the so-called "elections" of the "governor of Sevastopol" and "by-elections" of members of the so-called "State Council of the Republic of Crimea" and "Simferopol Local Council."
Read alsoMedvedchuk travels to occupied Crimea, accompanied by three Ukrainian policemen – media
European sanctions against Russia
On September 9, Radio Liberty's Brussels correspondent Rikard Jozwiak reported that European Union Ambassadors had approved the extension of the sanctions against Russia, which were imposed in connection with the annexation of Crimea.
According to Jozwiak, there are 175 individuals and 44 organizations on the sanctions list that are facing travel bans. Their assets in the EU will also be frozen.
Sanctions for violation of Ukraine's sovereignty were introduced by the EU in 2014. They are repeatedly extended, although there are political forces and leaders in Brussels who are lobbying for the removal of the restrictions imposed on the Kremlin over of its aggression against Ukraine.