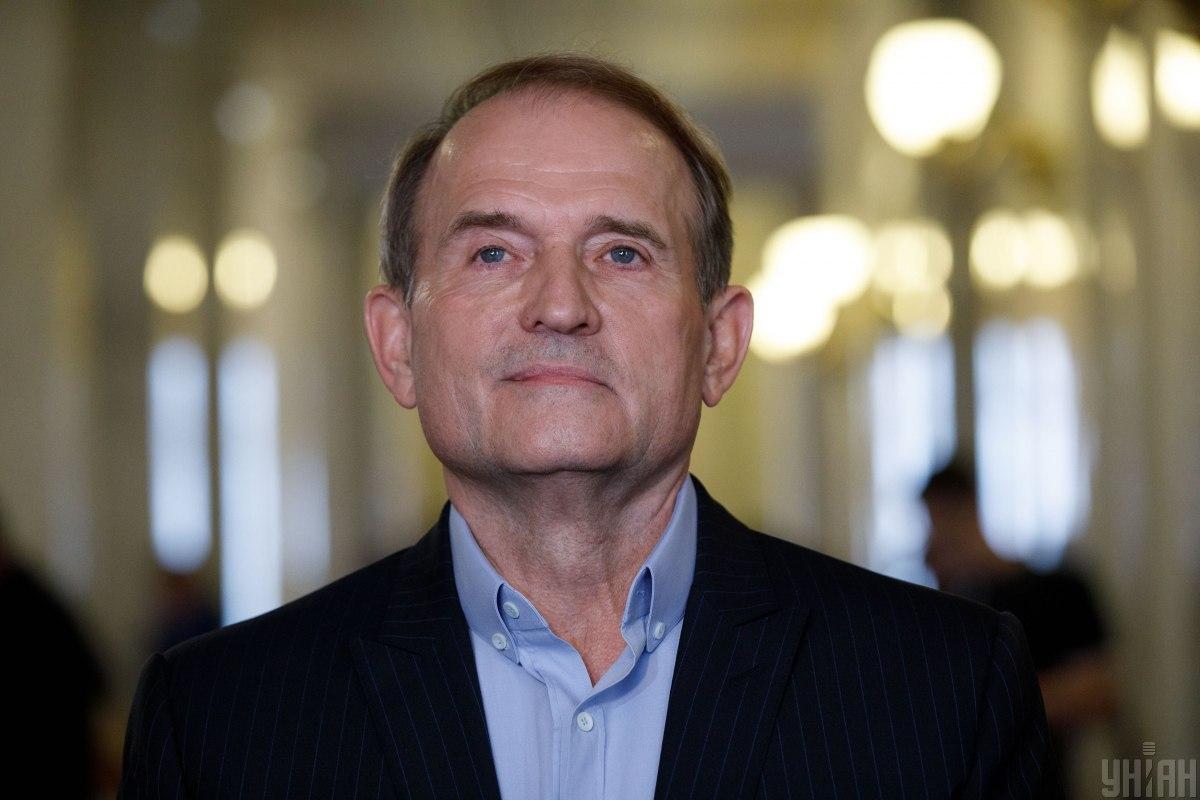 Medvedchuk visited Crimea early in August / Photo from UNIAN by Oleksandr Kuzmin
Viktor Medvedchuk, leader of the Opposition Platform – For Life Party and crony of Russian President Vladimir Putin reportedly traveled to Russia-occupied Crimea in early August, he is said to have been accompanied by three active Ukrainian police officers.
This information was released by the slidstvo.info vlog.
Read alsoUkrainian MP recruiting Yanukovych-era riot police officers to his "activist group" – media
Journalists learnt from several sources in the SBU Security Service of Ukraine and the State Border Guard Service of Ukraine that Medvedchuk's bodyguards are officers of the Kyiv Directorate of the police's guard force.
These are Serhiy Zasenko, Vladyslav Halishyn and Hryhoriy Chaly.
Medvedchuk reportedly entered the occupied peninsula through the Kalanchak checkpoint in a Mercedes Vito car at 14:30 local time on August 2.
Police officers Hryhoriy Chaly and Vladyslav Halishyn were in the car with Medvedchuk. Serhiy Zasenko had arrived in the occupied Crimea a little earlier. He came on foot to the Kalanchak checkpoint at 16:34 local time on July 30. Officially, the three police officers allegedly had taken a vacation a few days before the trip.
What is more, Hryhoriy Chaly and Vladyslav Halishyn work as aides to MP Medvedchuk on a voluntary basis. This information is indicated on the official website of the Verkhovna Rada, Ukraine's parliament.
Ukrainian law enforcement agencies are now probing into the version that the chiefs of the aforementioned police officers forged their subordinates' vacation documents retroactively after information about Medvedchuk's trip to Crimea had become public.
The directorate of the police's guard force says an internal investigation is underway to probe into the alleged trip of police officers Zasenko, Halishyn and Chaly, together with Medvedchuk, to occupied Crimea.
However, the directorate stressed employees of the National Police could freely travel to the occupied areas as there are no bans or restrictions.
More news reports