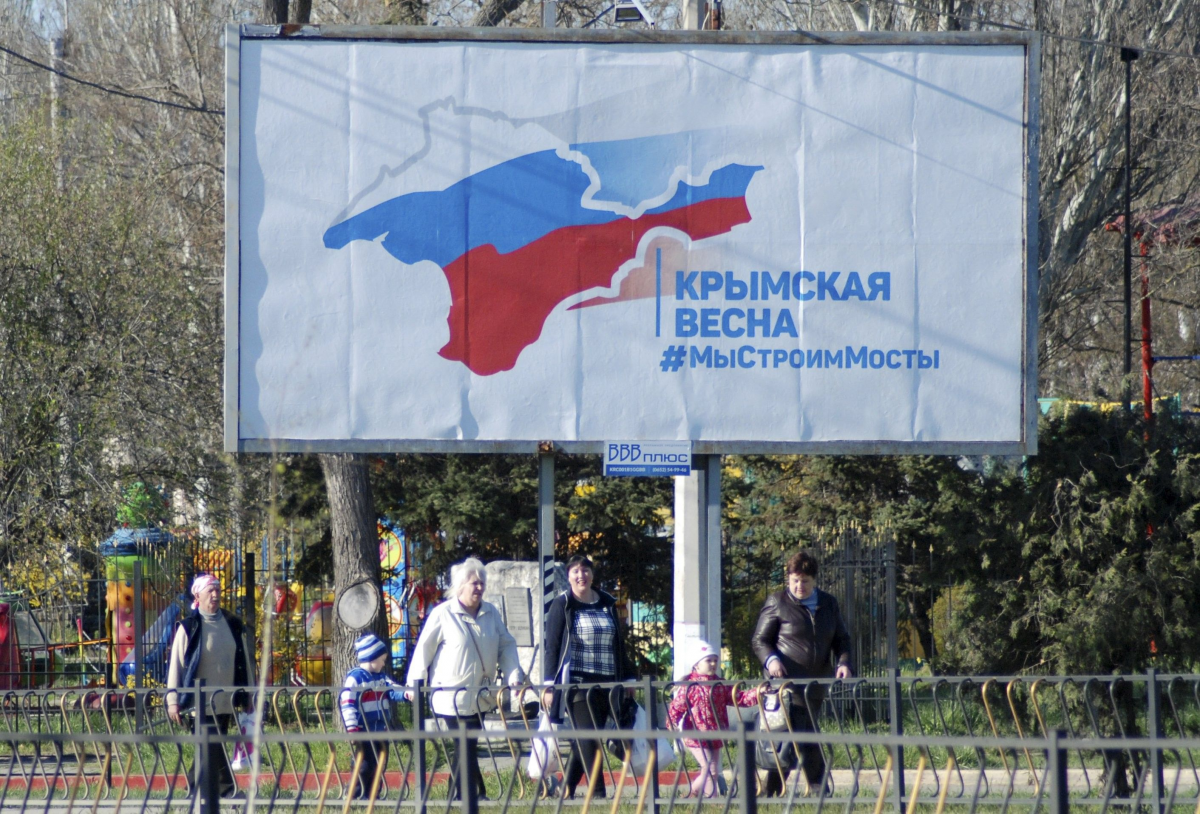 The Normandy format has never covered the issue of Crimea / REUTERS
Ukrainian President Volodymyr Zelensky stresses the world must not forget about the Russian occupation of Crimea.
This was announced by the Ukrainian leader in his annual State of the Nation Address in parliament on October 20, an UNIAN correspondent reported.
The president stressed that peace in Donbas and the end of the occupation of Crimea are key priorities in his activities.
Read alsoZelensky: Those who gave up Crimea must be held accountable
"The agenda of the Normandy format has never included the issue of Crimea. But it was, is always and will always be on our agenda. As long as Crimea remains occupied, and Ukrainians and Crimean Tatars are subjected to regular persecution there, the world should not forget about Crimea," Zelensky said.
Russian occupation of Crimea: Background
Russia annexed Ukraine's Crimea in March 2014 after its troops had occupied the peninsula. An illegal referendum was held for Crimeans to decide on accession to Russia. De-facto Crimean authorities reported that allegedly 96.77% of the Crimean population had voted for joining Russia.
On March 18, 2014, the so-called "agreement on the accession" of Crimea and the city of Sevastopol to Russia was signed in the Kremlin.
The West did not recognize the annexation in response to which sanctions against Russia were introduced.
Ukraine's parliament voted to designate February 20, 2014, as the official date when the temporary occupation of Crimea began.