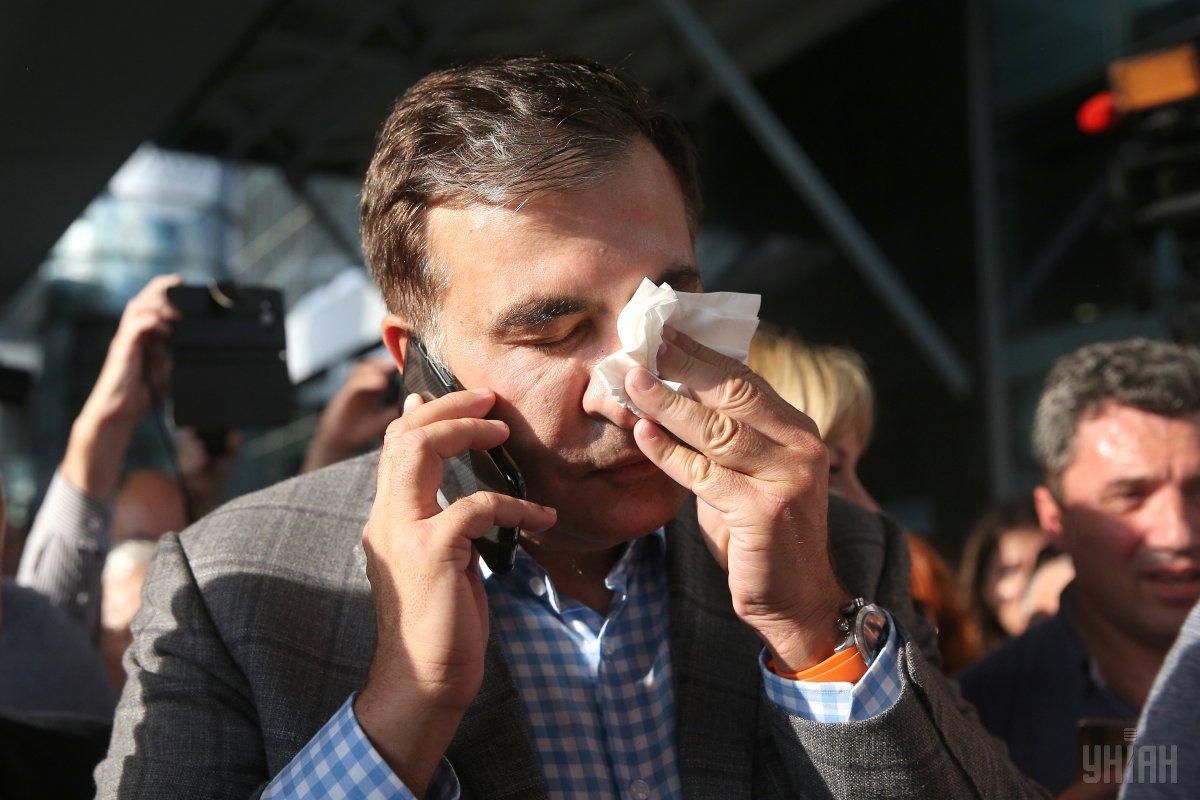 Photo from UNIAN
Ex-President of Georgia and ex-governor of Ukraine's Odesa region Mikheil Saakashvili has made a statement amid media rumors about his return to his homeland country.
Ukraine has become his second home, Saakashvili wrote on Facebook on August 27, adding that it has always been in his heart since student days, as well as gave him seven years to reflect and reconsider who he is.
"Now, looking back at these years, I know how to serve my country the best and to avoid mistakes, which I have of course made. There were also serious mistakes. But, God is my witness, I wanted the best for my people. I wanted my people to live better and much wealthier lives. And yet, given those years, I'd like to apologize to you all because of the mistakes I made, because I failed to complete anything," he said.
Read alsoUkraine's FM Kuleba comments on Saakashvili's controversial statementsAt the same time, he thanked the Georgians who made him a participant in history and building the state. Saakashvili said "there was not a single day when I wasn't interested in Georgia's affairs."
"But when I hear about the developments in Georgia, I know for sure that we can live much better, and every Georgian can become much wealthier. And we will succeed together. I'm coming back," he added.
Earlier, Ukrainian, Georgian and Russian media reported on Saakashvili's plans to return to Georgia.
The country's justice chief Teya Tsulukiani said: "Of course, we will welcome this move if Mikheil Saakashvili finds strength and arrives in Georgia. A detention procedure and prison await him immediately at the border," she said, according to Ekho Kavkaza.
Saakashvili in Georgia and Ukraine: background
Saakashvili left Georgia in 2013. A number of criminal cases were opened against him. The former president was accused of abuse of power in dispersing a 2007 opposition rally, destroying the Imedi TV company, and seizing assets of Badri Patarkatsishvili, the company's founder.
Saakashvili joined Ukraine's politics in the spring of 2015. The then-Ukrainian President, Petro Poroshenko, appointed him head of the International Reform Council and granted him Ukrainian citizenship. In 2018, the politician was deported from Ukraine to Poland for crossing the Ukrainian-Polish border with an "invalid passport" (earlier reported as lost).
In May 2019, Ukrainian President Zelensky reinstated Saakashvili's Ukrainian citizenship, after which the politician returned to Ukraine.