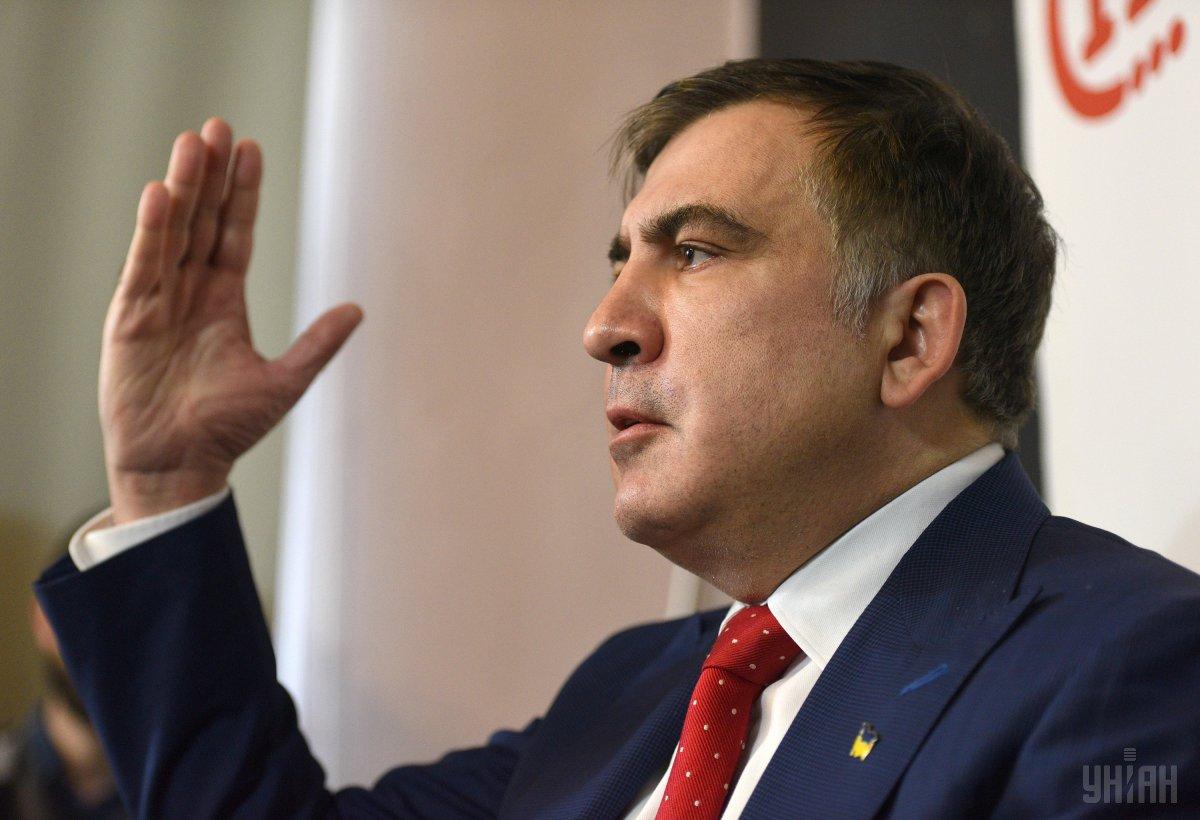 Photo from UNIAN
Former President of Georgia and ex-Governor of Ukraine's Odesa region Mikheil Saakashvili may be appointed deputy prime minister for reform.
Several Ukrainian media outlets reported about this, citing their own sources.
According to the Ukrayinska Pravda online newspaper's Telegram channel, which cites sources in the Servant of the People parliamentary faction, this issue is being discussed in the faction, and the Verkhovna Rada, Ukraine's parliament, may consider Saakashvili's appointment on Friday.
In addition, Deputy Head of the Servant of the People faction Yevhenia Kravchuk confirmed to the Ukrainian news outlet Obozrevatel information on Saakashvili's appointment to the government. According to her, his candidacy is being considered.
According to the news portal Strana, lawmakers' groups are now holding preferential voting.
The information was also confirmed by several sources in the government, as well as the LB.ua media outlet.
"Yes, that's true. Now we are having debates, gathering the colleagues' feedback," one of the sources said.
Read alsoUkraine's Supreme Court recognizes Saakashvili's expulsion to Poland as lawful
Saakashvili, in turn, confirmed he had received such a proposal from Ukrainian President Volodymyr Zelensky.
"It is a great honor for me to receive a proposal from President Zelensky to become deputy prime minister of the Ukrainian government on reform issues. I also had a very informative and useful conversation with Prime Minister Shmyhal, during which we discussed in detail all the issues related to my possible work in the government," he said on Facebook.
As UNIAN reported earlier, in July 2017, the then Ukrainian President Petro Poroshenko issued a decree depriving Saakashvili of Ukrainian citizenship. The latter was charged under three articles of the Criminal Code of Ukraine: criminal attempt (Part 1 of Article 15), criminal offense committed by a group of persons (two or more) upon prior conspiracy (Part 2 of Article 28), as well as assistance to members of criminal organizations and covering up their criminal activity (Part 2 of Article 256).
On February 12, 2018, Saakashvili was transferred to Poland under the readmission procedure.
On May 28, 2019, newly elected Ukrainian President Volodymyr Zelensky excluded the provision stripping Saakashvili of Ukrainian citizenship from his predecessor Petro Poroshenko's decree dated July 26, 2017.
On May 29, 2019, Saakashvili arrived at Kyiv's Boryspil Airport from Warsaw, Poland, saying he returned to Ukraine not for revenge.
On October 7, 2019, the Prosecutor General's Office of Ukraine opened criminal proceedings at the request of Saakashvili over his expulsion from Ukraine.