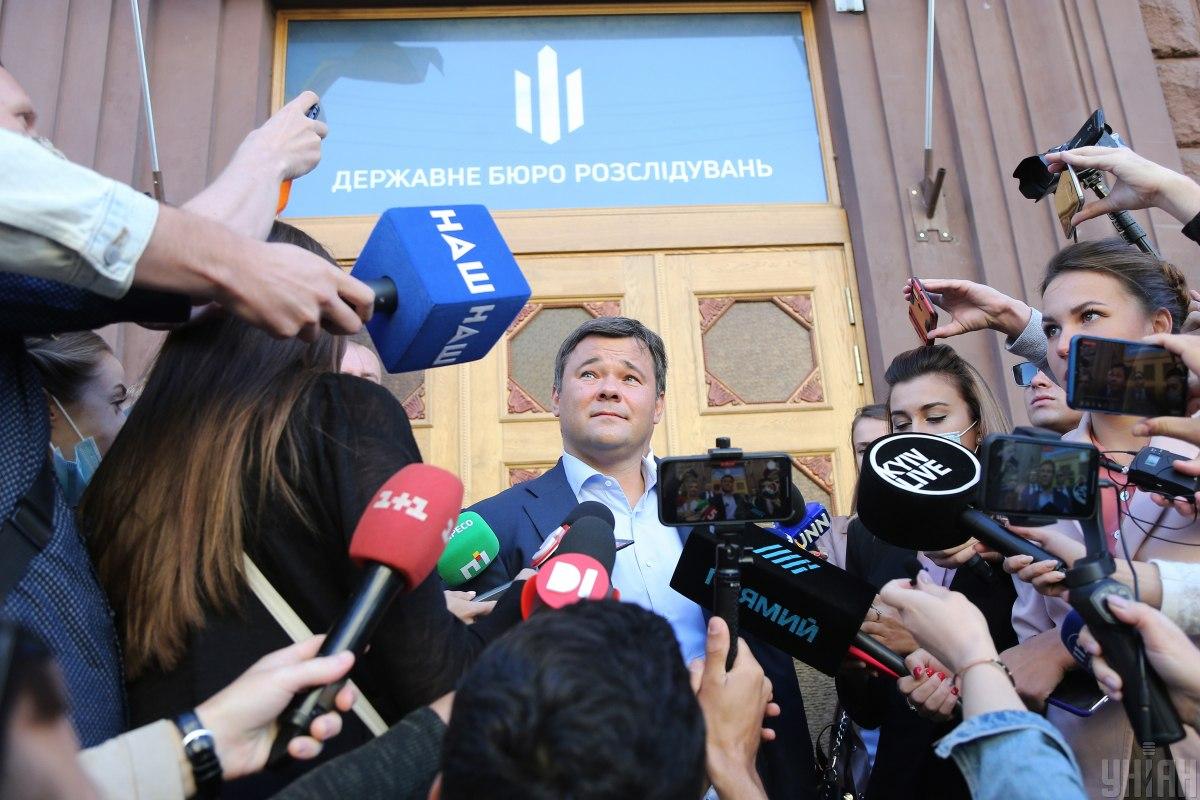 Andriy Bohdan / Photo from UNIAN, Viktor Kovalchuk
The State Bureau of Investigation (SBI) has said Ukrainian President Volodymyr Zelensky's ex-chief of staff Andriy Bohdan during his questioning on September 14 provided no confirmation or evidence of possible wrongdoings on part of Ukrainian officials in favor of "another state."
In a commentary, SBI said summoning Bohdan for questioning came after the latter claimed in an interview relased earlier about possible wrongful contacts of Ukrainian officials with the Russian government.
The Bureau aimed to obtain reliable evidence on possible illegal action by Ukrainian officials in favor of another state.
"During the official questioning, the witness said he had no such information, no confirmation, and no evidence, and that he learned about possible wrongdoings by Ukrainian officials from open sources and media," the SBI said.
Bohdan's questioning: background
On September 9, Bohdan gave an interview to a Ukrainian media figure and host Dmitriy Gordon. Their conversation lasted over four hours.
On September 10, the SBI summoned Bohdan for questioning as a witness. On September 14, Bohdan reported for questioning.
The SBI said on September 9, 2020, in an interview with one of the publications, Bohdan made public allegations about the agreements Ukrainian officials had reached with Russian counterparts regarding the status of Crimea, air traffic with Russia, exchange of held persons, and a number of other issues stipulated by laws and regulations or other directives of the Supreme Commander-in-Chief of the Armed Forces of Ukraine.
"Considering public signigicance of the issues raised," Bohdan was summoned for questioning as a witness.
After the interrogation, Bohdan said he had been questioned by the SBI including on the issue of PMC Wagner troops.