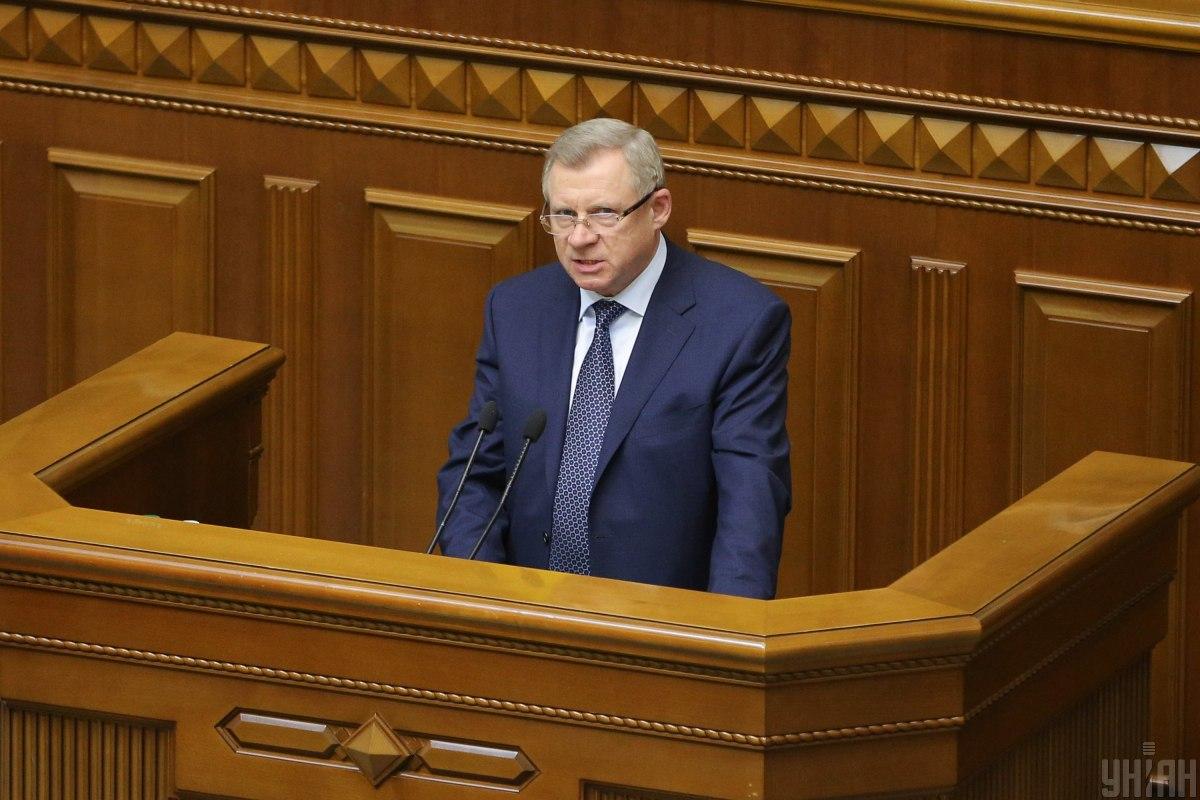 Yakiv Smolii / Photo from UNIAN
Ukrainian parliamentarians on July 3 voted to back Ukrainian President Volodymyr Zelensky's motion to dismiss Governor of the National Bank of Ukraine (NBU) Yakiv Smolii.
Some 286 MPs voted for the respective resolution (No. 3772) with the required minimum being 226 votes, according to an UNIAN correspondent.
Read alsoExpert names possible candidates for NBU Governor's post (Video)
As UNIAN reported earlier, on March 15, 2018, the Verkhovna Rada, Ukraine's parliament, appointed Smolii NBU Governor, having dismissed Valeriya Gontareva from that post. Smolii's candidacy had been nominated by the then president Petro Poroshenko. From May 11, 2017 and until his appointment, Smolii was acting NBU Governor.
Smolii signed a letter of resignation on Wednesday, July 1, 2020. The move is a result of what he claims is long-standing political pressure. He forwarded it to Zelensky. Under Ukrainian law, Smolii's resignation had to be accepted by the president first and then, his technical dismissal had to be confirmed by parliament.
Draft resolution No. 3772, which was prepared by the Office of the President of Ukraine to formalize Smolii's resignation, was registered in parliament on July 2.