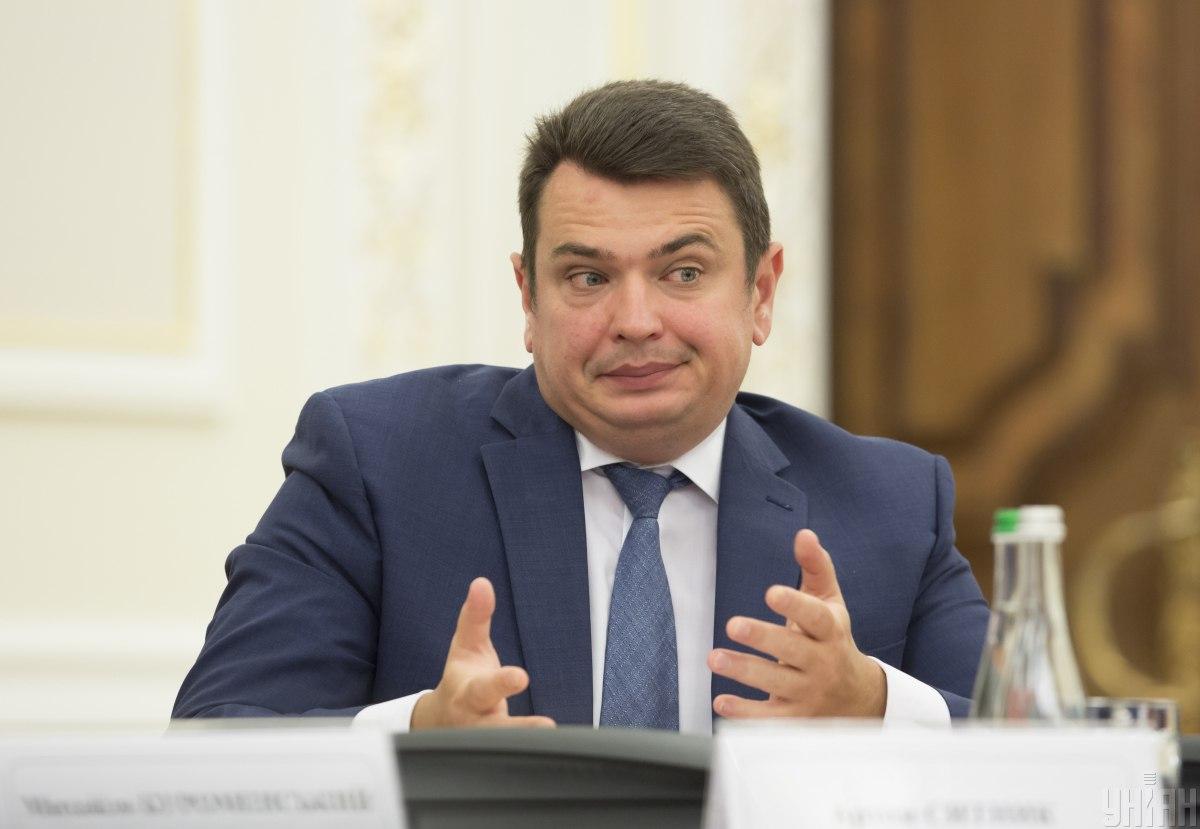 Sytnyk claims that NABU collected over UAH 1.5 billion in the first half of 2020 / Photo from UNIAN
NABU claims credit for collections it had no hand in.
This is according to the business weekly Dilova Stolitsya (DS) with reference to official responses obtained from NABU and the Ministry of Finance.
On 17 August, NABU Director Artem Sytnyk told a news conference that the economic effect from NABU's operations during the 1st half of 2020  had exceeded UAH 1.5 billion. An inquiry was sent to NABU with a request to explain where the revenues had come from. In its response the Bureau states that NABU contributed UAH  689 million rather than UAH 1.5 billion during the 1st half of 2020, of which 'UAH1.95 was collected from individuals during pretrial investigation as amicable settlements, over UAH 82 million was settled by business companies and over UAH 605 million came from third parties as damages caused by criminal offences'.
A similar inquiry was made to the Ministry of Finance. In its official response, the Ministry stated that over the period in question the total contribution to the state budget from all anticorruption establishments was a mere UAH 48 thousand.  A further inquiry was made to NABU with a request to clarify the discrepancy. In its response to the second inquiry, NABU not only challenges the official data provided by the Ministry of Finance but also contradicts its own earlier statement. This time, NABU claims it seized an additional UAH 8.36 from corporate transactions that never took place because they were annulled. This includes over UAH 7 billion worth of deals involving Ukrnafta that NABU could have potentially sue for in court.
'As a matter of fact, it couldn't. NABU may not sue [on behalf of the state], this is the prerogative of the prosecutor's office (SAPO). They also claimed as revenues UAH 65.5 million worth of bails collected from suspects. And UAH 82 million settled by business companies. And another UAH 605 worth of debt settled by third parties. Those are commercial relationships.   Whoever owed money to other people simply settled their debts. Don't you even ask where NABU comes into play: Sytnyk thinks it always does one way or the other', reports Dilova Stolytsia. 
'Over the 5 years Sytnyk's been in charge, NABU has turned from an anticorruption bureau to a bureau of greatly exaggerated performance statistics and imaginary achievements', continues DS. 'In fact, why fight corruption in earnest, why catch and put corrupt officials behind bars when all you have to do is inflate your performance statistics'.
Just as a reminder, NABU uses an annual operating budget of UAH 1.038 billion. According to a survey conducted by the Democratic Initiatives Foundation jointly with the Razumkov Foundation, 96% of the respondents think the fight against corruption is ineffective while a mere 1.1% are fully satisfied with Director Sytnyk's own performance.