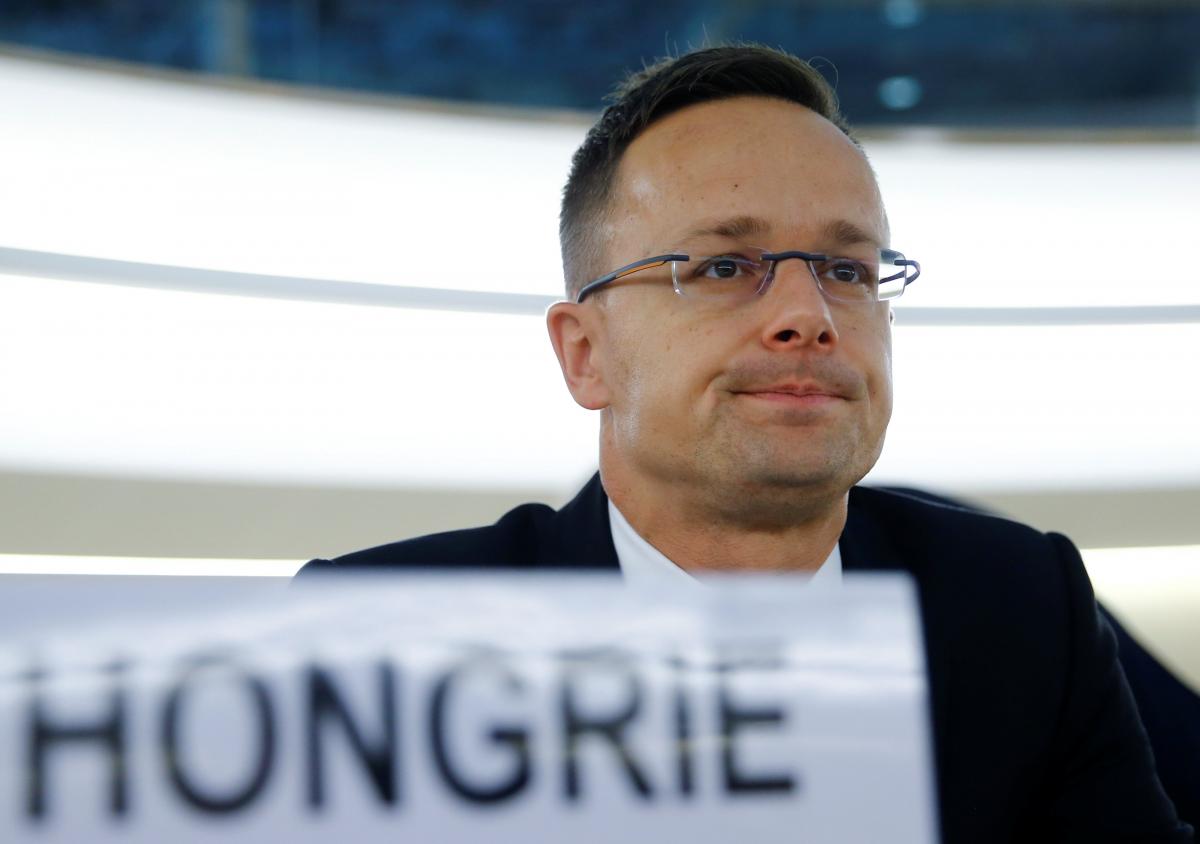 REUTERS
Hungarian Foreign Minister Péter Szijjártó says Hungary seeks to resolve what he called language issues of the Hungarian minority in Ukraine's Zakarpattia region as soon as possible to unblock the meeting of the Ukraine-NATO Commission.
"So far, we're blocking the Ukraine-NATO Commission meeting. We frankly said that, as soon as issues related to education and the rights of the Hungarian minority in education are resolved, we will remove this veto and ensure that the meeting of the Ukraine-NATO ministerial committee can take place. I really hope this will be the case," he said at a joint press conference with Ukrainian counterpart Dmytro Kuleba in Kyiv following the meeting of the Joint Intergovernmental Ukrainian-Hungarian Commission on Economic Cooperation, an UNIAN correspondent reports.
Szijjártó also said Hungary disagrees with claims that it is doing anything against Ukraine.
"I'd like to emphasize Hungary is interested in good neighborly relations. We are interested in resolving our discussion issues related to the use of language in education as soon as possible, and this also applies to the fact that we want to continue cooperation in the field of economics, trade," he added.
Read alsoUkraine's MFA: Two more elements required before Zelensky-Orbán meeting could be held in July
As UNIAN reported earlier, on May 29, Szijjártó said the blocking of the Ukraine-NATO Commission meeting at a high level was connected with the Ukrainian educational legislation and the language law.
He said the three joint commissions of Ukraine and Hungary in June should agree on steps that will resolve disputed issues in relations between two countries.
Relations between the two countries slid to a chill after the Ukrainian parliament in 2017 passed a new education law. Hungary has since then been blocking meetings of the Ukraine-NATO Commission, claiming alleged violation of rights of Hungarians living in Ukraine due to the provision of the law that determines that the language of command in educational facilities shall be the state language, which is Ukrainian. According to the conclusion of the Venice Commission of December 8, 2017, the Ukrainian authorities were recommended to balance the language-related provision in the education law.