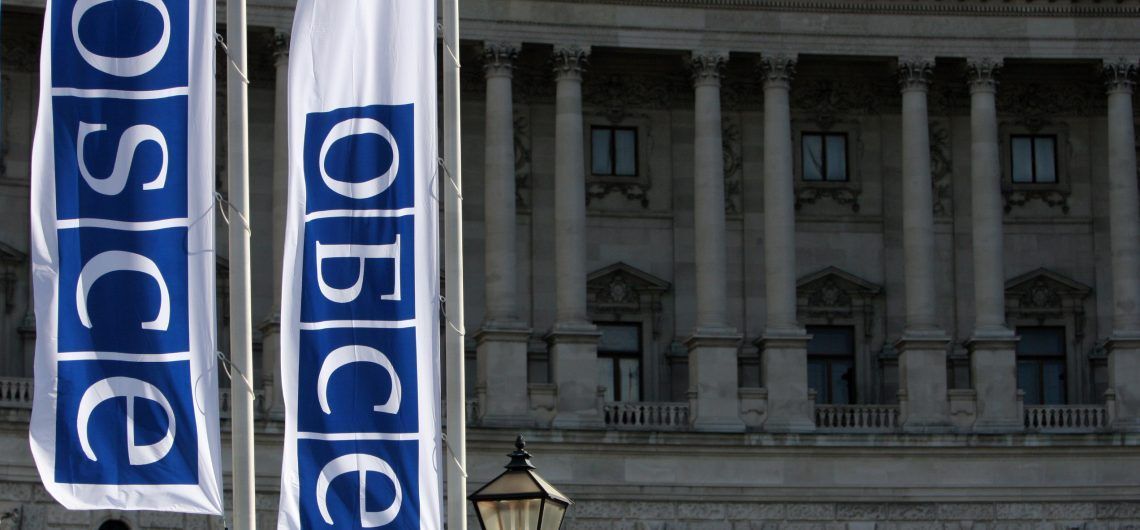 The TCG meeting will continue on Monday, June 15 / osce.usmission.gov
Special Representative of the OSCE Chairperson-in-Office in Ukraine and in the Trilateral Contact Group (TCG), Ambassador Heidi Grau has updated on the outcome of the first TCG meeting in Minsk where Ukrainians representing Donbas participated.
"The meetings of the Trilateral Contact Group and its Working Groups were held through video conferencing," Grau said in a statement.
According to the OSCE Special Monitoring Mission, the number of ceasefire violations has considerably decreased since the previous TCG meeting two weeks ago.
"Besides assessing the general situation in the conflict zone, the Security Working Group considered issues related to disengagement of forces and hardware, including the identification of additional disengagement areas, as tasked by the Normandy Four leaders in Paris in December 2019," she said.
According to her, the Political Working Group discussed aspects related to the consolidation of the special status of certain regions of Donetsk and Luhansk regions (CADR and CALR) in the Ukrainian legislation.
Read alsoUkrainians representing Donbas to take part in Minsk talks on a regular basis – Zelensky's Office
"The modalities of local elections in CADR and CALR were also considered, as stipulated by the Minsk Agreements," she said.
The discussions of the Working Group on Humanitarian Issues focused on further mutual release and exchange of conflict-related detainees. The participants also discussed the issue of providing the necessary security guarantees for the preparatory works in view of the simultaneous opening of additional entry-exit crossing points (ECCPs) on the line of contact in Luhansk region.
Besides, the Working Group debated issues related to re-opening of existing ECCPs in the course of lifting restrictions imposed due to the coronavirus pandemic.
"I welcome the sides' readiness re-open ECCPs, which is for the benefit of the population. I would like to emphasize that the relevant decisions shall be based on mutual understanding to ensure a smooth crossing of the line of contact," she said.
As agreed by the participants, the TCG meeting will continue on Monday, June 15.
As UNIAN reported earlier, a scheduled video conference of representatives of Ukraine, Russia, the OSCE took place on June 10. Representatives of certain regions of Donetsk and Luhansk regions (Russia-occupied Donbas) were present as part of the Ukrainian delegation.
In particular, Ukrainian journalists Denys Kazansky and Sergiy Garmash acted on behalf of the certain areas of Donetsk region, while Chairman of NGO Luhanske Zemliatstvo (Luhansk Community) Vadym Goran and doctor Kostiantyn Libster represented the certain areas of Luhansk region.