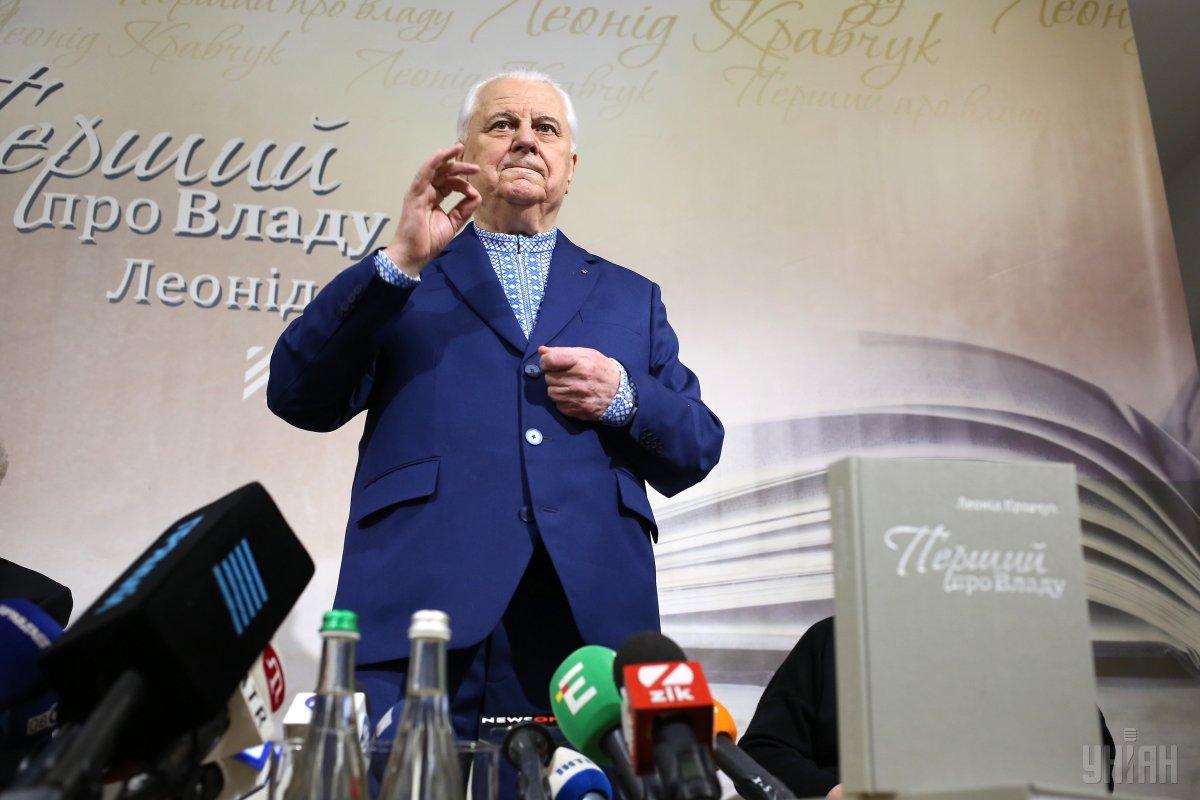 Photo from UNIAN
Ukraine's new representative to the Trilateral Contact Group (TCG) at the Minsk talks on Donbas Leonid Kravchuk has named possible compromises with Russia on Donbas.
"Well, let's say, the special status of Donbas. I do not accept this, because I do not understand what it is. But I can accept not a 'special status,' but a 'special management system' in those regions. This is a compromise. Management, but not status. Well, this is already a compromise, we are now looking for real approaches to resolve this issue," he told Suspilne Media in an interview.
"Next. When I was president, I enacted the law on a free economic zone in those areas. This could be one of the steps so that people start acting and solve complex issues, raising investments there to rather quickly recover and give people a chance to work, earn money and live a normal life," the official said.
Read alsoKravchuk says ready for compromises with Russia on Donbas
Kravchuk clarified such compromises do not concern Ukrainian sovereignty.
"As for the special status, it would then be some kind of separate state, with some special political powers. We might agree they could have their own police, their own internal power structures, it might even go as far as to [their own] troops, border guards. In this case, it would no longer be a territory within Ukraine," he said.
As for the elections in the occupied territories, according to Kravchuk, they may be held after Ukraine retakes the border and reinstates its authorities there.
"Russia disagrees, but we must write down what is the 'special status of the management of regions.' How I see it: they need to have no less rights and freedoms than other regions of Ukraine. Because it is no longer so easy to return them in such a state as it was before. Therefore, we need to offer more rights, more opportunities, but within the framework of the Constitution of Ukraine and the laws of Ukraine. It is about the system of local self-government," he added.
As UNIAN reported earlier, on July 30, Zelensky officially appointed Kravchuk as Ukraine's representative to the Trilateral Contact Group at the Minsk talks on Donbas.