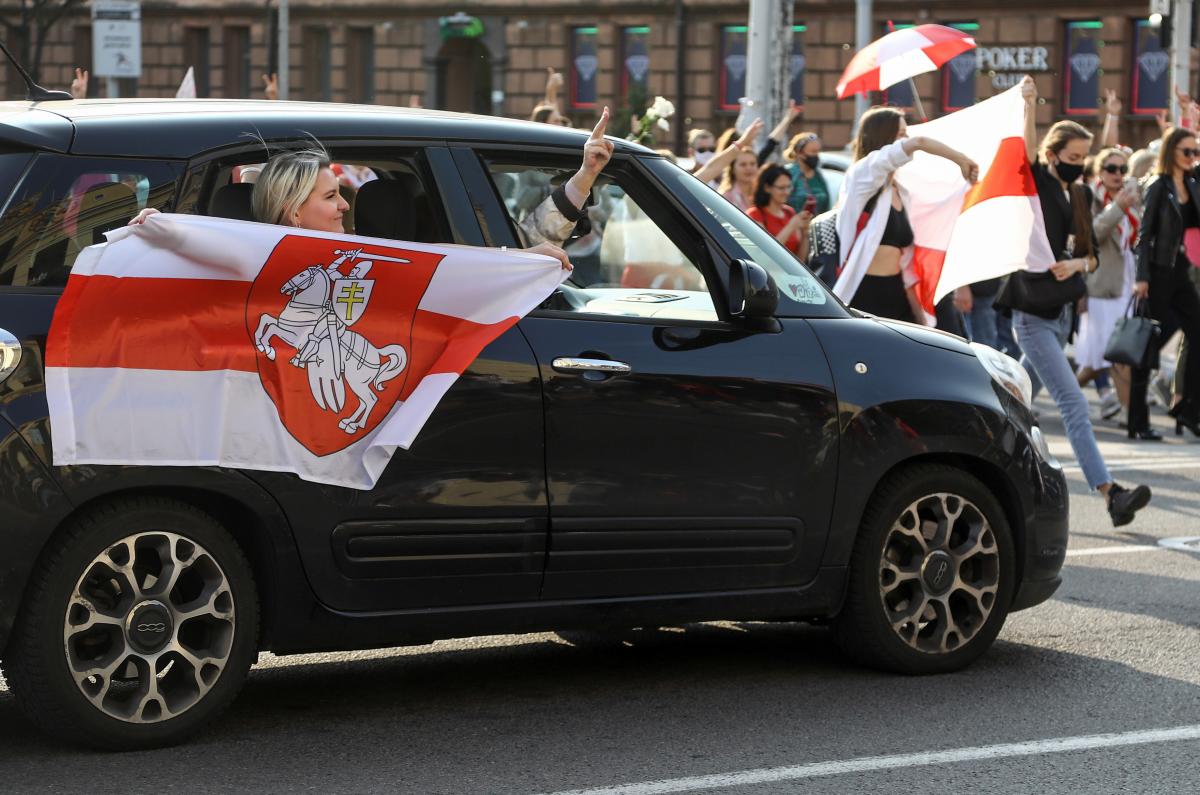 Ukraine creates favorable conditions for IT specialists from Belarus / REUTERS
Ukrainian President Volodymyr Zelensky has enacted regulations that ease the issue of a residence permit to Belarusian entrepreneurs and highly qualified specialists.
This is stipulated in presidential decree No. 420/2020 on measures to encourage entrepreneurs, highly qualified specialists who are citizens of the Republic of Belarus, which was posted on the presidential website.
Read alsoMinister Kuleba: Ukraine to line up with EU sanctions against Belarus
The executive act is to contribute to the development of the investment potential of Ukraine.
According to the decree, the government must extend the period of temporary stay of Belarusian citizens in Ukraine to 180 days per year. This applies to entrepreneurs, highly qualified specialists (in particular, IT and innovation specialists), and their family members.
The Cabinet of Ministers should also introduce a pilot project on simplified registration of residence permits for these categories of Belarusian citizens. At the same time, it is necessary to provide for the possibility of reducing the time frame for obtaining such documents to three days without the need for additional travel outside the Ukrainian territory.
Separately, the government should optimize the procedure for obtaining permits for the use of labor of foreigners and stateless persons for the employment of Belarusian citizens who are highly qualified IT specialists. To this end, it is proposed the period for granting such permission should be shortened to five days along with providing for the possibility of obtaining it through the so-called silence procedure.
The procedure for registering Belarusian IT specialists as individual entrepreneurs and "flat tax" payers should also be adjusted.
Ukraine must also recognize the documents issued by the Belarusian authorities, which are required for work in Ukraine.
The decree became effective on the day of its publication.
Recent developments in Belarus in brief
On August 9, presidential elections were held in Belarus. The country's Central Election Commission announced the final election results. In particular, 80.1% of voters supported incumbent President Alexander Lukashenko, 10.1% voted for his rival, Svetlana Tikhanovskaya, 1.67% for Anna Kanopatskaya, 1.2% for Andrey Dmitriev, and 1.14% for Sergei Cherechnya. Some 4.59% voted against all candidates.
Thousands have taken to the streets to protest what many believe was a rigged vote count. Riot police violently crack down on protesters, detain them and open politically motivated cases against opposition-minded activists.
The European Union declared non-recognition of the Belarus election results and reached an agreement to impose sanctions against Belarusian officials in response to vote rigging and the use of violence against protesters. Latvia, Lithuania, and Estonia have already imposed an entry ban on 30 citizens of Belarus. Among them is the country's President Alexander Lukashenko.
On September 23, a secret ceremony of Lukashenko's inauguration was held in Minsk.