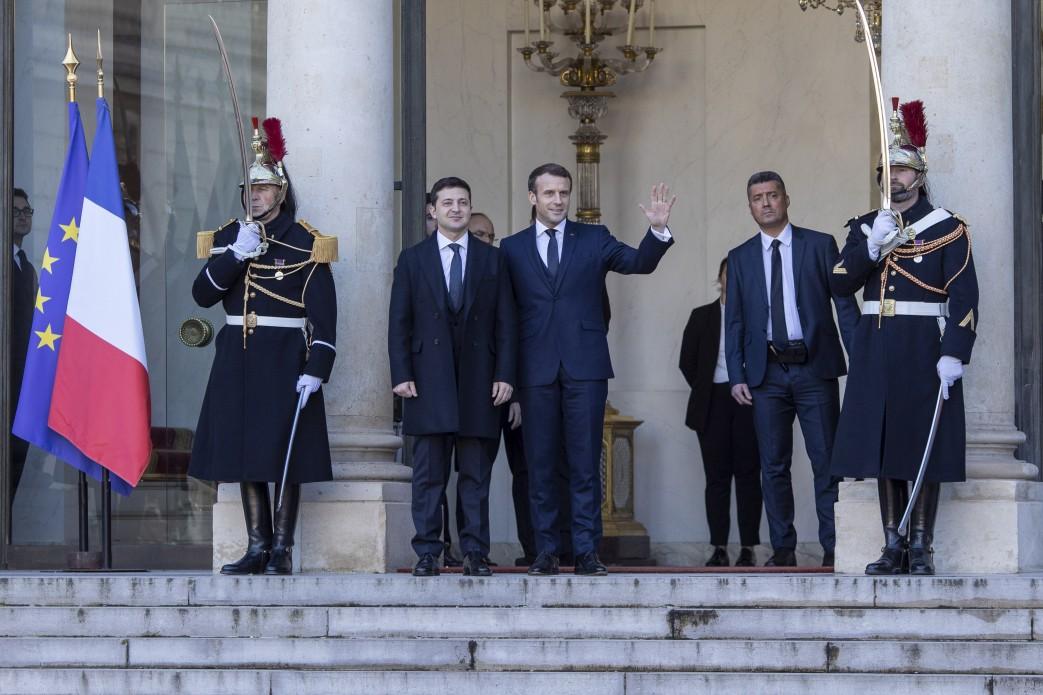 Macron plans to visit Ukraine / Photo from the Ukrainian President's Office
Ukrainian President Volodymyr Zelensky's Office says French President Emmanuel Macron has confirmed his visit to Ukraine after the COVID-19 pandemic is over.
"Volodymyr Zelensky reiterated the invitation to Emmanuel Macron to visit Ukraine," the Ukrainian president's press service said in a readout of the two presidents' recent phone call on April 27.
Read alsoGlobal coronavirus cases top three million on Monday evening
"I know you wanted to visit Ukraine. I will be glad to welcome you as soon as the coronavirus pandemic is over and as soon as this visit is possible," the press service quoted Zelensky as saying.
Macron confirmed his intention to visit Ukraine, it added.
As was reported earlier, Macron extended the COVID-19-related lockdown in France until May 11. This date is also the deadline for the coronavirus quarantine in Ukraine.