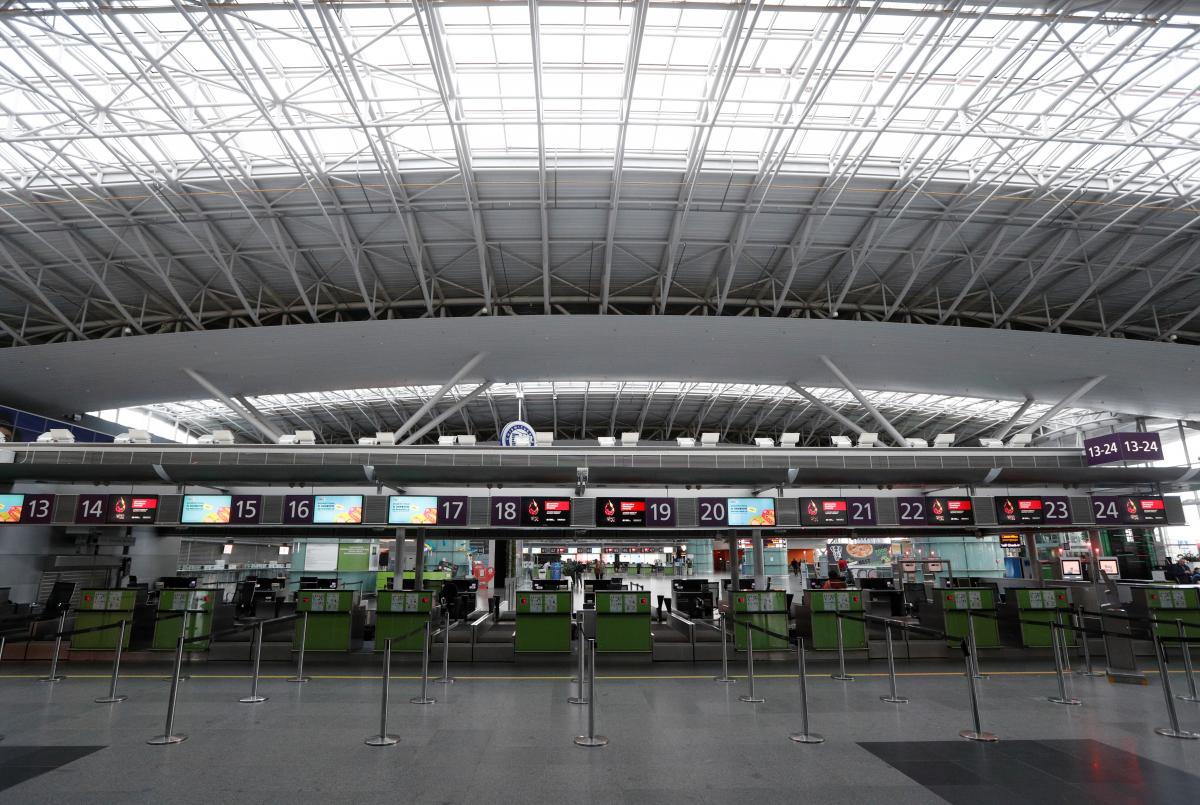 REUTERS
Ukrainian Prime Minister Denys Shmyhal has commented on Ukraine's entry ban for foreign nationals amid the COVID-19 pandemic.
"This is a shutdown of coronavirus 'imports' to Ukraine. We are struggling domestically to break the [COVID-19 spread] chains locally, but a huge number of people coming to us neglect quarantine rules. Therefore, one of the adaptive quarantine measures is to close borders for large numbers of foreigners to break this chain," Shmyhal told a morning TV show "Snidanok z 1+1" on September 1, adding that such a decision is nothing new for Europe as other countries have introduced the same practices.
According to Shmyhal, the Cabinet had two options, that is total quarantine or compliance with the established restrictions. Asked why entry for foreigners was restricted in August, rather than a month ago, he said it was due to a spike in coronavirus cases.
The prime minister also clarified the term for reopening Ukrainian borders.
"[This may happen] when the decline [in the number of cases] begins, after we are over the peak of the disease. We may decide to ease the quarantine after we get at least a two-week decrease in incidence," he said, adding that this refers to any figures of the incidence drop.
Speaking about the move to close the borders, the prime minister noted the mandatory control over the arrived on the part of the institutions or organizations that invite foreigners.
"[So that they establish control over] the tests done and so on. There is an issue of control over all foreigners," he added.
Read alsoUkraine PM predicts further rise in COVID-19 casesShmyhal says the border closure does not incur any losses.
"As of August 31, some 21,000 foreigners arrived in Ukraine since the country shut down its borders. There are responsible parties for each of those who arrived, namely businesses, educational institutions, or diplomats," he summed up.
Temporary entry ban for foreigners: background
On August 26, 2020, the Cabinet extended the adaptive quarantine across Ukraine until November 1.
Then the government imposed a temporary entry ban for foreigners from August 29 until September 28, with a number of exceptions for certain categories of foreign nationals.
One of such exceptions was reportedly made for Belarusian citizens due to the mounting unrest in the neighboring country.
Late on Thursday, August 27, the Cabinet declared that borders would be shut a day early, from midnight on August 28.