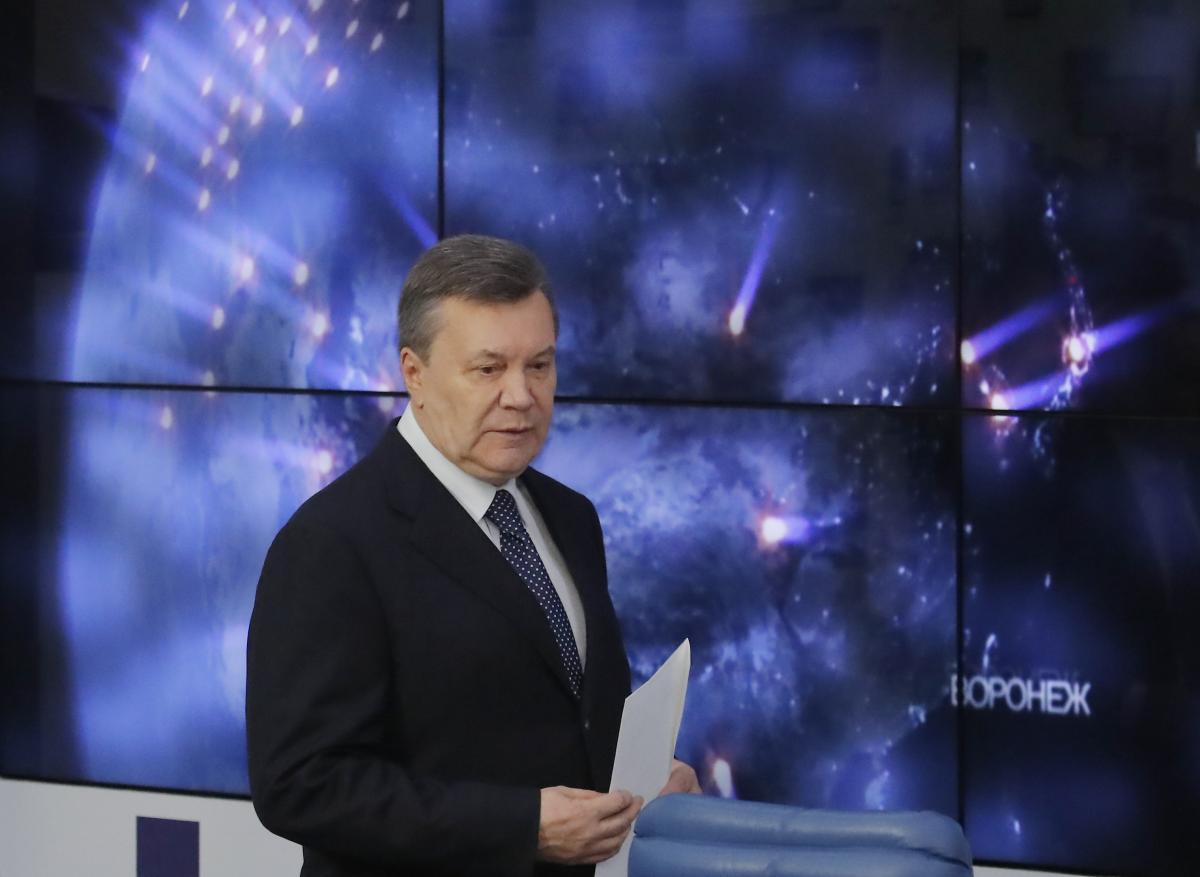 Yanukovych's lawyers will appeal the decision in the Supreme Court / REUTERS
Kyiv's Court of Appeals has dismissed an appeal against the ruling by the city Obolonsky district court on former Ukrainian President Viktor Yanukovych in the high treason case.
This was announced by Yanukovych's lawyer Vitaly Serdiuk on Facebook.
Read alsoEx-President Yanukovych, two ex-defense ministers notified of suspected treason
The lawyer considers the ruling of the Obolonsky district court, which sentenced Yanukovych to 13 years in prison, is "exclusively of a political nature." According to Serdiuk, an appeal against the decision will be lodged with the Supreme Court as soon as possible.
"The decision of Kyiv's Court of Appeals shows that representatives of ex-President Petro Poroshenko still have an impact on the judicial system and court rulings. Their goal was to 'organize' Yanukovych's conviction, shifting responsibility for their crimes to him and, accordingly, to avoid their own punishment," Serdiuk.
The prosecutor's office on the recent verdict
The prosecutor in the case, Ruslan Kravchuk, told the RBC Ukraine news agency that the sentence delivered on the ex-president had come into force.
"The Kyiv Court of Appeals has just rejected the appeals filed by Yanukovych's defense team and kept the [previous] verdict unchanged. From that moment on, Yanukovych is officially considered convicted," he said.
Yanukovych's treason case in brief
Yanukovych is suspected of organizing persecution and murder of participants in mass protests in Kyiv and other cities of Ukraine on February 18-20, 2014, by means of abuse of power.
On January 24, 2019, Kyiv's Obolonsky district court considered Yanukovych's case in absentia and found him guilty of high treason and complicity in the conduct of an aggressive war. The former president was sentenced to 13 years in prison. At the same time, the court did not recognize the proven guilt of the ex-president in infringement of the territorial integrity of Ukraine.
Yanukovych did not attend hearings. He fled Ukraine for Russia in February 2014.
On May 4, 2020, Kyiv's Pechersky district court selected a preventive measure for Yanukovych in the form of detention as a suspect in criminal proceedings dated November 7, 2017 on the fact of the seizure of state power (Part 1 of Article 109 of the Criminal Code of Ukraine).
These criminal proceedings investigate the circumstances of the seizure of state power by Yanukovych in September-October 2010 by taking actions aimed at illegally increasing the scope of his powers as president through amendments to the Constitution. The Constitutional Court reinstated the Fundamental Law as amended in 1996, recognizing there was a violation of the procedure when the parliament introduced amendments to the Constitution on December 8, 2004. On February 22, 2014, the Verkhovna Rada reinstated the 2004 wording of the Constitution.