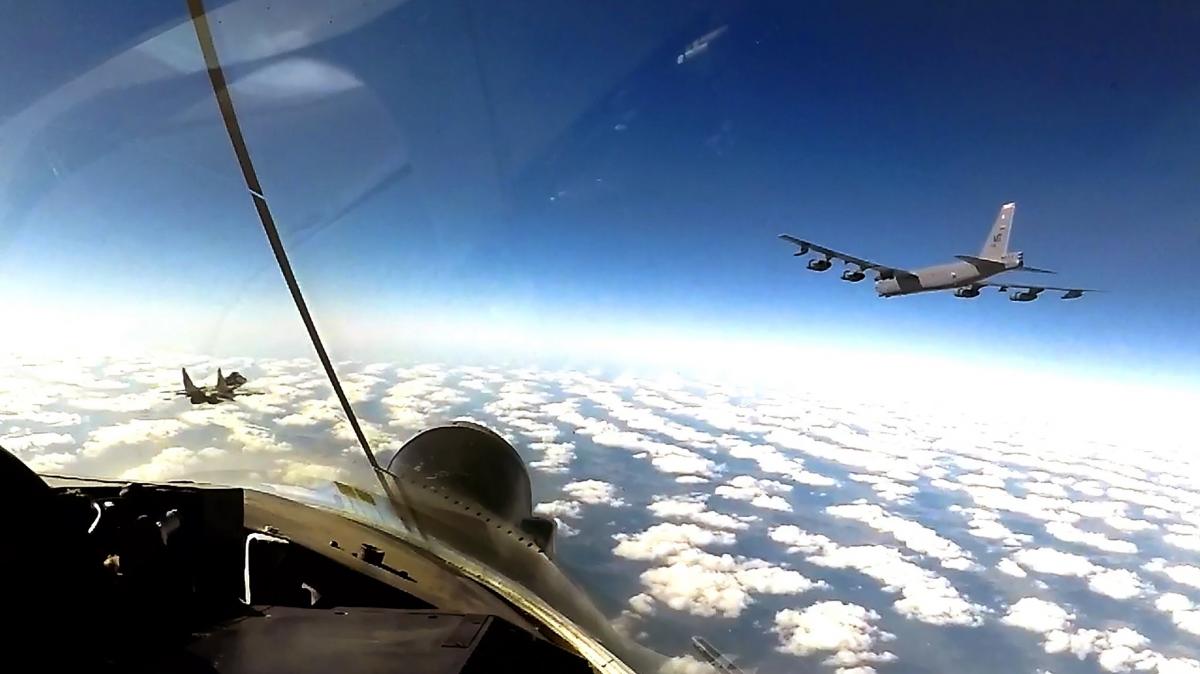 U.S. bombers over Ukraine / Photo from facebook.com/kpszsu
On September 14, accompanied by fighters of the Air Force of the Armed Forces of Ukraine, three strategic bombers of the U.S. Air Force B-52H were again in the Ukrainian airspace.
"Under the escort of Ukrainian fighters, the B-52 headed towards the Black Sea for a joint action with partner states in the field of collective security," Ukraine's Defense Ministry said on Facebook on September 14.
Read alsoTwo U.S. bombers fly over Ukraine in integration with Ukrainian fighter jets (Photo)
"Such patrols will be regular, as the B-52 missions in the skies of Ukraine are part of a long-planned deployment of six B-52s at Fairford Air Force Base of the Royal British Air Force," it said.
Such patrols will be regular / Photo from facebook.com/kpszsu
B-52 crews provide collective defense capabilities for the United States, NATO Allies and Partners, as well as strategic and operational capabilities to deter Russia.​
"American partners are consistent in their actions, supporting Ukraine, both on the diplomatic front and in the Ukrainian sky," it said.
U.S. B-52 over Ukraine / Photo from facebook.com/kpszsu
More related news reports