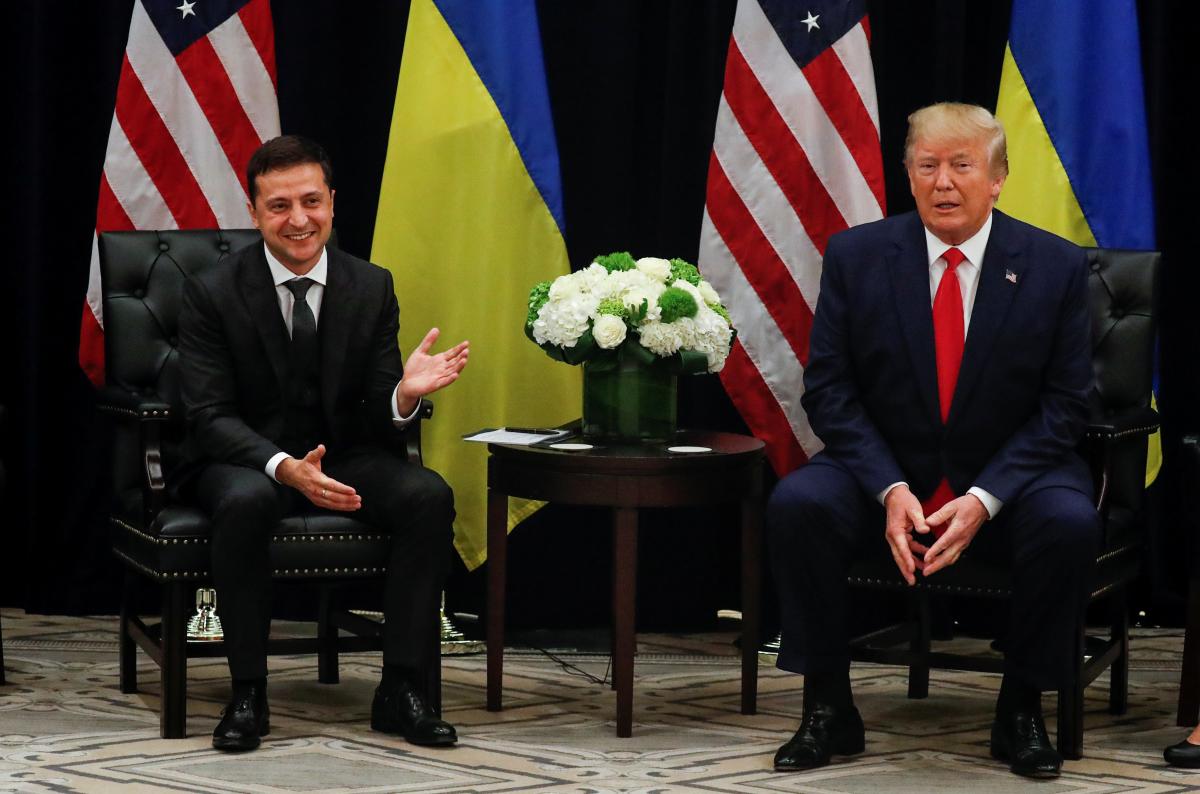 REUTERS
Ukrainian President Volodymyr Zelensky's visit to the United States may happen before the presidential elections in that country.
"This may happen before the elections, but the point is that we are working on a serious, well-prepared visit, it's not a visit for the sake of a visit," Ukrainian Ambassador to the U.S. Volodymyr Yelchenko told the RBC Ukraine news agency.
Read alsoZelensky calls on international community to assist Ukraine in rebuilding Donbas
According to him, it includes mandatory visits to two or more states. Preparations are underway to open a consulate general in Houston, Texas, and Zelensky may take part in a ribbon-cutting ceremony, he said.
"It could be a trip to California, as it has not been visited by any of the Ukrainian presidents. It could be a trip to the State of Washington, to Seattle, which has the most dynamically growing diaspora in the United States. According to our information, about 70,000 Ukrainians are now working in Seattle and in the nearby areas, and this is the number recorded over the past decade, this is a new diaspora," he said.
Also, according to the ambassador, trade agreements and investment deals should be prepared so that the parties could sign them. "We have several serious projects, they are in the pipeline," he added.