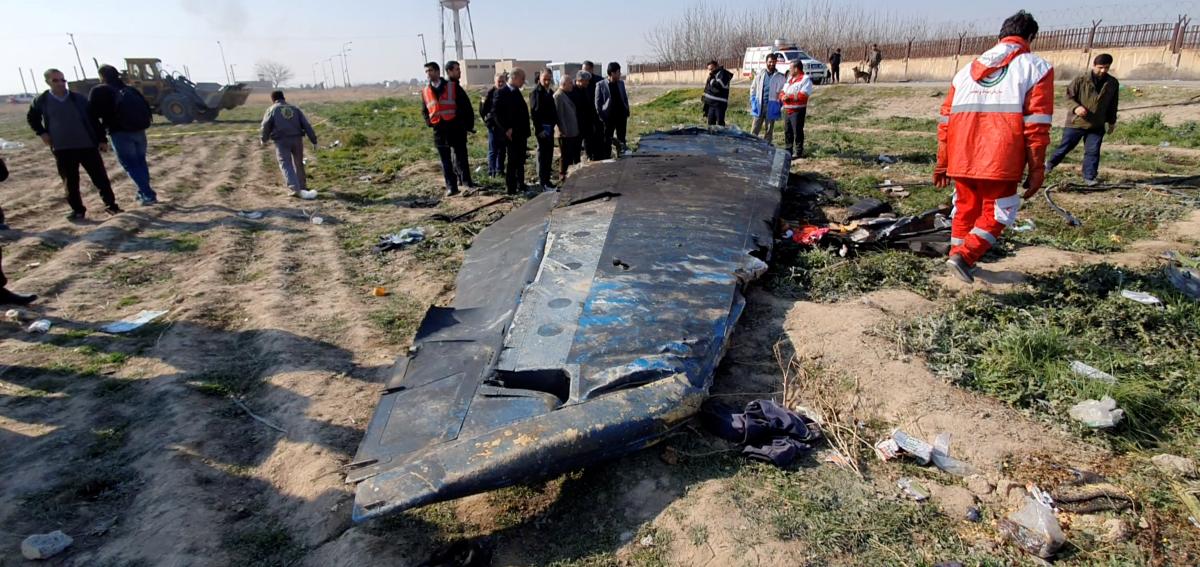 REUTERS
Ukrainian Foreign Minister Dmytro Kuleba has announced the outcome of negotiations with an Iranian delegation on the payment of compensation in the case of the Ukraine International Airlines (UIA) flight PS752 crash.
"The talks ended late last night. The talks lasted 11 hours. In general, they were constructive. We note the willingness of the Iranian delegation to resolve this issue. There is agreement and understanding that the most transparent and impartial technical investigation by Iran is needed. Yesterday, the delegations went through the entire range of issues and discussed everything in detail," he said during an online briefing on Friday, according to an UNIAN correspondent.
According to Kuleba, three main points of the outcome of the July 30 talks with the Iranian delegation could be outlined.
Read alsoReuters: Ukraine makes every effort to maximize compensation for downed plane – minister
"Result No. 1: Iran has joined the negotiation process to establish all the circumstances of the tragedy, bring all the perpetrators to justice and pay all necessary compensations. The process has begun. Unfortunately, only now, many months after the tragedy," the minister said.
"No. 2: Iran has agreed to fulfill all its obligations under international aviation conventions to which it is a party. This means we can build the relevant work constructively, and I hope the Iranian side will adhere to this position throughout all rounds of negotiations," he said.
According to Kuleba, result No.3 is that it was agreed with Iran how to structure the further process of negotiations.
"It will be held at several levels. Investigators, technical experts, lawyers will speak to determine all the circumstances and all legal and technical nuances of this situation, and it will be possible to calculate the amount of damage based on this information," the official said.
So far, there is no answer to a question about the amount of compensation, he said.
"The necessary moment has not yet come for this. The amount is not plucked out of the air, not pulled out of a hat – it is the result of all the factors taken into account," Kuleba added.
UNIAN memo. Iranian forces say they downed the Ukraine International Airlines Boeing 737 jet after mistaking it for a missile at a time when tensions with the United States had risen. All 176 people on board – including 57 Canadians – were killed.
President Volodymyr Zelensky said in February that Ukraine was not satisfied with the size of compensation Iran had offered to families of Ukrainians killed in the incident.
An international team has started examining the flight recorders from the plane.
A senior Ukrainian diplomat said last week that the transcript from the black boxes showed there had been illegal interference with the plane.