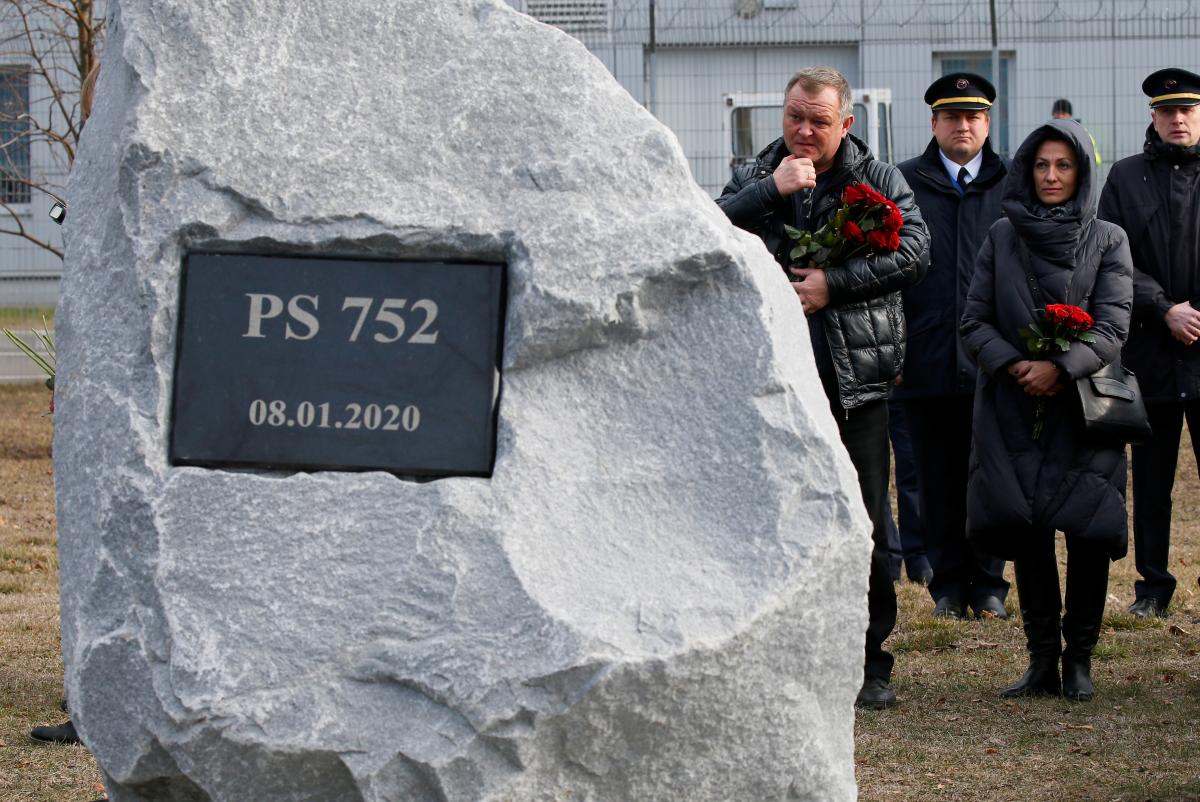 REUTERS
Canada, Afghanistan, the United Kingdom, and Sweden have backed the initiative of Ukraine to sign a memorandum on negotiations with Iran on compensation for the downing of a passenger plane operated by Ukraine International Airlines.
That's according to the press service of the Ministry of Foreign Affairs.
Today, the countries of the PS752 Flight Victim Assistance Coordination Group, which includes Ukraine, Canada, Afghanistan, the United Kingdom, and Sweden, have signed a Memorandum of Understanding in cooperation at the compensation negotiations with the Islamic Republic of Iran, the report says.
It was Ukraine's idea to ​​sign the Memo.
Foreign Minister Dmytro Kuleba said: "I'm glad that the group members supported our initiative. This is important because now we have formalized a common approach in interstate negotiations to hold Iran accountable for the plane downing."
The minister said that the five states will act as a united front and help each other as a group of countries that have been affected.
Read alsoPS752 downing: Zelensky says Ukraine to seek justice in international courts
"Ukraine will be the voice of this group. The document defines our state as a speaker, which means that it is Ukraine that will negotiate with Iran on behalf of the Group... Iran will bear all responsibility and pay for what they have done. Justice will prevail, no matter how long it takes," Kuleba emphasized.
UNIAN memo. Kyiv-bound Ukraine International Airlines (UIA) flight PS752 crashed shortly after takeoff from Tehran's Imam Khomeini International Airport in the early hours of January 8. It was carrying 167 passengers and nine crew members on board. Two passengers and the crew members were Ukrainians. There were also 82 citizens of Iran, 63 citizens of Canada, 10 citizens of Sweden, four citizens of Afghanistan, three citizens of Germany and the United Kingdom each. There were no survivors.
On January 11, Iranian President Hassan Rouhani officially admitted that the Ukrainian airliner had been shot down by accident as a result of a "human error" and that those responsible would be held accountable. Member countries of the International Coordination and Response Group for Flight PS752 Victims have repeatedly demanded that Iran hand over "black boxes" of the plane to the group.
Read alsoPS752 downing: Ukraine releases intercepted tower communications proving Iran was aware of missile launch all along
On June 7, Ukrainian Deputy Foreign Minister Yevhen Enin said that Iran had still not responded to Ukraine's note on settling all issues related to the UIA flight PS752 case.