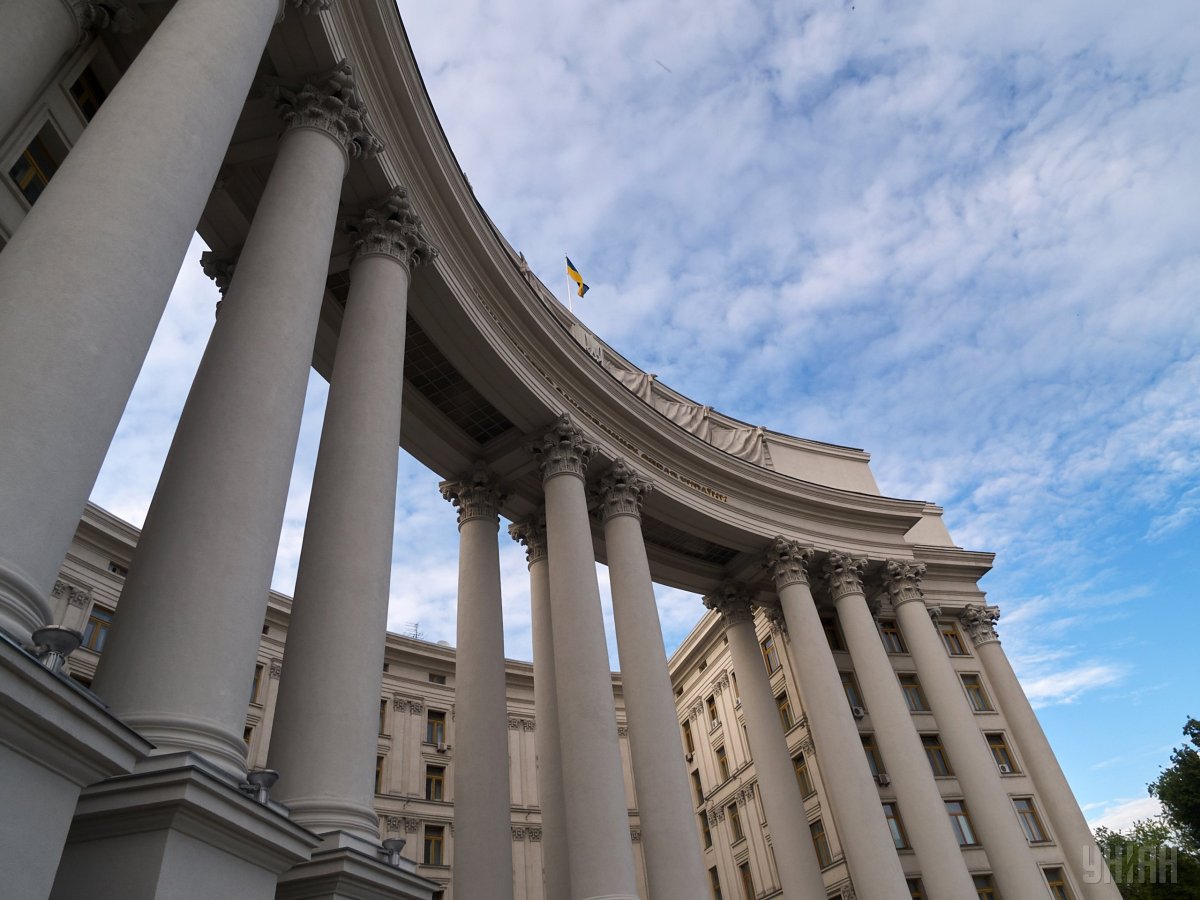 Consultations will be held with the ambassador / Photo from UNIAN
Ukraine's Foreign Minister Dmytro Kuleba has announced a decision has been made to recall the Ukrainian Ambassador to Belarus for consultations in Kyiv.
"I've decided to recall Ambassador of Ukraine to Belarus Ihor Kyzym for consultations in Kyiv to assess the prospects of Belarusian-Ukrainian relations in the new reality, to develop appropriate decisions taking into account the entire range of factors. This is solely because of Minsk's unacceptable actions," Kuleba said in a statement on the ministry's website.
Read alsoLukashenko says ready to share powers, but "not under pressure"
Recent developments in Belarus in brief
On August 9, presidential elections were held in Belarus.
The country's Central Election Commission announced the final election results. In particular, 80.1% of voters supported incumbent President Alexander Lukashenko, 10.1% voted for Svetlana Tikhanovskaya, 1.67% for Anna Kanopatskaya, 1.2% for Andrey Dmitriev, and 1.14% for Sergei Cherechnya. Some 4.59% voted against all candidates.
Thousands of residents of Belarus who disagreed with the results of the presidential elections in that country took to the streets to join protest rallies, which was followed by clashes with riot police.
Belarus' Ministry of Internal Affairs said about 7,000 protesters had been detained in different cities since August 9. On the evening of August 13, the authorities started to release detainees.
Lukashenko has repeatedly warned against meddling in Belarus' domestic affairs. He had phone calls with his Russian counterpart Vladimir Putin. As a result, the Kremlin assured it was ready to provide "assistance in solving the problems" in Belarus.
On August 14, the European Union announced it did not recognize the outcome of the presidential elections in Belarus and said work had begun to introduce sanctions over electoral fraud and violence against protesters.
The European Parliament declared Lukashenko persona non grata.