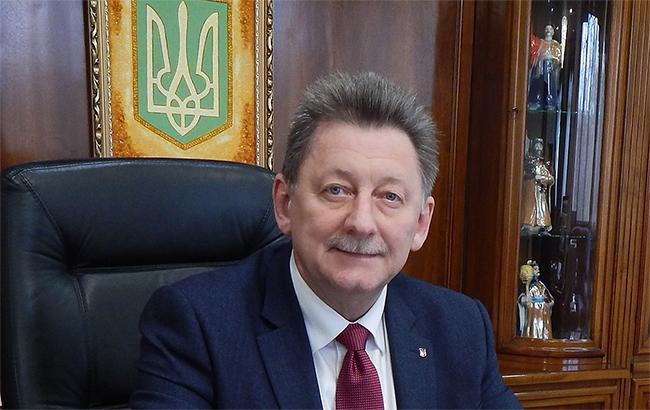 belarus.mfa.gov.ua
Ambassador of Ukraine to Belarus, Ihor Kyzym, said his car was subjected by inspection by Belarusian border guards on his way from Ukraine to Belarus following consultations in Kyiv.
"Last weekend I crossed the Ukrainian-Belarusian border and returned to my duties," Kyzym told TUT.by. "I must say that my entry into Belarus was, to put it mildly, not too friendly, as it started off with a provocation, as I see it."
My personal car, which I drove as I was returning, was inspected by Belarusian border guards in violation of international law on diplomatic relations and certainly not in the spirit of our friendly bilateral relations. At the same time, no explanations were provided by the head of the border unit," Kyzym said.
"But most importantly," he added, "I can't figure out what they sought to find in the trunk of my car? I don't want to exaggerate, but probably a bunch of weapons or, maybe, a militant in full gear. In any case, the incident was unpleasant for me. And as I understand it, the head of the Novaya Guta checkpoint was instructed to do so."
The envoy added that the embassy had sent a relevant note to the Belarusian Foreign Ministry
Article 50 of the Vienna Convention on Consular Relations of 1963 says:
Personal baggage accompanying consular officers and members of their families forming part of their households shall be exempt from inspection. It may be inspected only if there is serious reason to believe that it contains articles other than those referred to in subparagraph of paragraph 1 of this article, or articles the import or export of which is prohibited by the laws and regulations of the receiving State or which are subject to its quarantine laws and regulations. Such inspection shall be carried out in the presence of the consular officer or member of his family concerned.
Ukraine-Belarus diplomatic row: background
On August 17, Ukraine's Foreign Ministry summoned the ambassador to Belarus for consultations.
Foreign Minister Dmytro Kuleba said Ukraine had put on freeze diplomatic relations with Belarus following allegations, voiced by Alexander Lukashenko, of Ukraine's "meddling" in Belarus' affairs, as well as the move by Minsk to hand over to Russia a group of Wagner PMC mercenaries in defiance of Ukraine's pleas for extradition.
On September 7, the ambassador returned to Minsk.