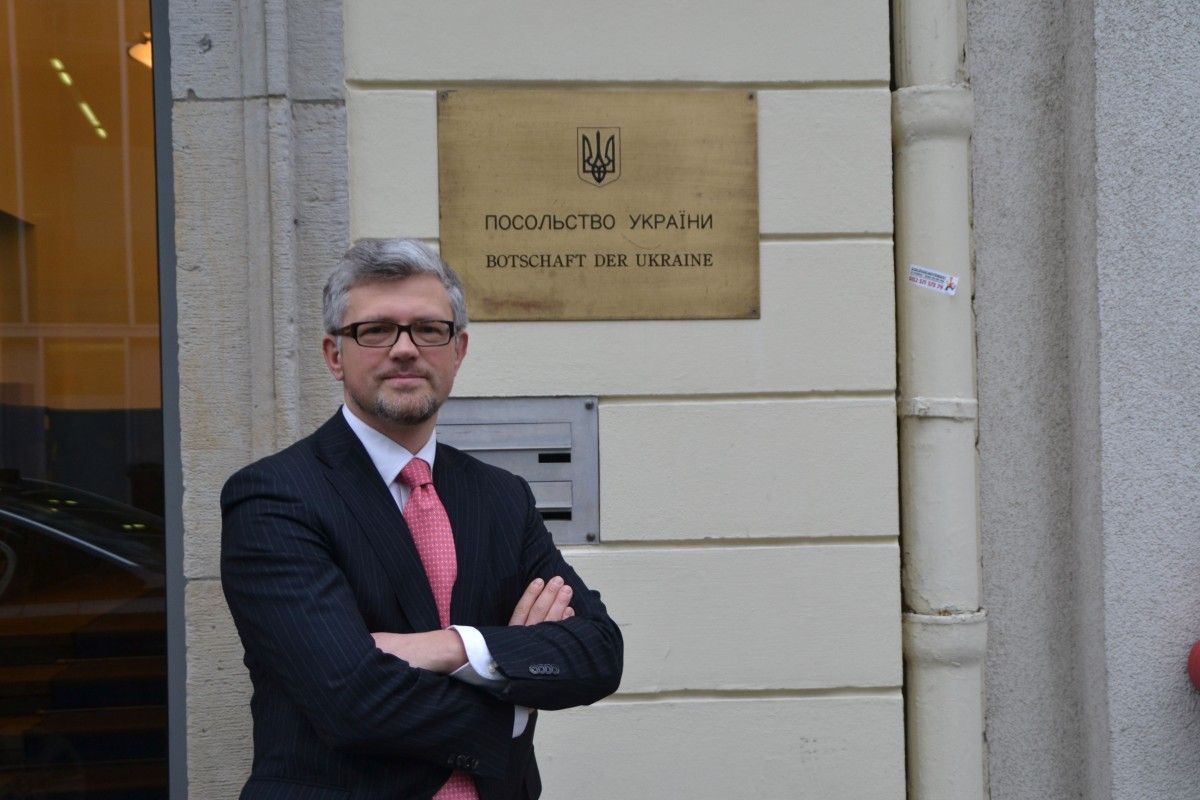 germany.mfa.gov.ua
Ambassador of Ukraine to Germany Andrij Melnyk refused Berlin mayor's invitation to mark the end of World War 2 in Europe alongside the head of the Russian embassy.
A few weeks ago, three ambassadors received an invitation from the mayor of Berlin, Michael Müller. Together with representatives of Russia, Ukraine and Belarus, on May 2, he sought to lay wreaths in the Berlin-Tempelhof area in honor of the end of World War 2, Europeiska Pravda reports with reference to Tagesspiegel.
"First of all, the event is about a commemoration of Russian, Ukrainian and Belarusian soldiers of the Red Army," Berlin mayor's office stated.
However, the ambassador of Ukraine said he would not participate in the event.
Melnyk told Tagesspiel he was grateful for the invitation: "This is recognition of the undeniable contribution of the Ukrainian people to the liberation of Europe from the Nazi regime."
The ambassador emphasized that the memory of the victims of war is his moral duty. However, he had to refrain from participating in the event on May 2.
"Not even in my worst nightmare could I imagine laying wreaths alongside a representative of the country that has for more than six years been cynically waging a bloody war in eastern Ukraine," Melnyk said, asking the city hall for understanding.
Read alsoPutin has "no other choice but to withdraw from eastern Ukraine and Crimea" – Ukraine's foreign minister
"In defiance of international law, Russia has annexed the Crimean peninsula and occupied a large part of Donbas," the Ukrainian ambassador stressed, according to MFA Ukraine. The "hostile policy of the Kremlin leader has generated the alienation between Ukrainians and Russians that could never have been imagined. "Therefore, joint commemoration is impossible," he said, adding, "It's a shame that the Mayor obviously misses all of these shocking facts."
"We, the Ukrainians, would like to see a more tactful approach, more understanding and empathy." the diplomat noted.
Seventy-five years after the end of World War 2, the diplomat says "blind spots" are still there in the German culture of remembrance, especially with regard to the annihilation of Ukrainians during the war. The ambassador notes it is a shame that Berlin has not yet erected a monument to commemorate the Ukrainian victims of Nazism.
"Therefore, I appeal to the Bundestag and the Berlin Senate to establish a Memorial to the Ukrainian victims of the Nazis in a prominent location in the center of the federal capital," Melnyk said.