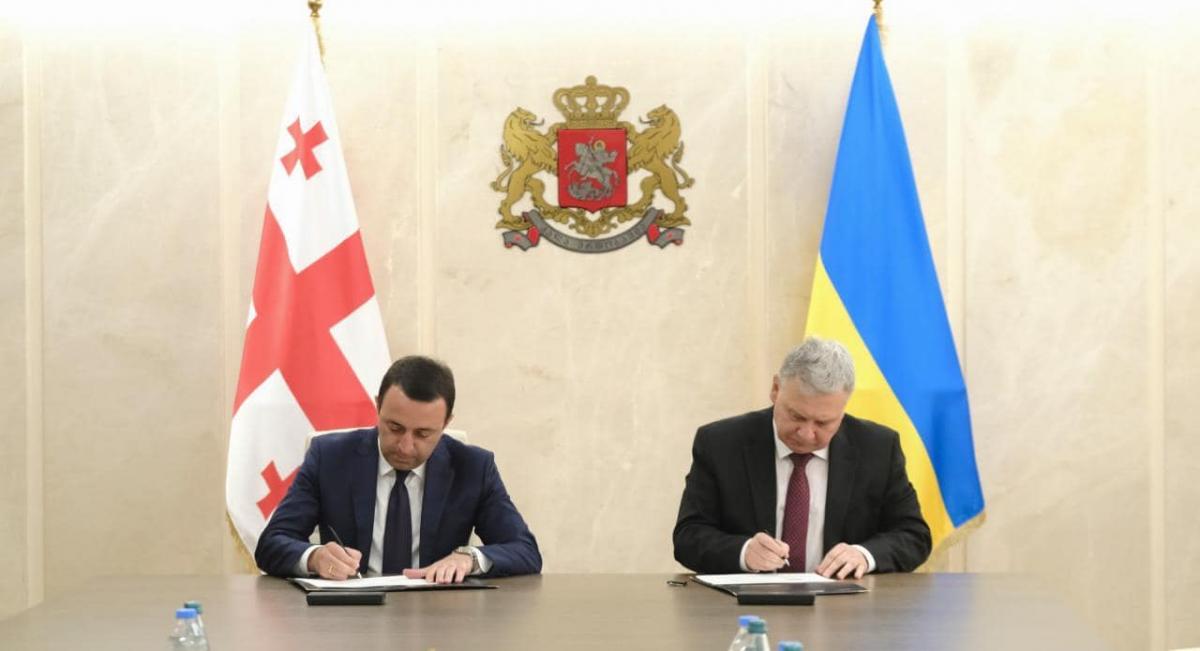 mil.gov.ua
The ministries of defense of Ukraine and Georgia have signed a Program of Cooperation.
On August 19, the delegation of Ukraine's Defense Ministry started an official visit to Georgia. During the visit, Ukrainian Defense Minister Andrii Taran held a meeting with his Georgian counterpart Irakli Garibashvili, as reported on the Ukrainian defense ministry's website.
During the event, defense chiefs discussed a number of relevant issues of mutual interest, including the security situation in Ukraine, Georgia, and the Azov and Black Sea regions, measures to combat COVID-19 spread among the military, as well as developing cooperation in the NATO-Georgia-Ukraine format.
The ministers focused on the progress of defense reform implementation. The Ukrainian delegation was briefed on Georgia's plans toward developing and building up their Defense Forces, also sharing own experience of transforming the Army while repealing Russian aggression.
Read alsoNATO-funded disposal of obsolete ammo resumes in UkraineThe parties discussed priorities of bilateral defense cooperation in the areas of strategic communications, cyber defense, military-technical sphere, joint participation in exercises, and implementation of NATO standards.
"The agreements reached will help strengthen defense capabilities of our countries, increase operational and combat capabilities of the Armed Forces of Ukraine and the Defense Forces of Georgia, which will in general guarantee peace and prosperity to our people," Taran said.
During the visit, the Ukrainian delegation laid a wreath at the Memorial to the Heroes Who Died for the Unity of Georgia, and visited the occupation line in Tskhinvali region.