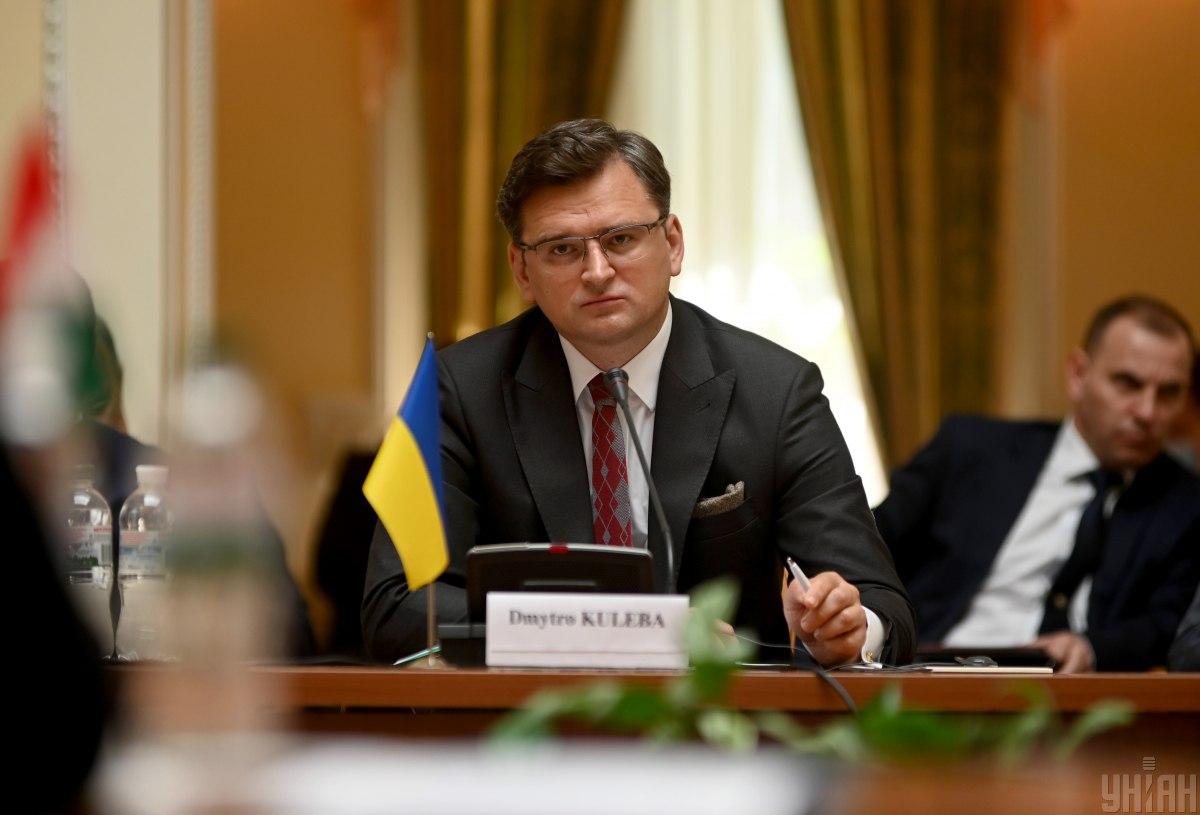 Photo from UNIAN
Foreign Minister Dmytro Kuleba believes that Ukraine should strengthen its authority and influence not only in well-known countries.
The comment came during the opening of the International Online Forum of Cultural Diplomacy, an UNIAN correspondent reports.
The Minister recalled that an institutional base for cultural diplomacy has been formed in Ukraine – the Ukrainian Institute has been created to promote the country's image abroad, a key institution for moderating the country's cultural diplomacy.
According to him, "new meanings and narratives" should be promoted about Ukraine and new bright projects should be implemented "to surprise the world".
"I set the task before the Ministry of Foreign Affairs not to be confined exclusively to countries well known and understandable to us. Of course, I immediately want to do something in Paris, do something in Warsaw, fly to New York. These are all clear and correct steps, but the world is much wider, and Ukraine's interests are much broader. Therefore, when we talk about cultural diplomacy, we must open up new geographic horizons and countries where we need to strengthen our positions with soft power tools," Kuleba stressed.
As the minister said, different countries have different attitudes towards Ukraine, and therefore it is necessary to purposefully search for individual ways to increase Ukrainian presence and influence in each foreign state.
"Even in Europe, the attitude in Poland and Hungary is somewhat different, not to mention, for example, Poland and France. China, the United States, Latin American countries, African countries, Asian countries - they all have their own specifics," he said...
Read alsoKuleba: EU not discussing option to ease quarantine-related entry rules for UkrainiansThe minister also noted that the pandemic and crisis it caused remain a problem, but on the other hand, new opportunities are opening up.
"It is easy to assume that in 2021 we will have to rely on online tools to implement projects for at least most of the year, but I urge to look at the online domain, in principle, as a separate segment where we must deploy full-fledged activities," he said Kuleba.
At the same time, the foreign minister expressed his conviction that there is no such thing as "cheap foreign policy" and "there is no cheap cultural diplomacy."
"We will finance something from the budget, and we would very much like this budget to grow each year, and to see institutions, and above all the Ukrainian Institute, effectively manage it and show that we are really spending money with benefit," said Kuleba.
He also noted that it is necessary to attract businesses, first of all exporters, who are interested in entering the markets of specific countries. In this regard, the head of Ukrainian diplomacy said that one of the priorities should be to develop the formats of interaction between the authorities and Ukrainian businesses in this regard.