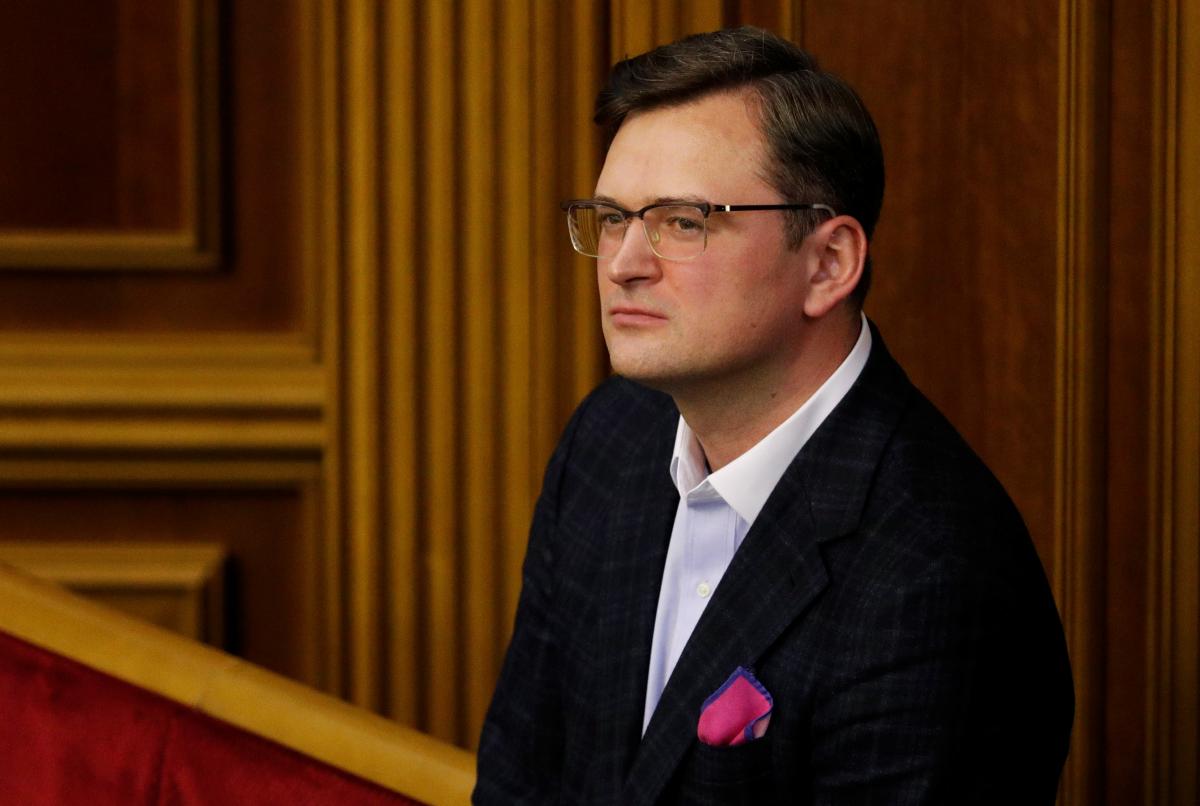 REUTERS
Ukrainian Foreign Minister Dmytro Kuleba speaks out in favor of regular meetings of the Normandy Four foreign ministers (Ukraine, Russia, Germany and France).
"They shouldn't only be held like Easter celebrations, that is, once a year and in three versions of different [religious] calendars. This should be regular communication," he told an online briefing on April 28, as reported by an UNIAN correspondent.
"[We suggest that] the logic be restored that was originally set in 2014 and has been embedded in the institutional arrangement to end the Russian aggression against Ukraine. So there is the Normandy format at the level of leaders [of the Normandy Four], who take fundamental strategic decisions. There is also a format of foreign ministers, who must regularly evaluate the dynamics of the process and give the appropriate impetus or make relevant adjustments. Moreover, there's a mechanism of foreign policy advisers who are also in contact and generate certain decisions. And yet, there's a mechanism of the Trilateral Contact Group [TCG on Donbas settlement], which is directly engaged in the final coordination of decisions, working out all the details and ensuring their implementation," he said.
Read alsoUkraine's FM Kuleba reveals agenda of Normandy Four foreign ministers video summit on April 30
According to Kuleba, the TCG meetings and contacts of foreign policy advisers of the Normandy Four leaders are regular, while those between foreign ministers from a certain point have become sporadic, which is wrong, the top diplomat believes.
"We need to restore the integrity of the whole mechanism so that all elements could work at maximum capacity to establish peace in Ukraine and stop the occupation of our territories," he stressed.
"I'd like us to come up with such a format where a closer operational link is established between the TCG and the four ministers, so that the TGG informs the ministers of its meetings, their results, and decisions reached. This will allow ministers to respond more quickly to the dynamics of developments and, accordingly, to push the process forward," he said.
The minister believes that the restoration of a holistic Normandy mechanism with all its components is an important element toward achieving peace in Ukraine.
As UNIAN reported earlier, the so-called Normandy format meeting, which will be held via video link with the participation of the Normandy Four foreign ministers, was scheduled for April 30.