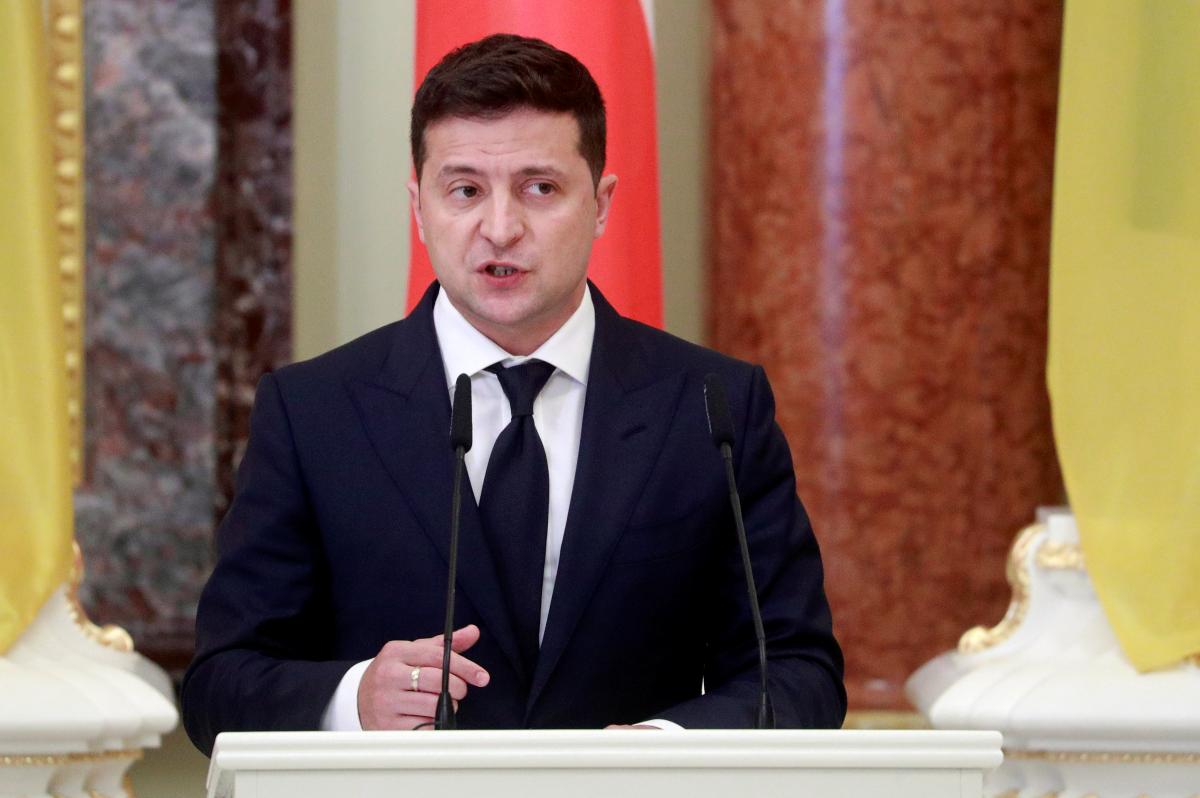 REUTERS
Ukraine should become a member of the European Union and an equal participant in the community of European states, President Volodymyr Zelensky said in a joint interview with his Polish counterpart Andrzej Duda.
"For me, the most important thing is that Ukraine be not only a member of the EU, it's important for me that Ukraine be an equal member. I want Ukraine to be invited to the EU. We want to be at this table of negotiations and values ​​at the same level and with the same status. This is important. And to this end, we are doing everything to be equal partners," Zelensky said, according to the President's Office.
The president recalled that in order to acquire membership in the European Union, countries must fulfill a number of conditions.
"Politicians – both Ukrainian and European ones – say that the path to the EU is a two-way path, to meet each other halfway. But no one says that there are many lanes on that path: a country has to do a lot to become an EU member. This is about an independent anti-corruption policy, an attractive investment climate, and, by the way, the infrastructure that we are actively building up," the president said.
Zelensky stressed that mentally, Ukrainians are Europeans.
Read alsoZelensky: Ukraine going toward NATOHe recalled that at one time there had been many disputes regarding the accession to the EU of countries such as Poland, Romania, Slovakia, and now they are EU members. "We are now seeing the result," Zelensky said.
In turn, Andrzej Duda noted that Poland had always supported Ukraine's European aspirations.
"Ukraine has always been in Europe, and the issue of EU membership is a political issue, and this requires changes and many reforms that must be implemented in Ukraine," he said.
The Polish president noted that he always stood on the position that states that seek to join the EU should have the prospect of accession – the EU's doors should remain open.
Ukraine-EU: Other reports