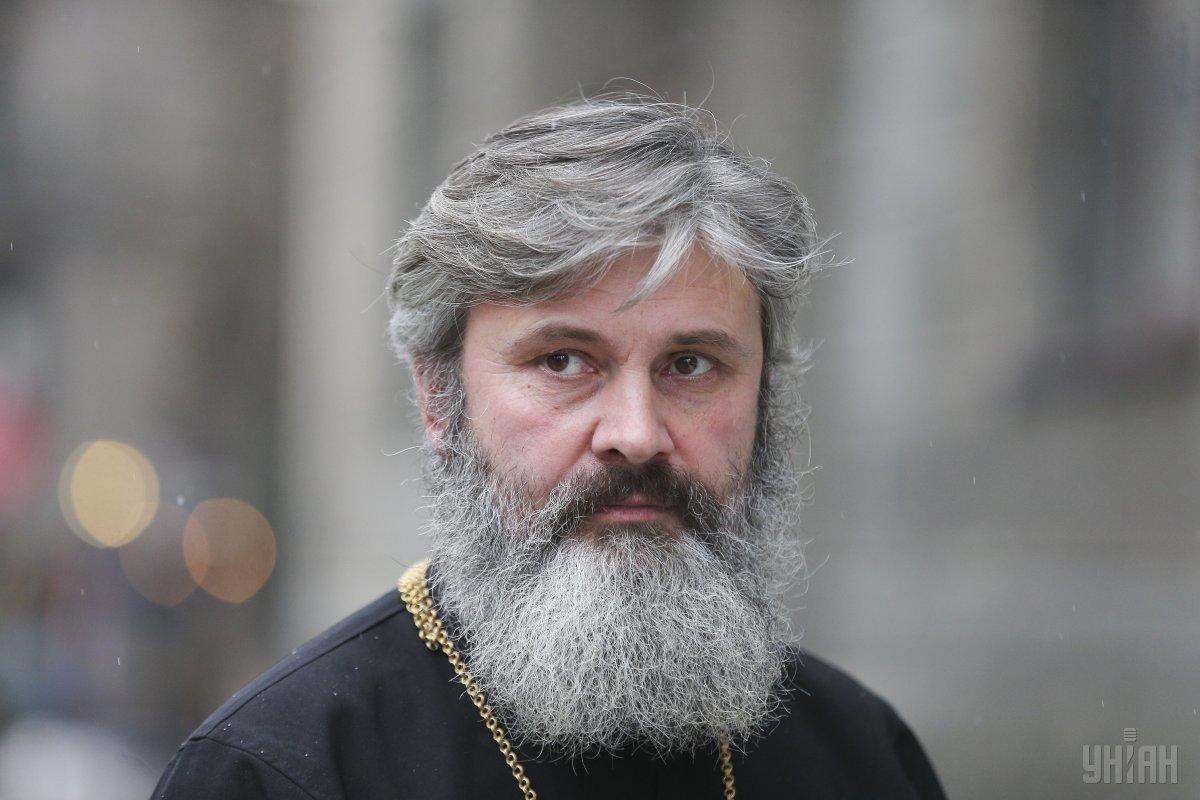 Photo from UNIAN
A week after Archbishop Klyment was threatened with criminal prosecution if he did not demolish a Ukrainian Orthodox chapel in Yevpatoria, Russia's Supreme Court has taken a decision which places in jeopardy the very existence of the Orthodox Church of Ukraine in the occupied Crimea. 
On August 4, 2020, the Supreme Court refused to reconsider the judgment to evict the congregation of the Orthodox Church of Ukraine from the Cathedral of St Vladimir and Olga in Simferopol, which Russia has been trying to take over since its invasion and annexation in 2014, according to Kharkiv Human Rights Protection Group.
Serhiy Zayets, the lawyer representing the Ukrainian Orthodox congregation says it is time to sound the alarm. The Supreme Court's move, he believes, "essentially means the total dissolution of the Ukrainian Orthodox community in Crimea. This is not formally genocide, but it borders on it. Russia is destroying yet another Ukrainian religious and cultural group and is continuing to purge Crimea of all that's Ukrainian".
Archbishop Klyment has long warned of the dangers and implication of Russia allowing to destroy the Ukrainian Orthodox Church in Crimea. In December last year, the warning was stark: "If there is no Diocese and no Cathedral (of Saints Vladimir and Olga), it won't be possible to speak of anything Ukrainian having been preserved in Crimea."
With Russia systematically trying to eliminate any Ukraine-associated elements from occupied Crimea, Klyment recently spoke of the Church having become the only island of Ukrainian identity and spirituality on the occupied peninsula. 
Read alsoUN Human Rights Committee again demands that Russia roll back eviction of Ukrainian church from temple in occupied Simferopol
It is this Ukrainian identity which Russia has sought to eliminate. It is, however, likely that the Church and its Archbishop were also viewed as "the enemy" due to their openly pro-Ukrainian position and to the public statement from the Church on March 11, 2014, condemning Russian occupation of Crimea.
During the first year after Russia's invasion, 38 of the 46 parishes under what was then still the Kyiv Patriarchate ceased to exist. In at least three cases, churches were seized by the occupation regime:  in Sevastopol; Simferopol, and the village of Perevalne.
Although western countries reacted very weakly to Russia's invasion, Moscow probably feared a more active reaction to open persecution of the Ukrainian Orthodox Church, and instead used so-called "reregistration" under Russian legislation as a weapon, and set about physically withdrawing the Church's property.
Read alsoRussian security agencies using religion as tool to meddle in Ukraine – intelligence chief
Reaction from both Kyiv and the international community is absolutely vital, the human rights watchdog says. Russia has already demonstrated its willingness to harass and even detain the Archbishop.  If Moscow does not encounter real resistance from the West, the next step will almost certainly be persecution of the Archbishop and Ukrainian members of the Church, the report concludes.