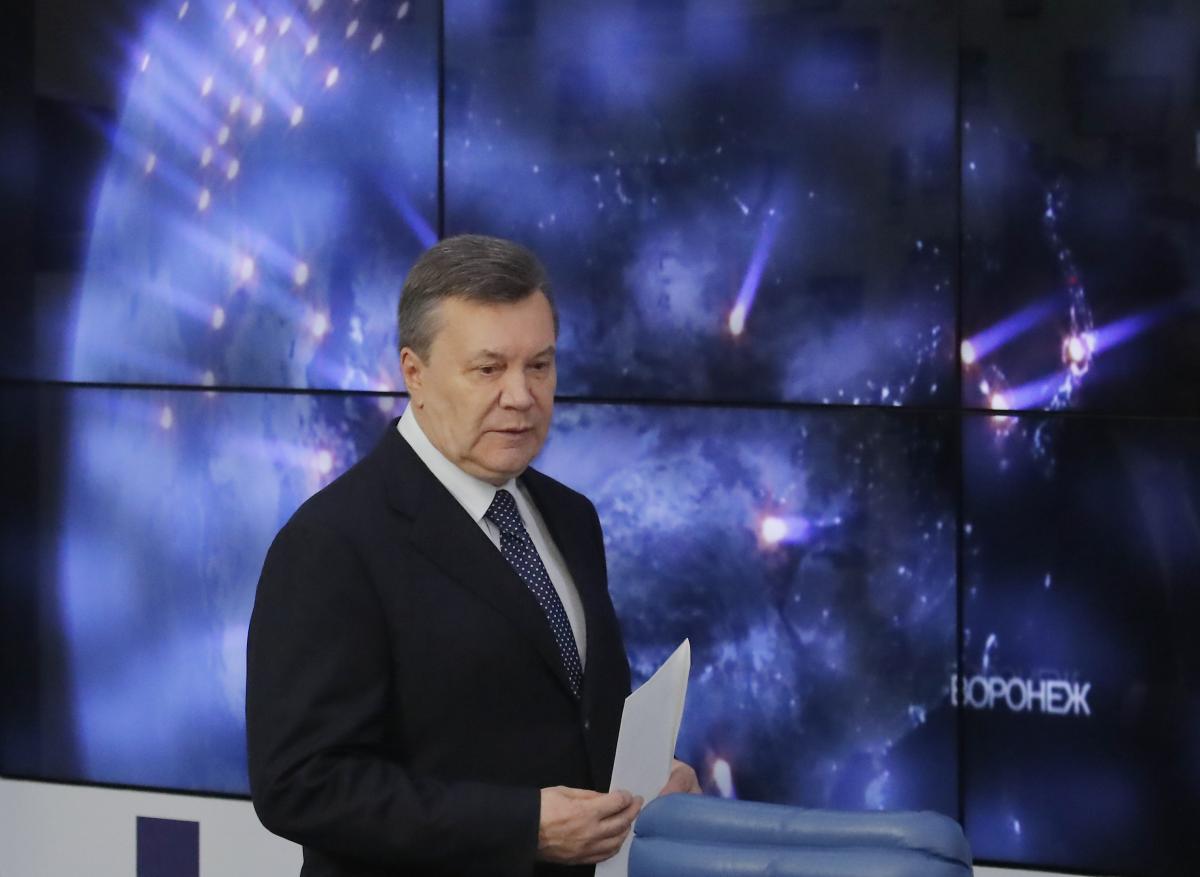 Yanukovych is currently hiding in Russia / REUTERS
Kyiv's Pechersky district court has satisfied the Ukrainian prosecutors' motion to arrest ex-President of Ukraine Viktor Yanukovych without the right to bail.
Judge Oleksiy Sokolov read out the court's ruling at a meeting on May 12, according to a UNIAN correspondent.
Read alsoNYT journalists reveal who paid Tymoshenko "compensation for political repression"
"The motion should be satisfied by applying … a preventive measure against the suspect, Viktor F. Yanukovych, in the form of arrest," the judge said.
The former president is suspected of abuse of power by organizing prosecution and mass killings of protesters in Kyiv and other Ukrainian cities on February 18-20, 2014.
In particular, the charges against him were brought under Part 3 of Article 28 (committing a crime by a group of persons or a criminal organization by prior conspiracy); Part 2 of Article 115 (the intentional killing of two or more persons in a manner dangerous to many persons, by prior conspiracy as part of an organized group); Article 340 (unlawful obstruction of the organization or holding of meetings, rallies, demonstrations); Part 3 of Article 365 (abuse of power or official authority); Part 2 of Article 121 (intentional grievous bodily harm).
As UNIAN reported earlier, Kyiv's Obolonsky district court on January 24, 2019, used the in-absentia procedure to find Yanukovych guilty of treason and complicity in an aggressive war and sentenced him to 13 years in prison. However, the court did not recognize the ex-president's proven guilt in an encroachment on the territorial integrity of Ukraine. Yanukovych was not present at the trial. After fleeing Ukraine in February 2014, he has been living in Russia. The ex-president is also a figure in several other cases.
On May 4, 2020, Kyiv's Pechersky district court selected a preventive measure for Yanukovych in the form of detention in criminal proceedings dated November 7, 2017, where he is accused of the usurpation of power (Part 1 of Article 109 of the Criminal Code of Ukraine). This criminal case concerns the circumstances of Yanukovych's seizure of state power in September-October 2010 by taking actions aimed at illegally increasing the scope of his power as president of Ukraine. At that time, the Constitutional Court reenacted the country's 1996 Constitution by recognizing that the Verkhovna Rada violated the procedure when introducing amendments to the Constitution on December 8, 2004, which considerably weakened the president's power.
On February 22, 2014, the Verkhovna Rada by its resolution reinstated the 2004 amendments to the Constitution.