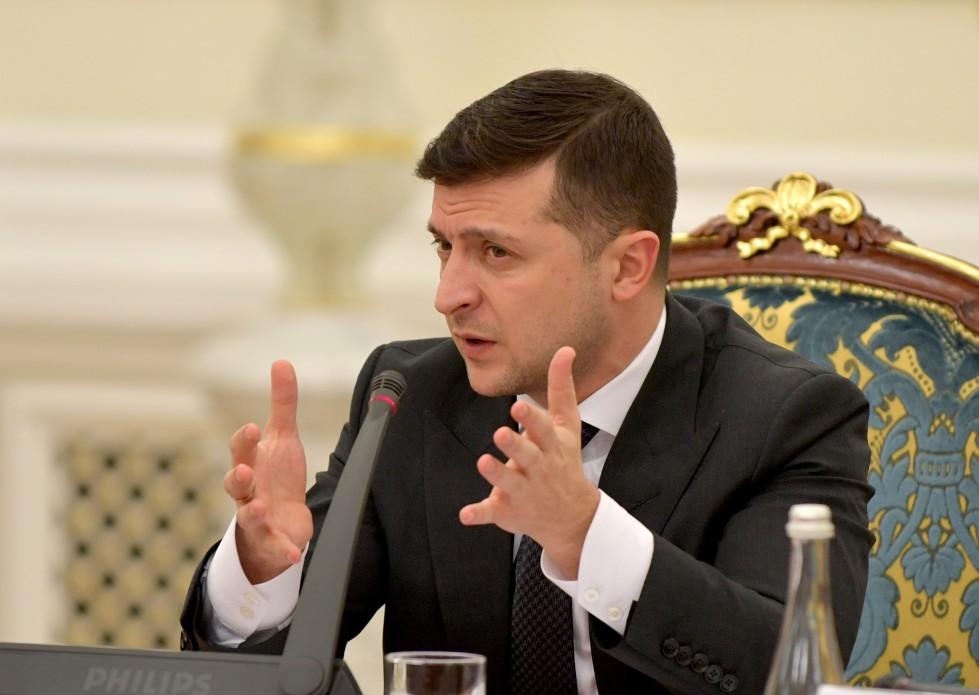 president.gov.ua
President of Ukraine Volodymyr Zelensky believes there are too many law enforcement agencies in Ukraine, advocating their reboot to ensure actual result of their efforts.
That's according to a documentary titled "The Year of President Zelensky", which was broadcast by leading Ukrainian TV channels.
"Our citizens need to figure out what they want because some say: 'Where are the arrests?' And I really want this, and it will definitely be the case, but when I start calling up our law enforcement, asking them about the result, others say: 'You're president – this is beyond your authority, you can't call up law enforcers.' I say: 'Ok, law enforcement, there's no 'telephone law', please go and do your job.' Then another part of our citizens says: 'How are they doing their job if there's no result, no arrests?' So what do they want more: arrests or president's influence?" he said.
Read alsoZelensky positive to put end to war in Donbas within his cadence
Zelensky assured that there is no influence of the president as to who should be "imprisoned" and who "shouldn't be touched".
"But calling and asking about the result on a weekly basis – I'm sure that there should be such an influence, I'm sure that it's precisely the kind of presidential control that people want to see," he said.
"Why do we need so many law enforcement agencies? This was made to blur responsibility ... When we reboot all law enforcement agencies, I'm sure that the government will go as far as reducing the number of these law enforcement responsibilities in our country so that you know that there are three people [law enforcement chiefs] sitting in front of you and they are fully responsible for fighting crime, making sure that all bribe-takers, mob kings, and gangsters go to prison," Zelensky said.