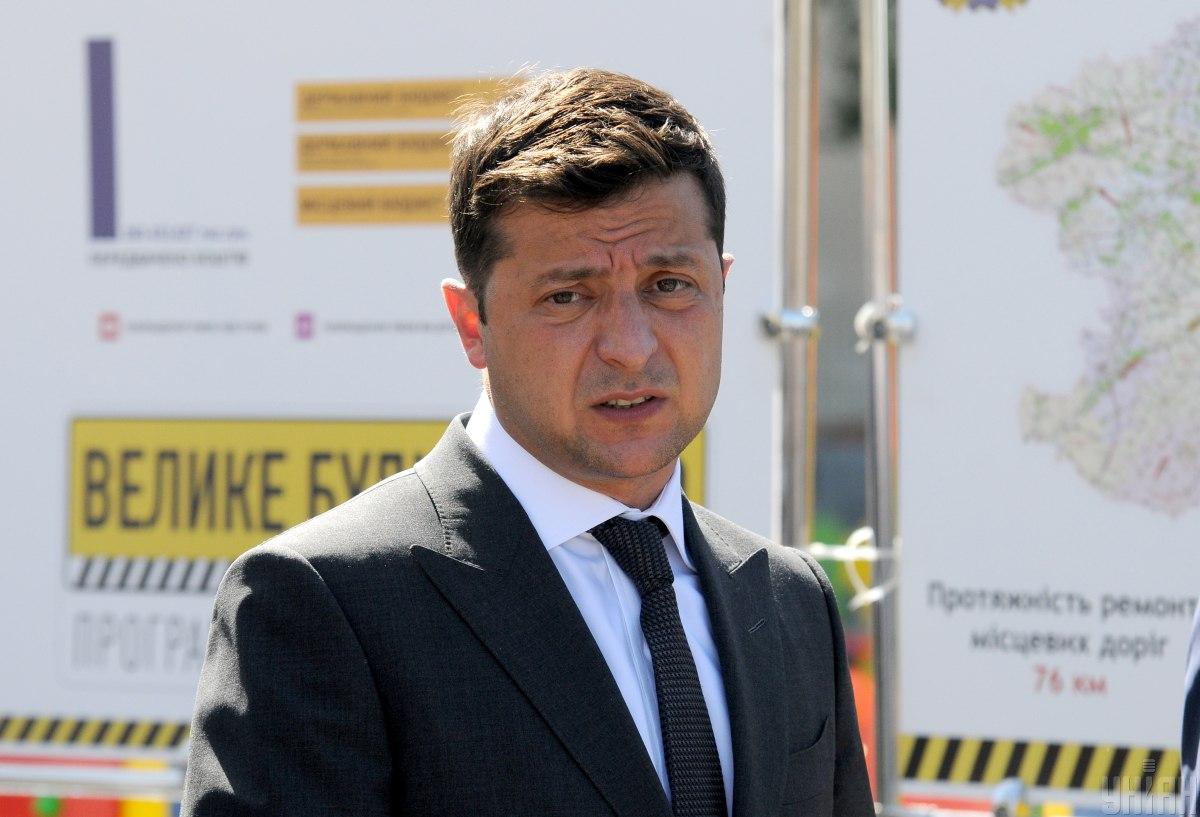 Photo from UNIAN, Andriy Marienko
Ukrainian President Volodymyr Zelensky has commented on a bribery investigation targeting MP with the Servant of the People parliamentary faction Oleksandr Yurchenko.
"It's simple, right? We've publicly agreed on this. That there will no longer be any of that traditional 'if you get the post, you can put a little into your pocket, the country won't become poorer.' Maybe someone didn't hear? So let's do this one more time. Every official, minister, and lawmaker must carve a simple truth somewhere on their body in capital letters: if you steal, you go to jail, if you take a bribe, you go to jail. There can be no exemptions to this rule – to anyone in our country. There are no more 'protectionism racketeering' or [illegal] administrative opportunities," Zelensky wrote on Facebook.
Read alsoAnti-graft court rules to detain aide to lawmaker in bribery case, bail set at US$35,660According to the president, the classical political and business system has been built in Ukraine for a very long time precisely on such cynical exemptions, namely so that "the right people" could seal their dealings. Every Ukrainian knows many of such "exemptions" even by their last names.
"They have become the political elite in the country over these 28 years. Had criminal liability for illegal enrichment not been abolished in 2019 when, in fact, thousands of corrupt officials were pardoned, today major talk shows could have been run in jails – with very respectable speakers, too, who I have no doubt would tell us very nice things on how we should love our country," Zelensky wrote.
Corruption scandal in the Verkhovna Rada
On September 14, Deputy Chairman of the Holos parliamentary faction Yaroslav Zheleznyak said that Prosecutor General Iryna Venediktova should be invited to parliament to probe into a bribery case when a Member of Parliament allegedly demanded US$200,000 in bribe for the adoption of a particular draft law.
MP Geo Leros (non-faction) wrote on Facebook that National Anti-corruption Bureau detectives had allegedly caught aide to MP Oleksandr Yurchenko (the Servant of the People parliamentary faction) red-handed amid taking a bribe.
Oleksandr Kachura, an MP with the Servant of the People faction, said on Telegram that Yurchenko had decided on his own to leave the faction.
On September 15, Venediktova announced in parliament that she saw no reason to serve Yurchenko with charge papers in the bribery case.
Meanwhile, SAPO said that the aide to the lawmaker had been served with charge papers and is suspected of complicity in the bribery case involving a Member of Parliament.
According to the investigation, the assistant to the MP acted as an intermediary in obtaining US$13,000 for submitting proposals to a bill on recycling of solid household waste. He is also charged with the solicitation of US$200,000 as a bribe to make members of a parliamentary committee to support the amendments to the bill.
The aide to the MP is charged with Part 5 of Article 27 and Part 4 of Article 368 of the Criminal Code of Ukraine, i.e. complicity in a crime committed by a high-ranking official to obtain unlawful profit.
Ukraine's High Anti-Corruption Court (HACC) chose a measure of restraint for an aide to a Ukrainian lawmaker in the form of detention or alternative bail set at over UAH 1 million, or US$35,660.
On September 17, Venediktova officially pressed criminal charges against Yurchenko and signed a motion to the court asking to remand him in custody.