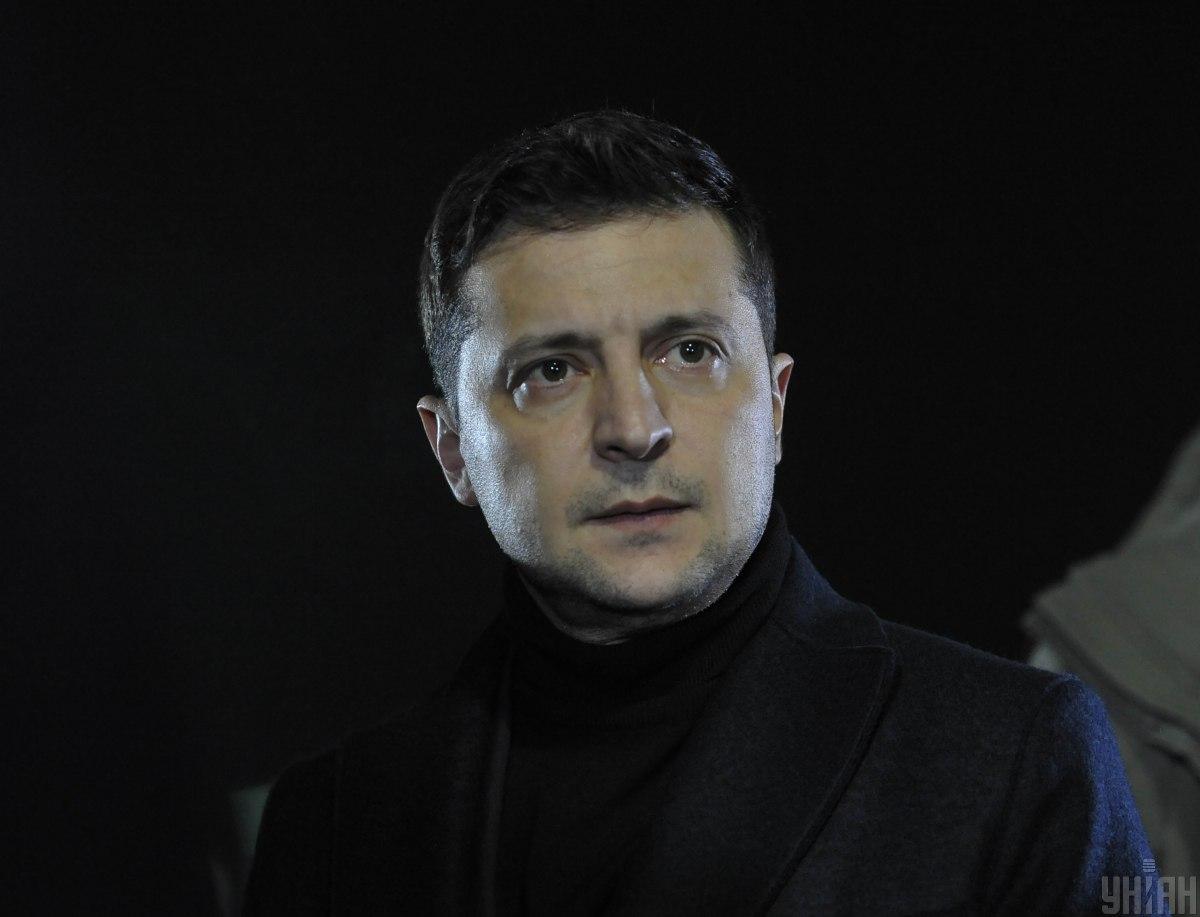 Zelensky comments on protests in Russia's Khabarovsk / Photo from UNIAN
Ukrainian President Volodymyr Zelensky has commented on the protests in Khabarovsk, Russia's Far East.
"What is happening today in Khabarovsk is, I think, the very clear position of people who come out [on to the streets] – that they have an opinion," he said in an interview with POLITICO.
Read alsoUkraine does not interfere in U.S. presidential elections – Zelensky
"And this is the most important thing – that they cannot be influenced by only the information policy of the Russian Federation. You can't brainwash them. It is clear that at any moment there will be a social explosion. We see the same thing in Belarus today. People are tired of these politics," Zelensky said.
The Ukrainian president said that those in power must listen to those they serve, or face revolt.
"Can what is happening now in Belarus be the same in Russia? I can't tell you," Zelensky said.

"But what I see is that the people of Belarus [where protests have multiplied following the disputed reelection of President Lukashenko in August] will no longer stand for the policies that were before. Authorities need to listen to the people. And, most importantly, throwing people in police wagons for having a different opinion; or using batons; or certain means against people; you can't build a dialogue. People need to be heard. If people want change, then it's time for that change," he said.
Zelensky noted that Ukraine had had two recent revolutions – the Orange Revolution of 2004-2005, and its Revolution of Dignity a decade later.
"I see there, approximately the same situation," he said. "People do not want to live as before... If there is no dialogue, if the authorities do not talk about it with the people, and pretend that it is happening 'somewhere, in one area or another, this is not the whole country,' then there will be a wave. You know what the sea is – and a wave always washes away all the past."
Protests in Khabarovsk
Protests have been taking place since July 11, 2020, in Russia's Khabarovsk, Komsomolsk-on-Amur, Nikolaevsk-on-Amur, Sovetskaya Gavan, and other cities and towns of the region, as well as in Novosibirsk, Vladivostok and Omsk over the arrest of third governor of Khabarovsk Krai Sergei Furgal.
On September 23, 2018, Furgal won the elections for governor of Khabarovsk Krai, beating the candidate from the United Russia Party in the second round.
On December 13, 2018, Putin by decree deprived Khabarovsk of the status of the capital of the Far Eastern Federal District, which was transferred to Vladivostok.
On July 9, 2020, Russia's investigative committee detained Furgal and transferred him to Moscow on the same day. The detention was related to a 2005 criminal case.
On July 10, Moscow's Basmanny Court ruled to arrest the governor for two months, the hearing was held behind closed doors.
Local residents are convinced that the criminal prosecution of Furgal is politically motivated.