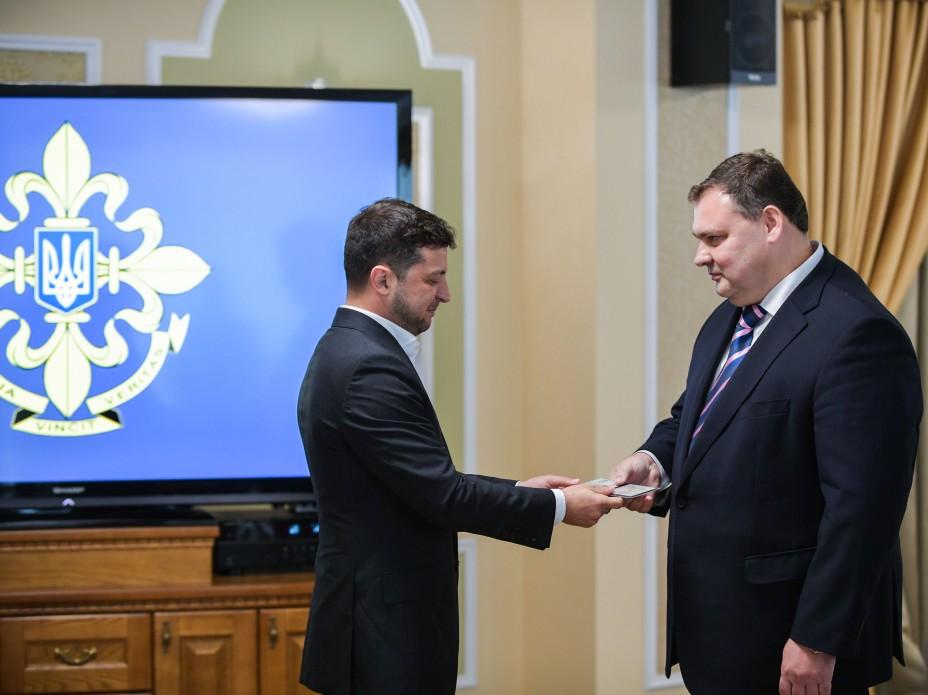 president.gov.ua
President Volodymyr Zelensky on Tuesday introduced the newly appointed Head of the SZR Foreign Intelligence Service of Ukraine Valeriy Kondratiuk to the agency's operatives.
"Excellent professional training, high level of education, significant managerial experience gained during his work in senior positions in military intelligence, security agencies, diplomatic service, and other government agencies allow Valeriy Kondratiuk to successfully perform for our country the full range of responsible tasks," Zelensky said.
Read alsoZelensky extends ban on Russian social networks in Ukraine
Volodymyr Zelensky said he was convinced that under the new chief's leadership, the SZR will strengthen its ability to protect national interests amid an ongoing hybrid war waged against Ukraine.
Valeriy Kondratiuk thanked the president for his trust.
"I understand my personal responsibility for carrying out the tasks assigned to the Foreign Intelligence Service," he said.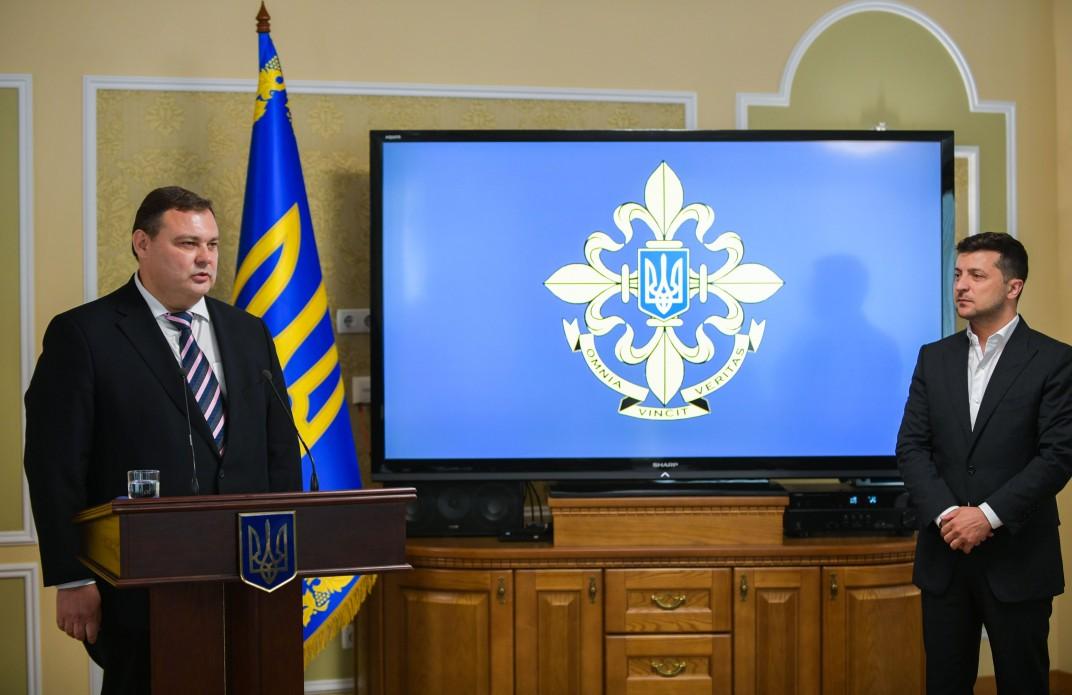 president.gov.ua
Valeriy Kondratiuk stressed his priority in strengthening the human intelligence network, improving the efficiency of analytical units, developing cyber and signal intelligence, improving the material and technical base, and ensuring social protection of operatives and their families.
As UNIAN reported earlier, Valeriy Kondratiuk was appointed head of Ukraine's Foreign Intelligence Service SZR on June 5 to replace Valeriy Yevdokimov.