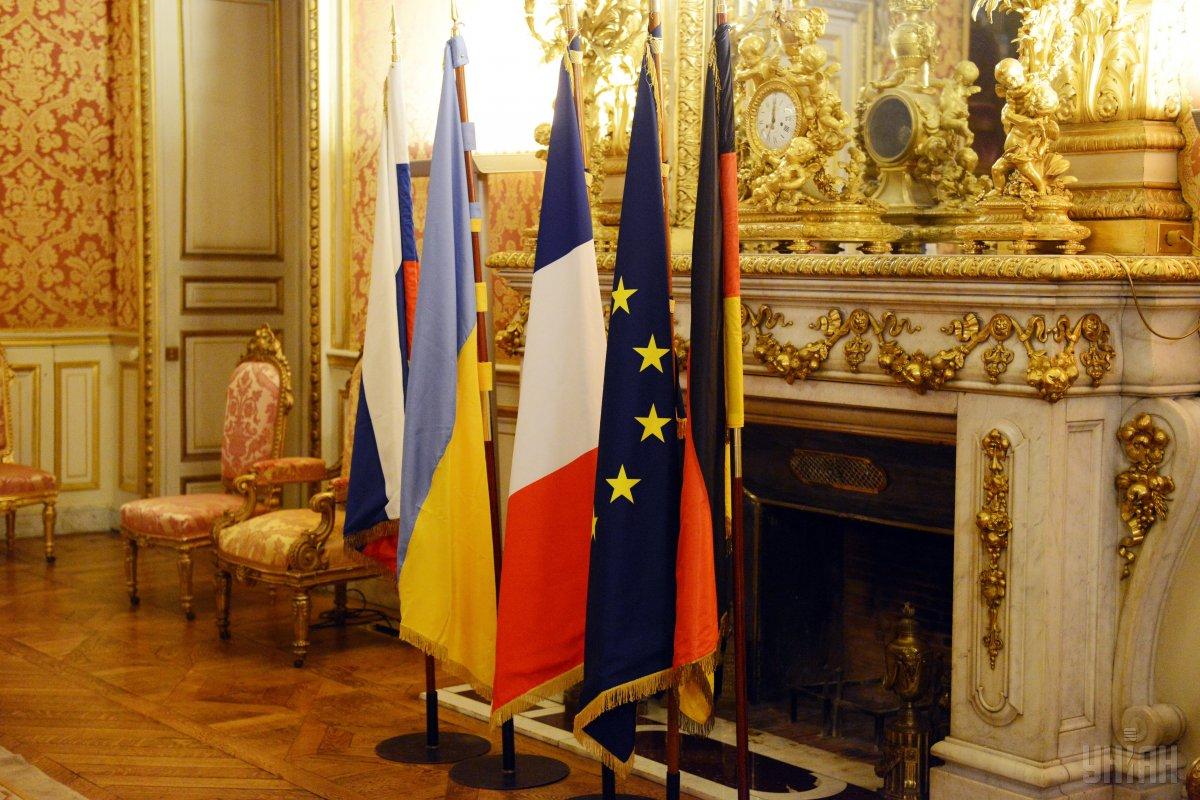 Normandy Four advisors' meeting to be held on Sept 11 / Photo from UNIAN
Ukrainian President Volodymyr Zelensky has said the meeting of advisors to the Normandy Four (Ukraine, Russia, Germany, and France) leaders will be held on September 11.
"The meeting of advisors to the Normandy Four is scheduled for September 11. We are waiting for certain proposals, certain decisions to be adopted there," he told journalists during a working trip to Sumy region, an UNIAN correspondent reports.
Read alsoZelensky: Ukraine looking forward to Normandy Four summit after advisors meetAccording to the Ukrainian media outlet European Pravda, member states of the Normandy format have agreed to hold this meeting in Berlin, although the advisors' negotiations had to take place in Paris.
Normandy Four: latest developments
On August 22, Zelensky said that a meeting of advisors to the Normandy Four leaders would be held on August 28, followed by a foreign ministers' meeting and a summit of the Normandy Four leaders.
The countries were to be represented by Deputy Head of Russia's presidential administration Dmitry Kozak, Head of the Ukrainian President's Office Andriy Yermak, aide to the German Chancellor for foreign policy Jan Haecker, and French president's advisor Emmanuel Bonne.
On August 25, it was reported the meeting had been postponed.
On September 4, Ukraine's Foreign Minister Dmytro Kuleba said the meeting of the Normandy Four foreign ministers would be held in September, after the advisors to the countries' leaders meet.