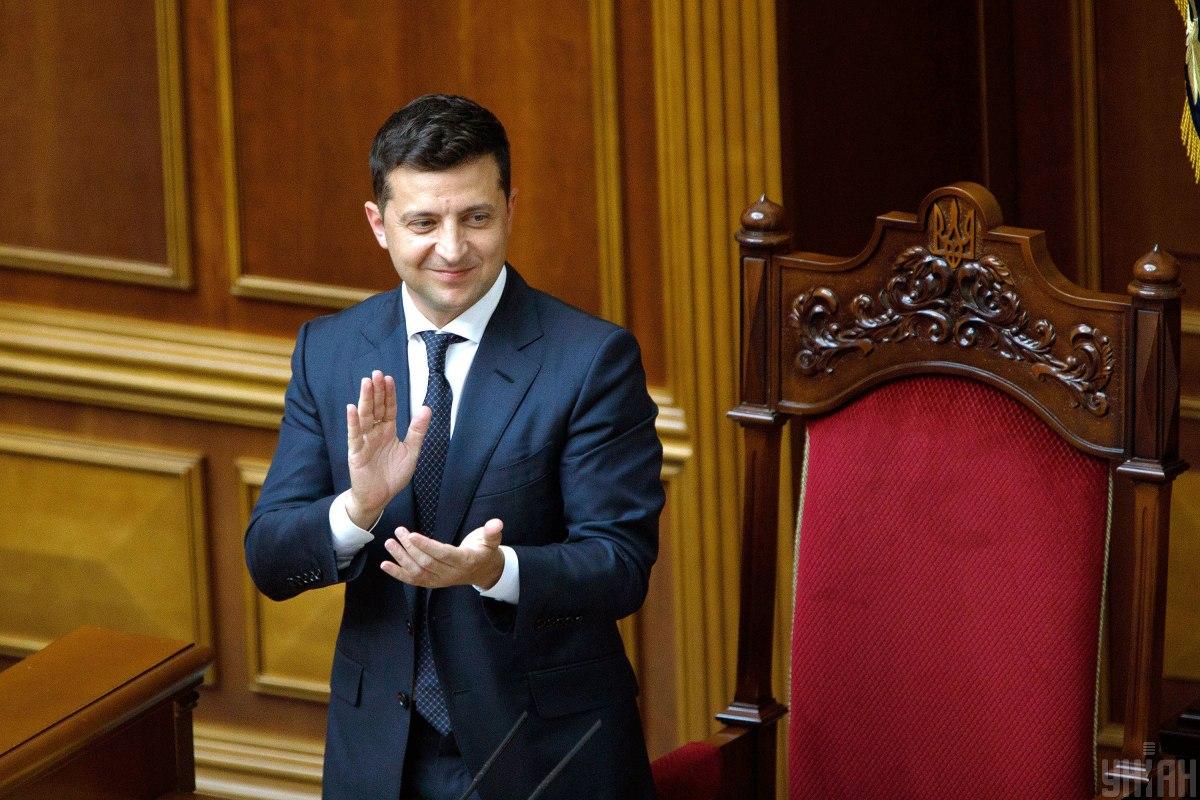 Photo from UNIAN
Ukrainian President Volodymyr Zelensky reportedly plans to speak at the Verkhovna Rada, Ukraine's parliament, on October 20.
"No official documents have been submitted yet, but as of Tuesday they [Zelensky and his office] planned to come to the Rada with the address. We are preparing to hear the speech," a Parliament source has told the Ukrayinska Pravda online newspaper.
Read alsoZelensky reveals second question to be put up for national poll Oct 25At the same time, Zelensky's speech may be canceled due to the negative public perception of the idea to hold a national poll, scheduled for October 25, on the day of local elections.
October 25 poll: Background
On October 13, Zelensky said an all-Ukrainian poll with five important issues to be put forward would be carried out on local election day, October 25.
The exact questions that will be included in the survey are yet to be made public.
The poll, unlike the referendum, will have no direct legal implications, the President's Office explained, addressing public concern over the legitimacy of holding such a survey and its consequences.
On October 14, Zelensky announced the first out of five questions.
On October 15, the president announced the second question.