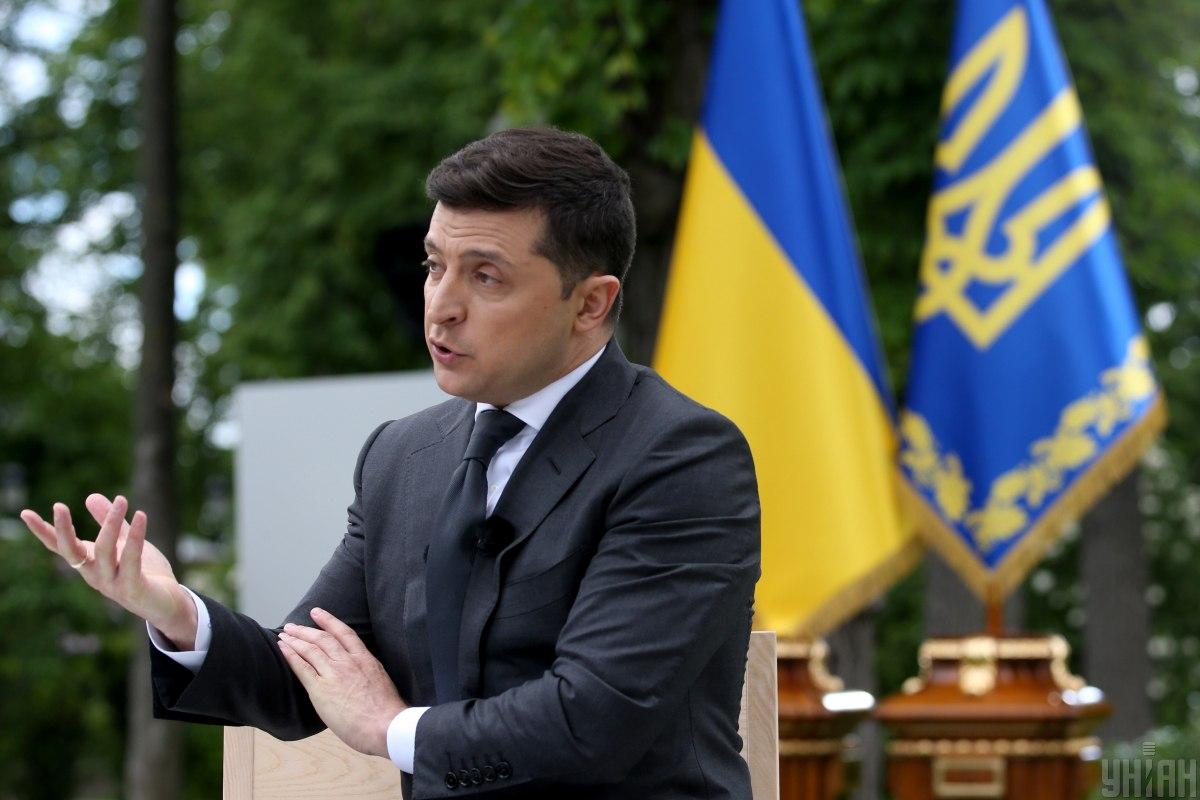 Photo from UNIAN
Ukrainian President Volodymyr Zelensky has said that quarantine easing will save the economy, but people should not forget that coronavirus has not disappeared.
"Quarantine easing will save the economy, but let's not forget that coronavirus has not disappeared, and we must continue to save lives from it. The strict quarantine was not in vain, I am convinced that it saved many lives. However, people continue to die every day from coronavirus complications. We would not like to return to such a rigid framework," he said at a regular meeting on preventing the spread of coronavirus, according to the president's press service.
"Therefore, let us keep our eyes on the ball and remind people that the rules of social distancing and the mask regime must apply. And so far, unfortunately, we can't afford mass entertainment events," Zelensky said.
Read alsoUkraine to reopen recreation facilities from June 10 amid quarantine easing – health ministry
The meeting was attended by representatives of the Cabinet of Ministers and law enforcement agencies. The government is concerned about the growing number of people who have contracted the disease and the widespread non-compliance with quarantine rules after it has been eased.
"We have agreed to easing, but people need to be aware of the threat of coronavirus, which has not disappeared," Prime Minister Denys Shmyhal said.
At the same time, Head of the National Police Ihor Klymenko said that the celebration of the Trinity had gathered about 200,000 believers in churches. However, the clergy and parishioners followed the rules of social distancing and the mask regime, the holiday passed quietly.
Ukrainian Health Minister Maksym Stepanov reported that all allowances for April had been paid to doctors who directly fight against COVID-19.
The issue of launching the international flights was also discussed. Ukrainian Infrastructure Minister Vladyslav Kryklii said that Ukrainians were not careless after the launch of domestic flights on June 5 and, despite the summer season, the first flights to Odesa were not crowded.