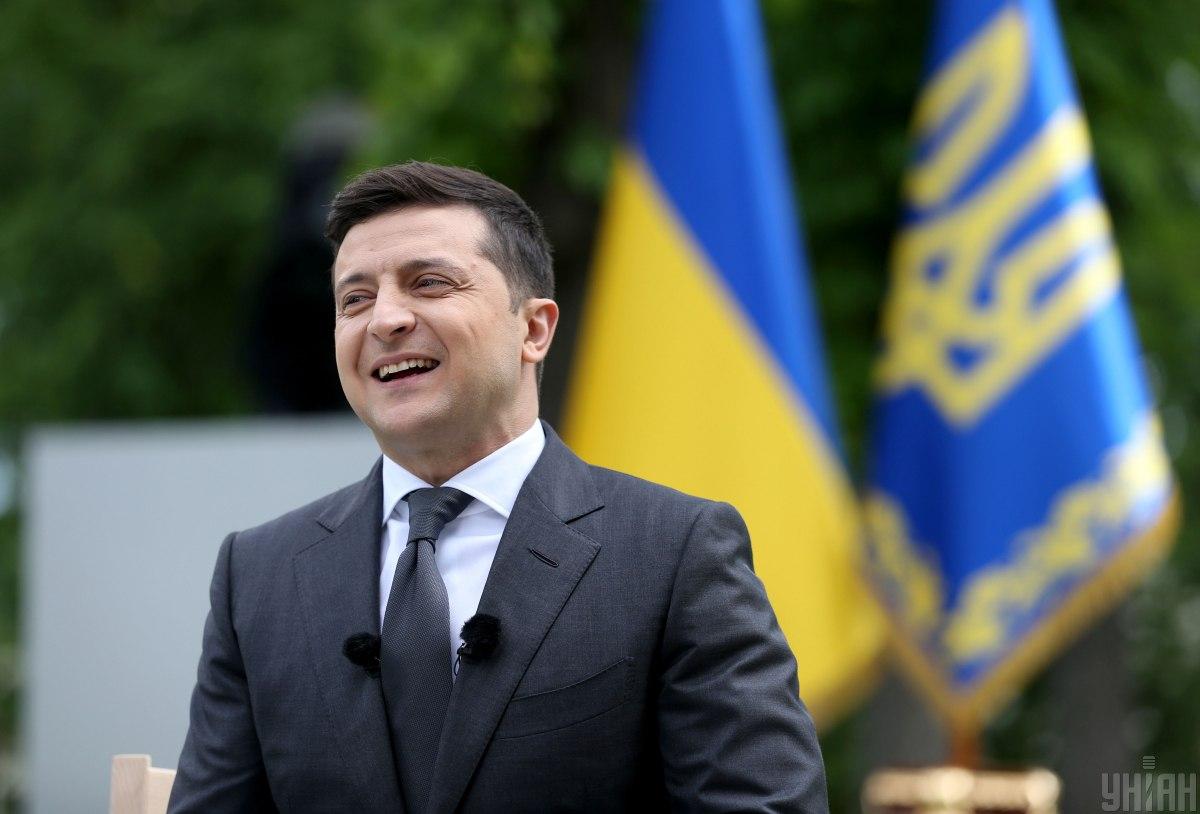 The court says there had been no violation / Photo from UNIAN
Kyiv's Pechersky district court has ruled that there is no administrative violation in Ukrainian President Volodymyr Zelensky's assets declaration.
The ruling was issued by judge Svitlana Smyk, according to the website of the State Register of Court Rulings.
Read alsoNACP hands over two administrative protocols to Zelensky
The court examined a protocol drawn up by Chairman of the National Agency on Corruption Prevention (NACP) Oleksandr Novikov against the President of Ukraine for infringements on Part 2 of Article 52 of the Law of Ukraine on Prevention of Corruption, as the president had failed to inform about considerable changes in his assets as of July 17, 2019. The changes were related, in particular, to the purchase of government domestic loan bonds worth US$99,941.38, which was the equivalent to UAH 2,584,692 at the Central Bank's official forex rate as of the above-mentioned date.
The court decided to close the administrative case against Zelensky based on the absence of the event and crime in the act.
The court indicated that under Article 105 of the Constitution of Ukraine, the President enjoys the right of immunity during his or her tenure. In particular, while in office, the President of Ukraine cannot be held criminally liable and no criminal case can be initiated against him.
As UNIAN reported earlier, NACP on July 8 handed over two administrative protocols to Ukrainian President Volodymyr Zelensky over the failure to notify the authority of significant changes in his property status.
The press service of the president's secretariat said on July 7 that Zelensky had personally informed NACP of the violation.
"In 2019, the president's family received funds as redemption of government domestic loan bonds in the total amount of UAH 5.1 million (US$189,380) and spent UAH 5.2 million (US$193,093) on the purchase of government domestic loan bonds," the press service said. "Accordingly, the value of these bonds exceeded 50 subsistence levels. According to the law, Volodymyr Zelensky had to submit notifications of significant changes in property status to the Register of Declarations within 10 days from the time of the purchase and sale of the bonds."